Beneden de beschrijving van de bouw van de Ferrari F1-87 uit 1987 zoals gereden door Michele Alboreto in Brazilië. Het betreft hier de zogenaamde Early Version, een kit van Fujimi (nr 090634 - GP20). Als extra heb ik daar nog een etched set van Hobby Design (HD02-0101) bij gekocht. Eerst maar weer even de foto's van de  inhoud van de kit en the etched. Let op!. Voordat je de motorkap gaat spuiten, moet je voor het bouwen van de vroege versie de deeltjes uitsnijden waar de luchtinlaten moeten komen. Dit staat nergens vooraf beschreven.
Below the WIP of the build of the Ferrari F1-87 from 1987 as driven by Michele Alboreto in Brazil. It is the so called Early Version, a kit from Fujimi (No 090634 - GP20). As an extra i bought an etched set from Hobby Design (HD02-0101). First of all the pictures of the content of the kit and the etched. Watch out! To build the Early Version you have to cut the openings in the engine hood before painting it. This info is nowhere upfront in the plans.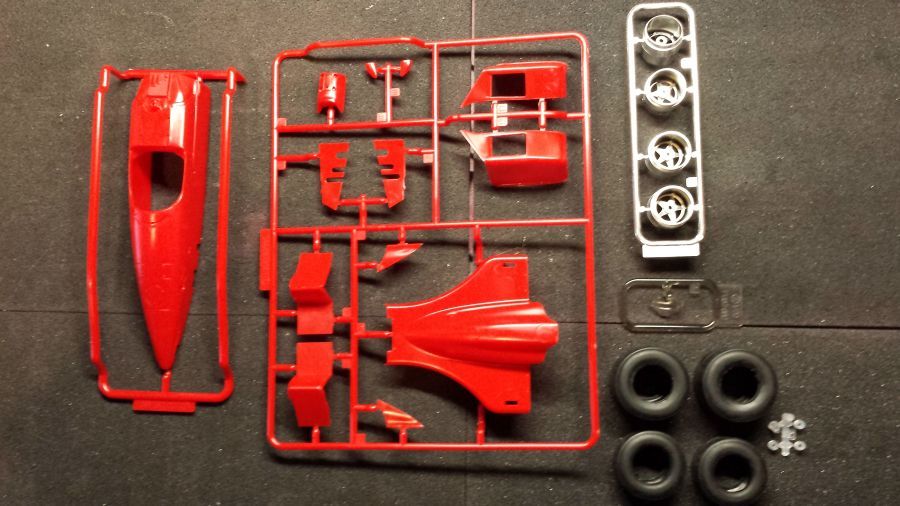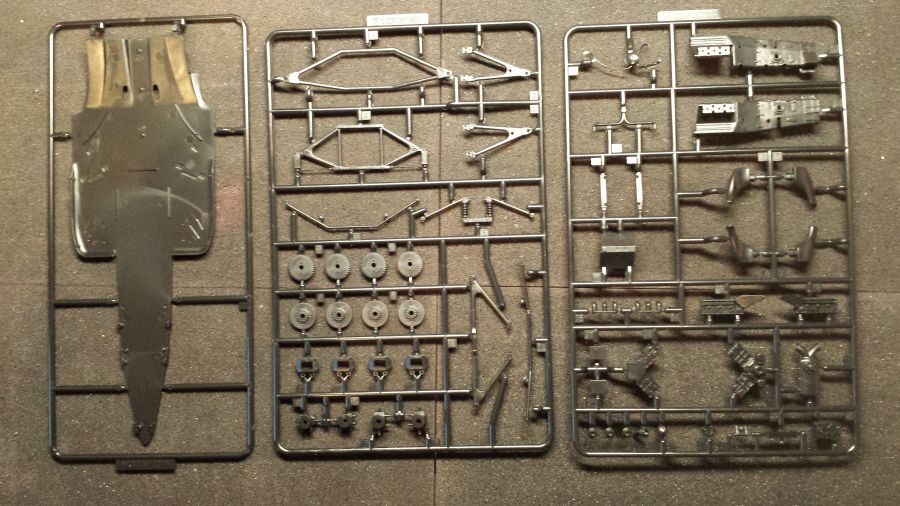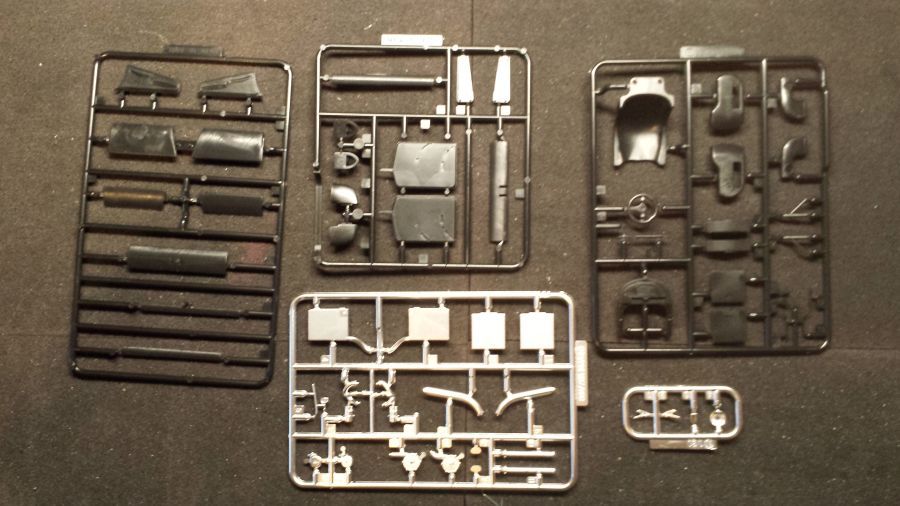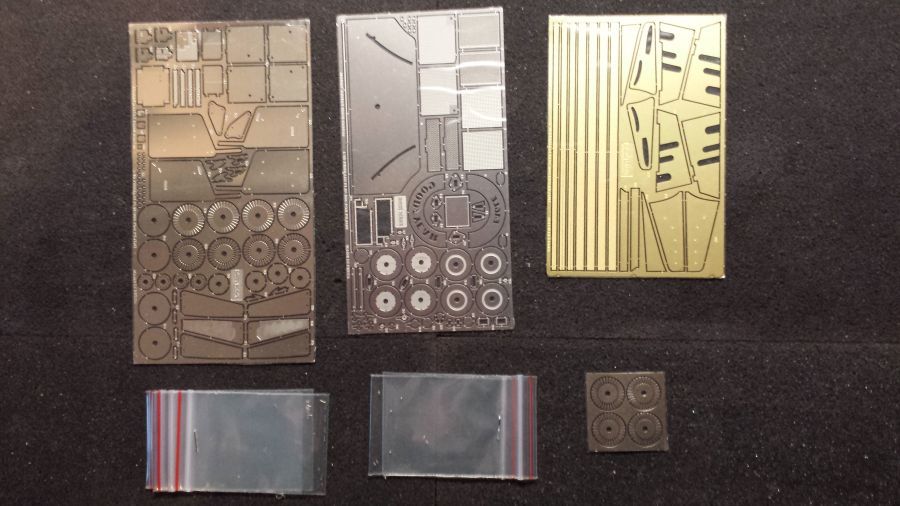 Zoals ik al aangaf is dit de Ferrari F1-87 Early Version. Deze heeft andere intakes op de sidepods.
Like i said this is the Ferrari F1-87 Early Version. It has different intakes on the side pods.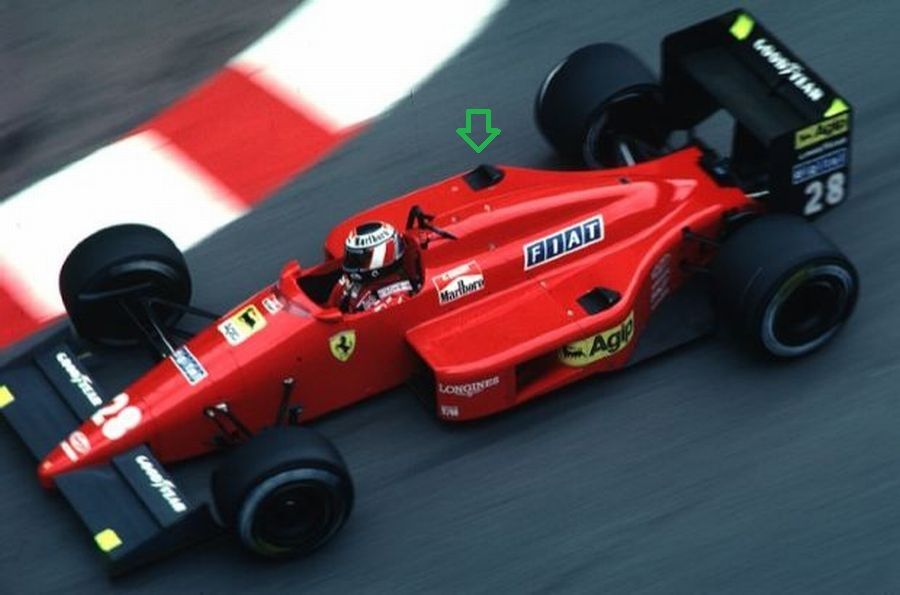 De eerste stappen aan de motor. Updates worden aangebracht met de etched set.
The first steps to the engine. Updates are made by using the etched set.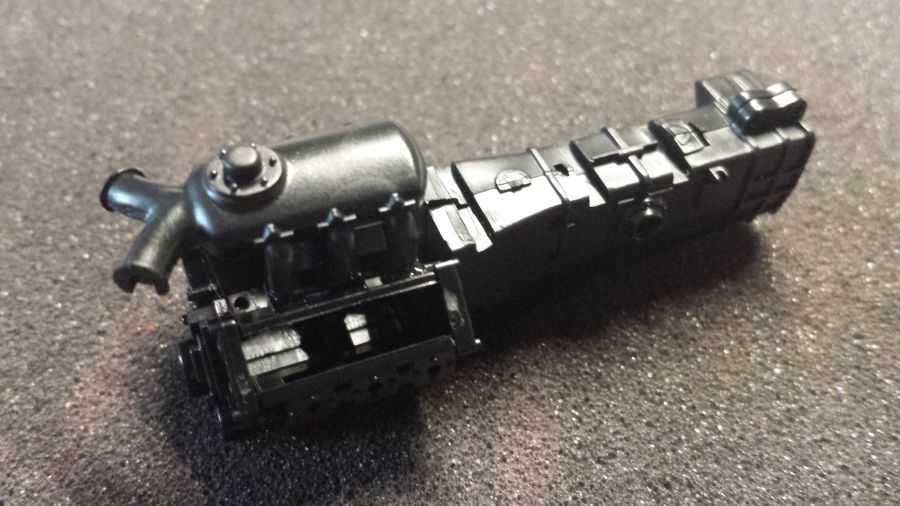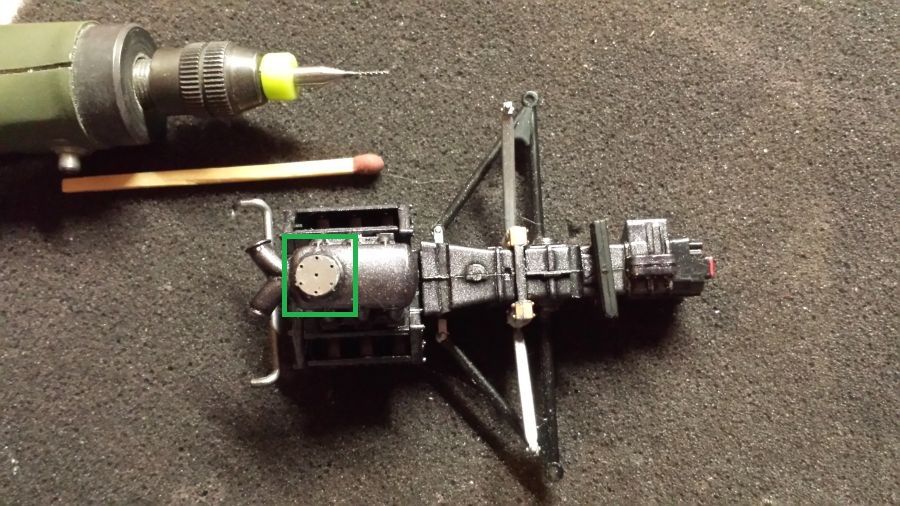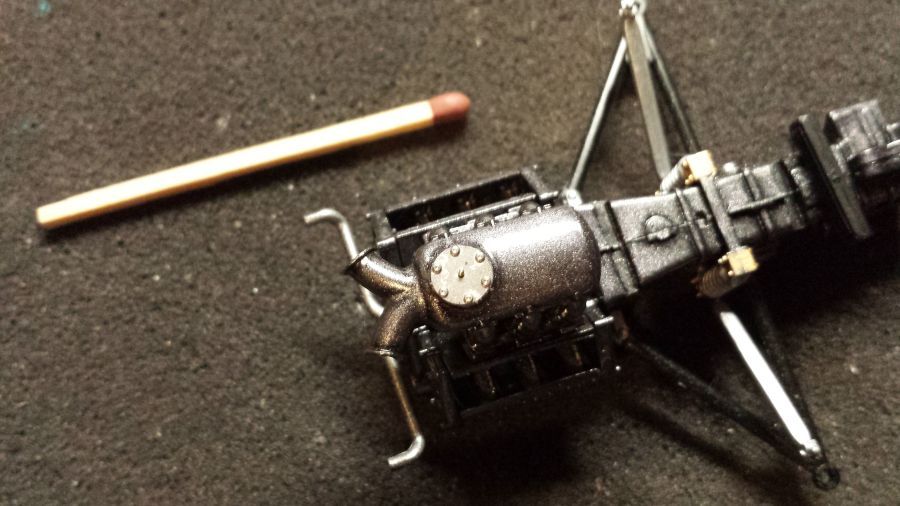 Het maken van de haak voor de krik.
The making of the hook for the jack.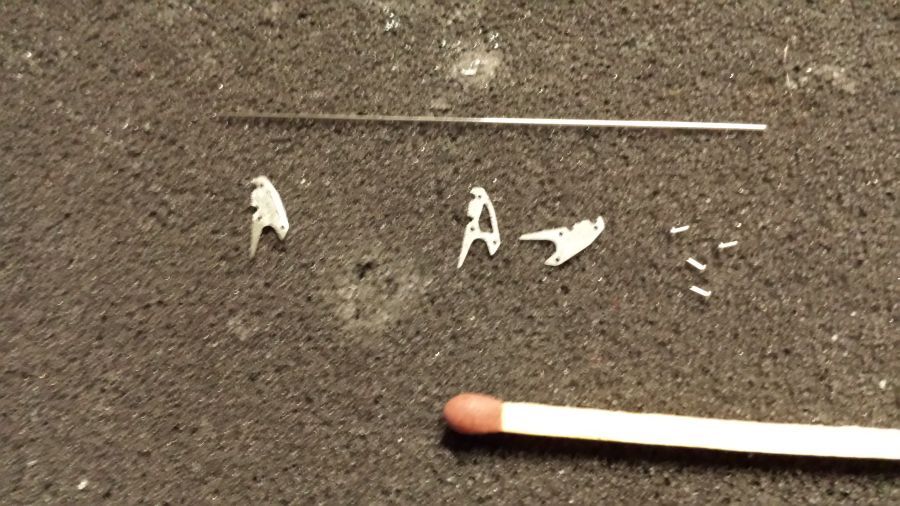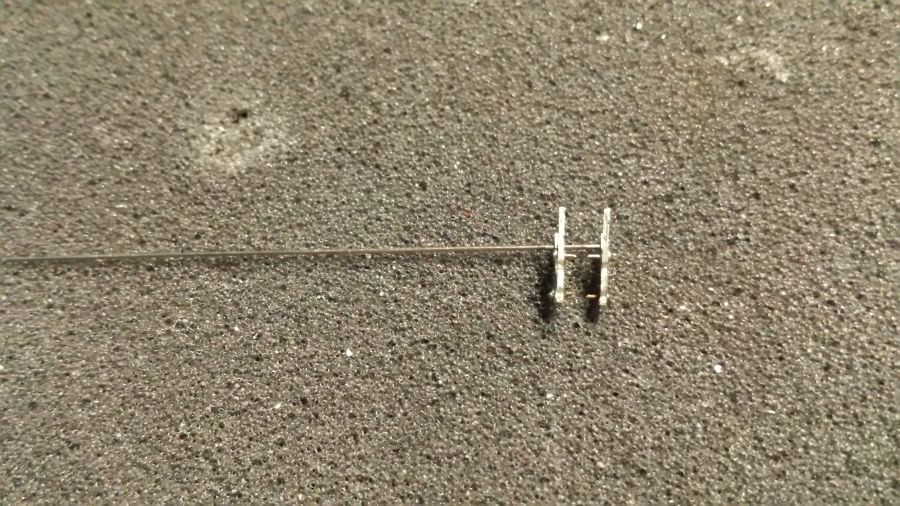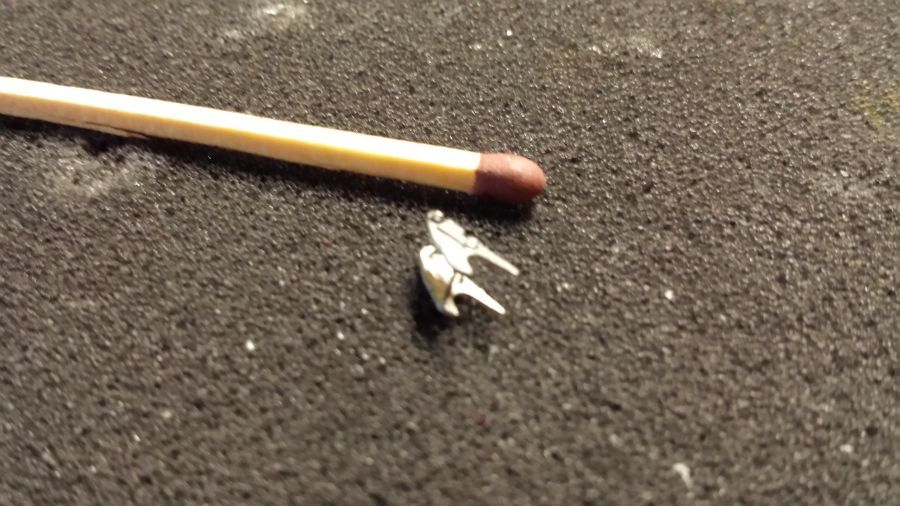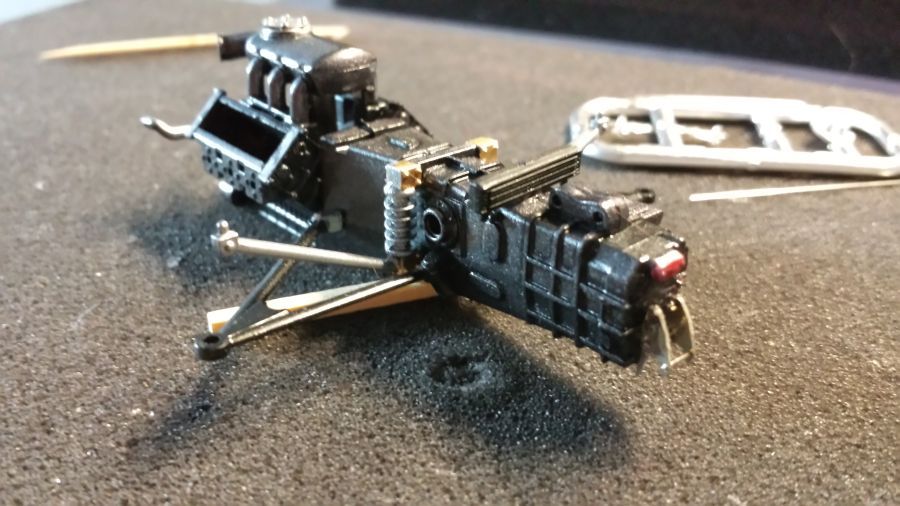 Het werk aan de kleppendeksels. En daarna nog wat ander details. Ik ga niet veel veranderen aan de motor, omdat volgens info van andere bouwers ook bij deze kit de ruimte onder de motorkap erg krap is.
Working on the valve covers. Then some more detail added. I will not change much to the engine, because according to info from other builders there is not much space under the engine cover.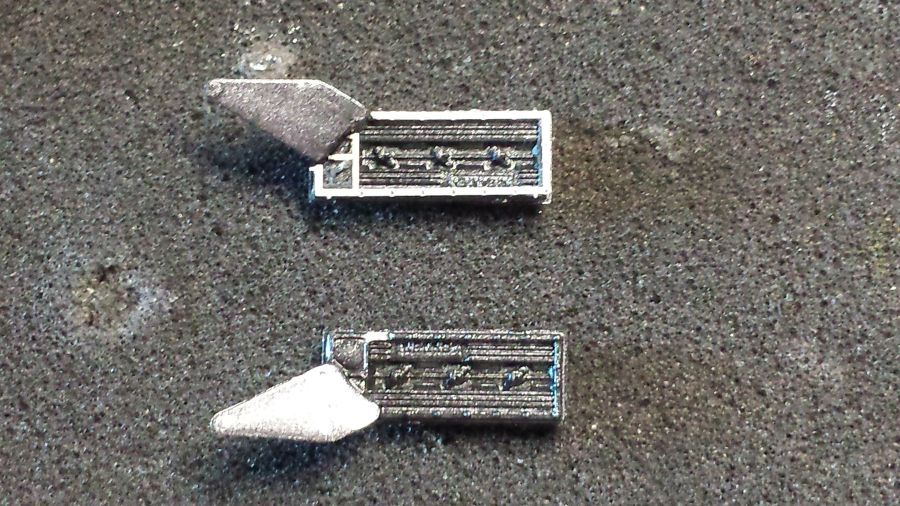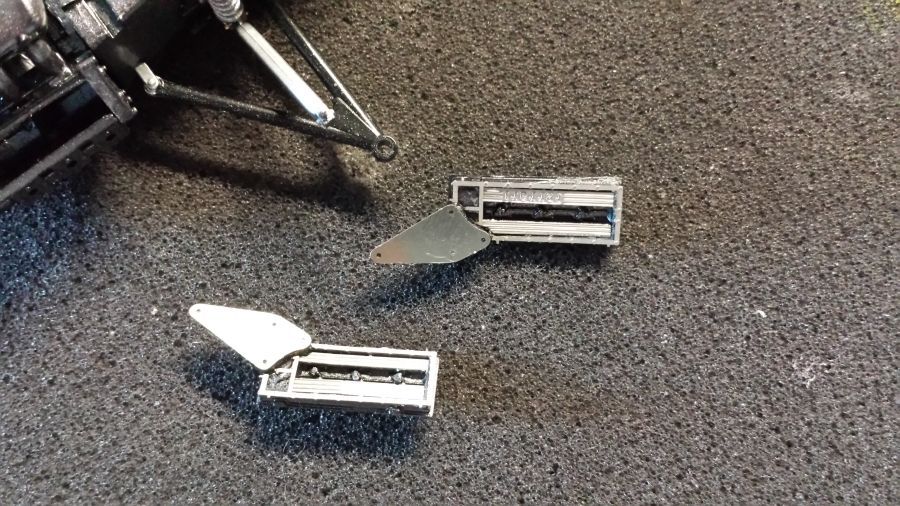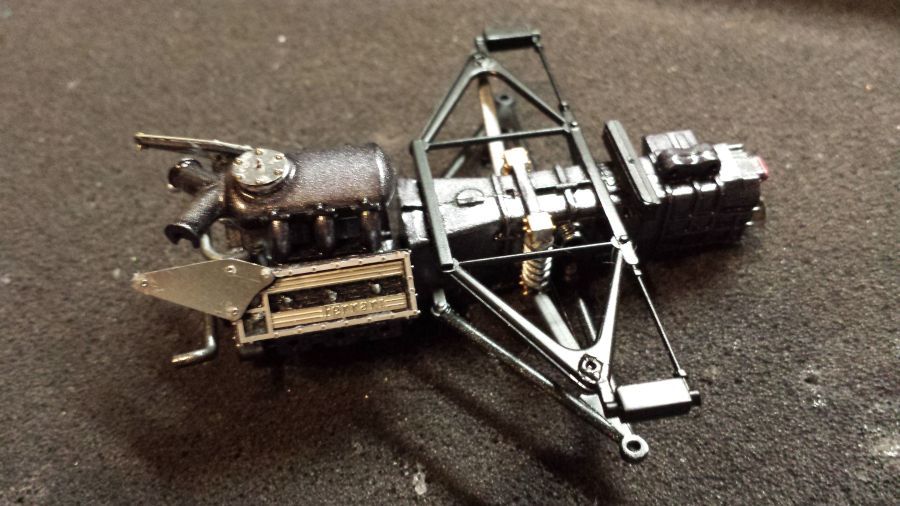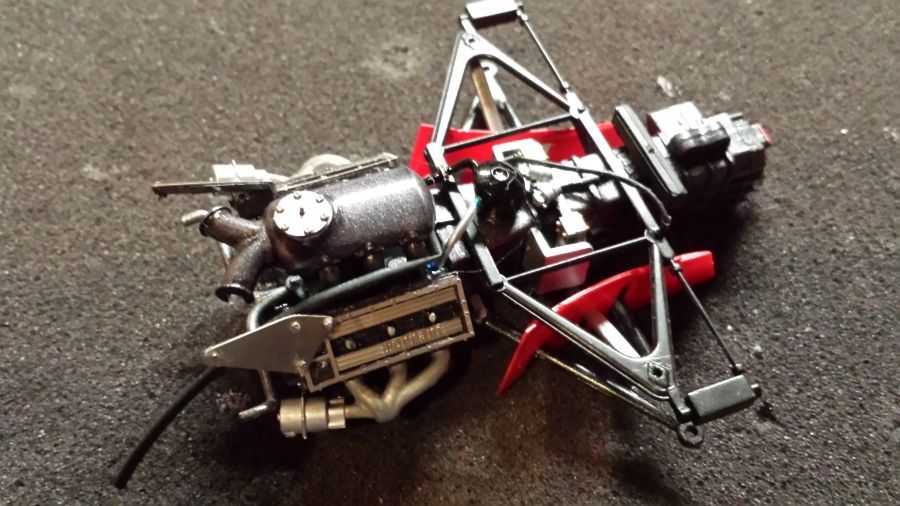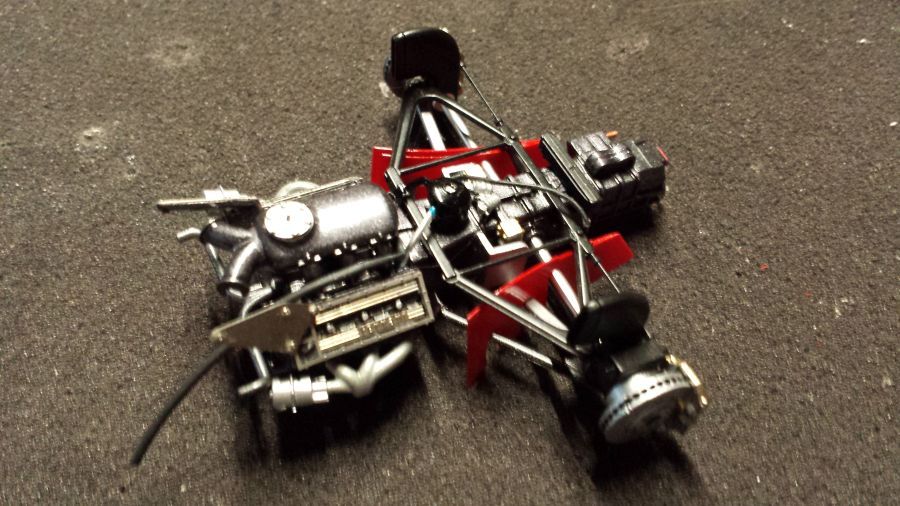 De rode verf en de glanzende lak zitten er weer op. Dit keer heb ik voor rood weer de Zero Paints ZP-1007 1970's-1980's Rosso Formula 1 gebruikt. Ook de lak is van Zero Paints.
The red paint and the gloss lacquer are on again. This time i used Zero Paints ZP-1007 1970's-1980's Rosso Formula 1 again. Also the clear coat is from Zero Paints.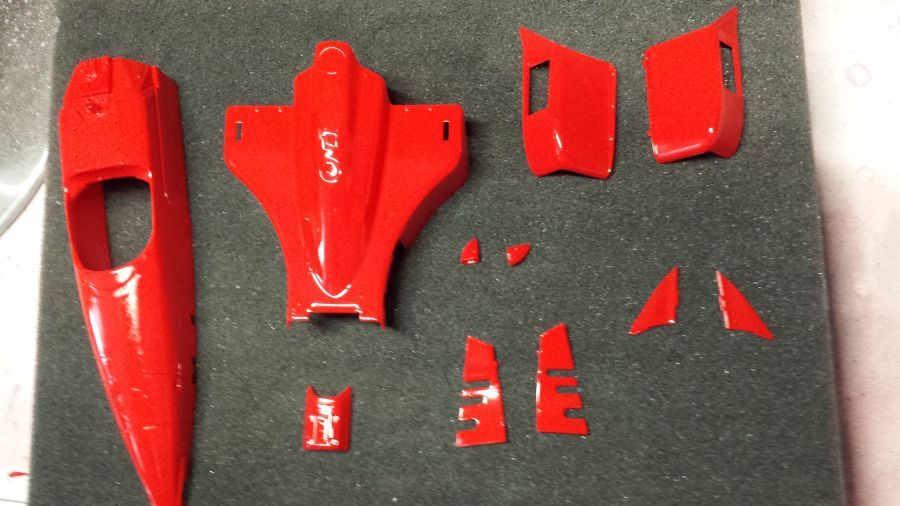 Hierna het werk aan de body en de electronica.
Now the work to the body and the electronics.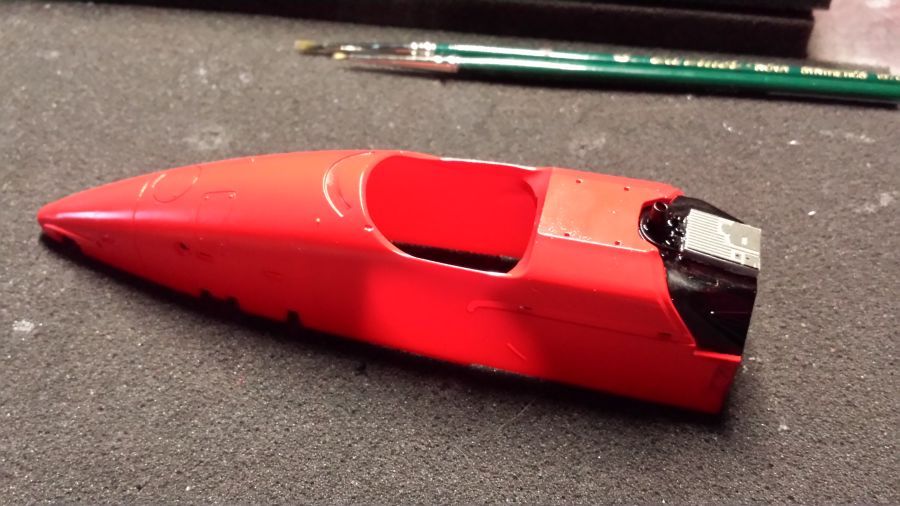 Welke kleine onderdelen? :-) Misschien even mijn vergrootglas pakken.
What small parts? :-) Maybe i will use my magnifying-glass.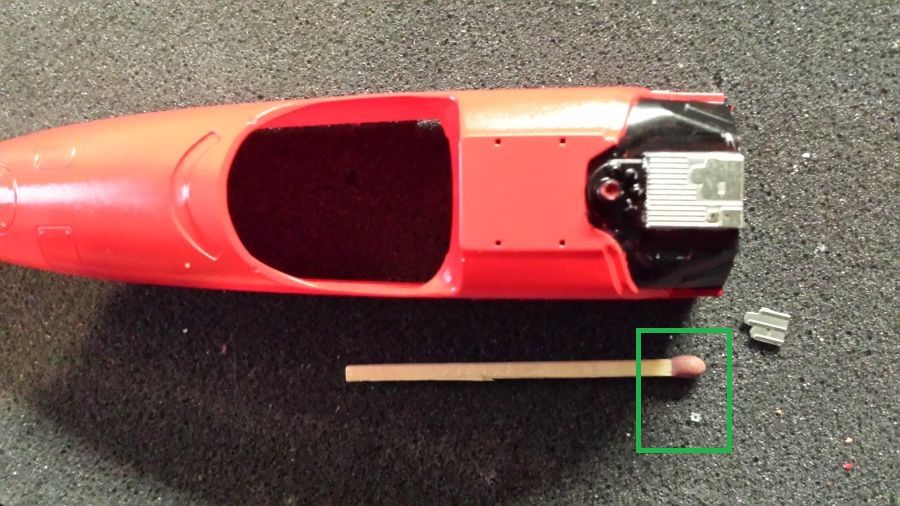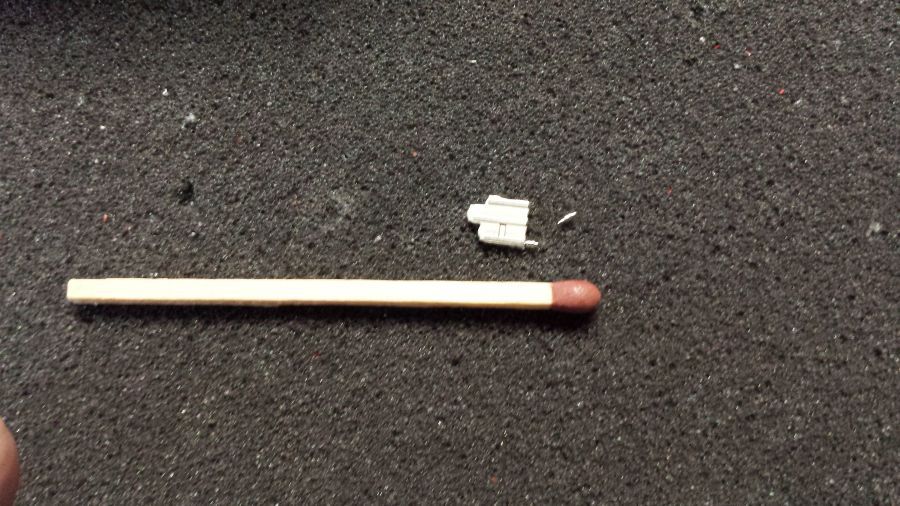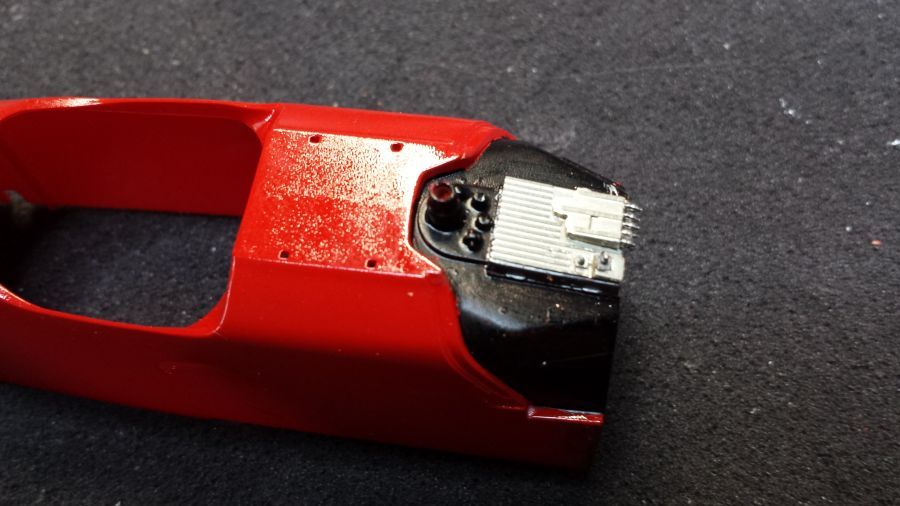 De eerste decals zijn geplaatst. Daarna een paar lagen glanzende lak.
The first decals have been put in place. Then a couple of layers clear coat.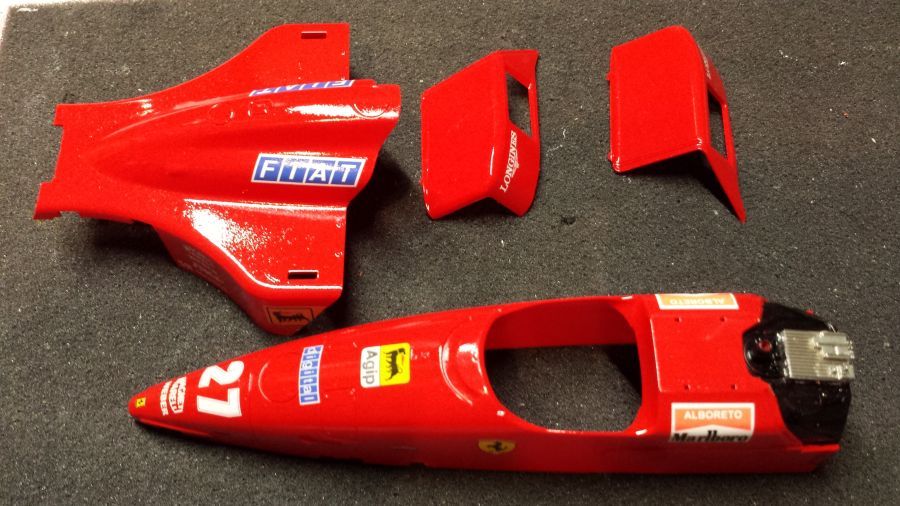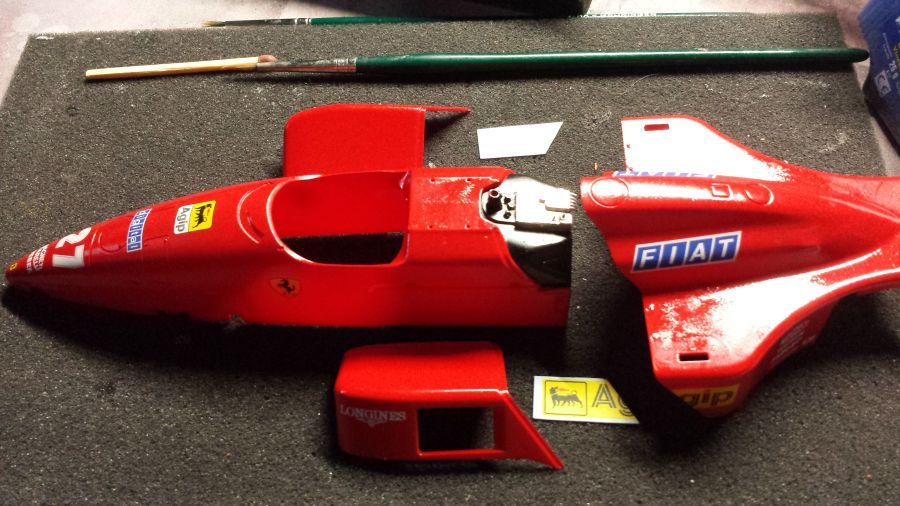 Het werk aan de vloer, de radiateuren, de uitlaten, de turbo's en de voorwielophanging.
Working on the floor, the radiators, the exhausts, the turbos and the front wheel suspension.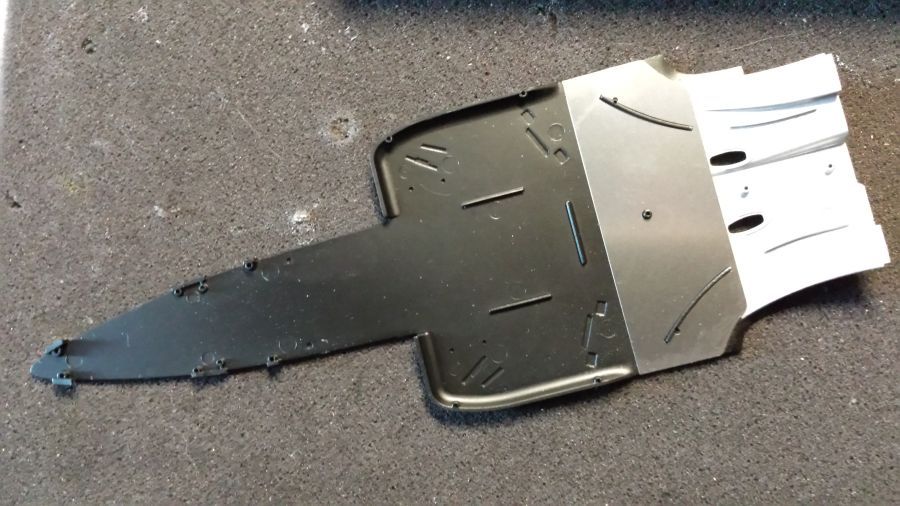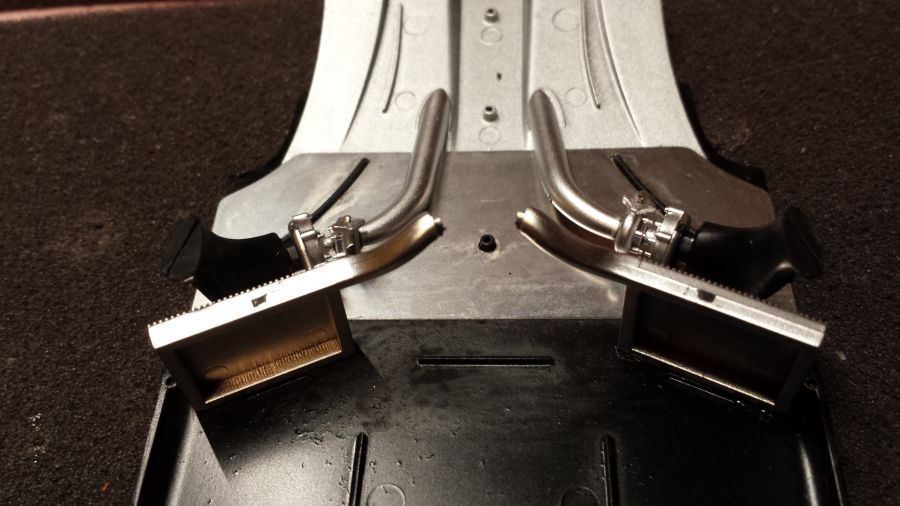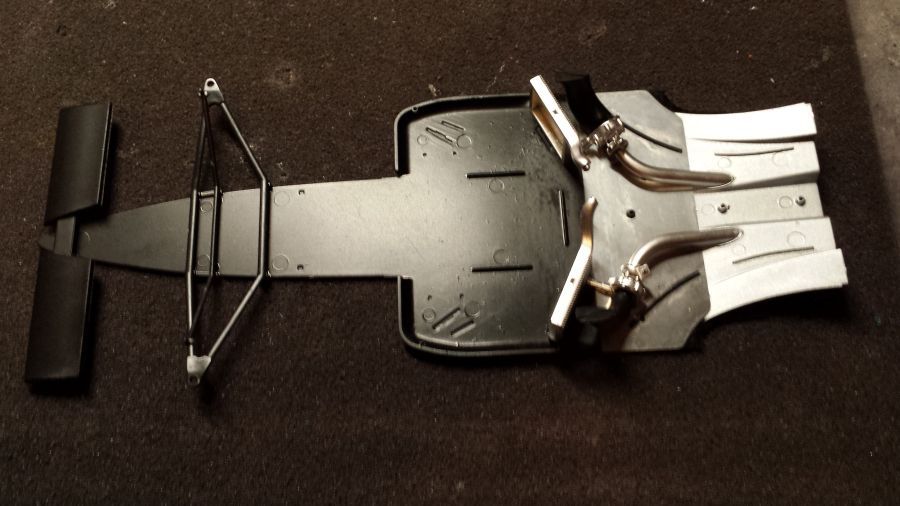 Dan verder met het dashboard, het stuur en de stoel. De stoel ga ik bekleden met klevende stof, een soort suede.
Next the dash, the wheel and the chair. Adhesive cloth is attached to the chair.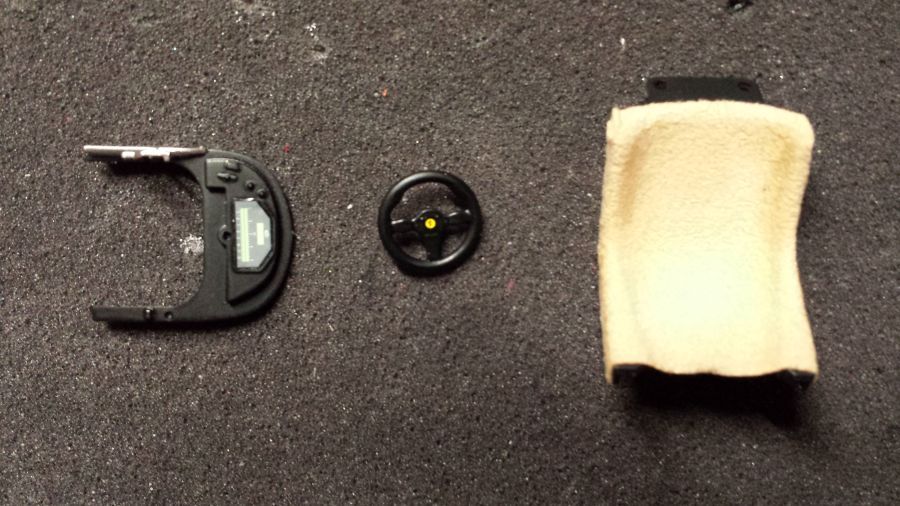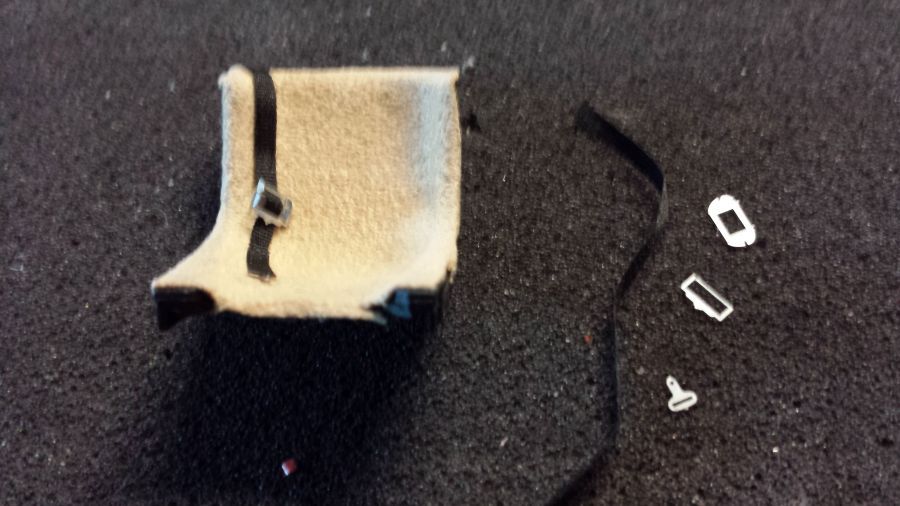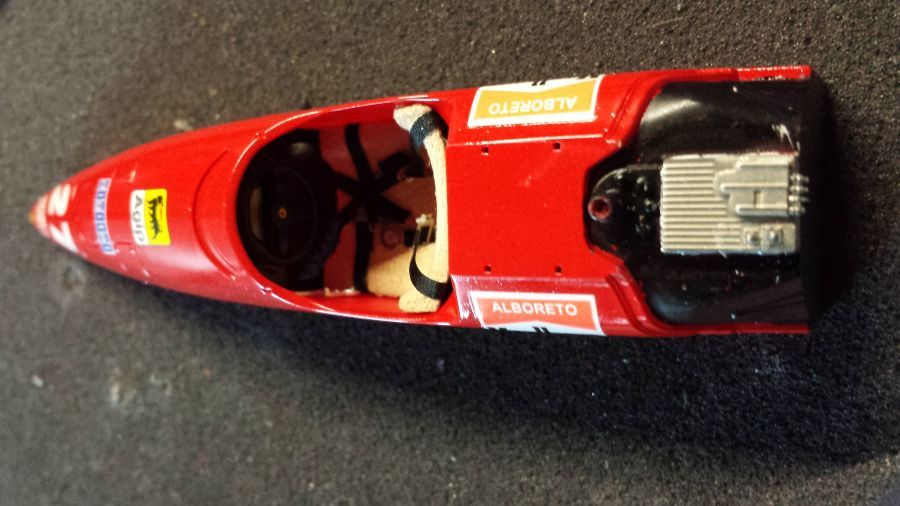 Na het aanbrengen van de voorwielophanging kan de body aan de vloer worden bevestigd. 
After attaching the front wheel suspension the body can be mounted to the floor.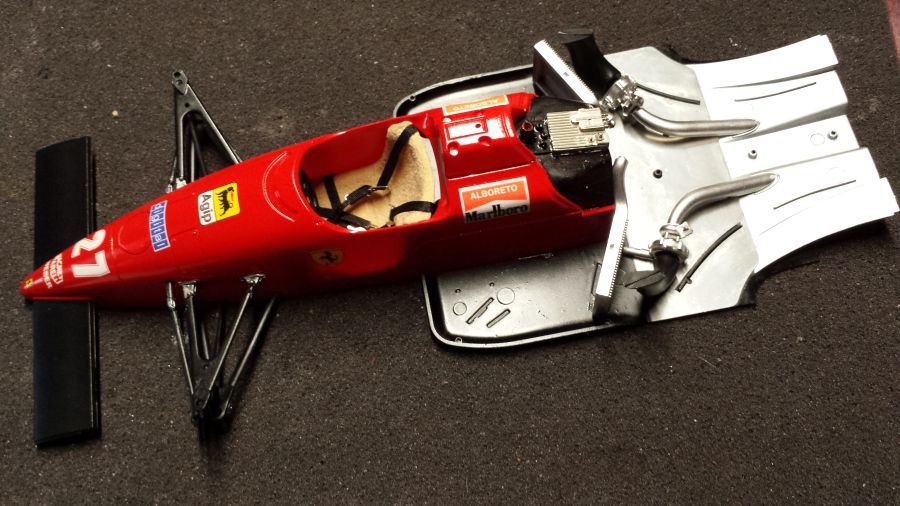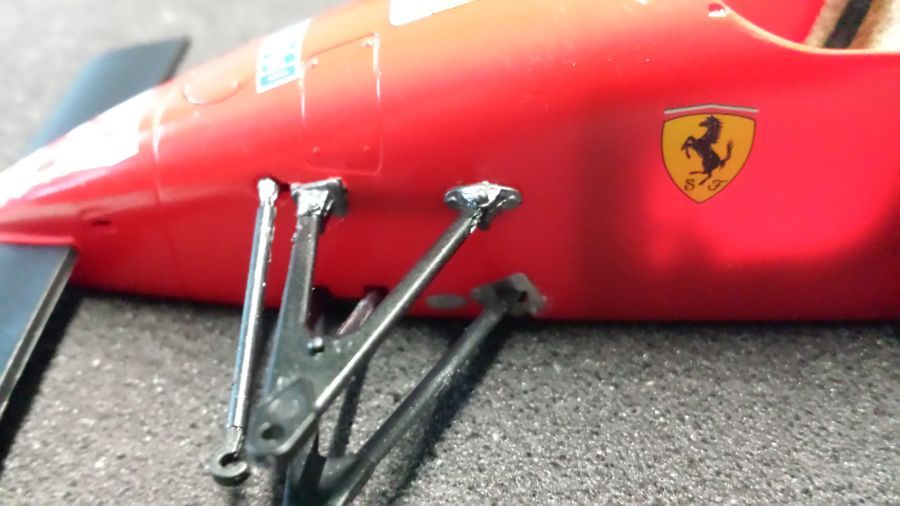 Daarna is de motor aan de beurt.
Then next is the engine.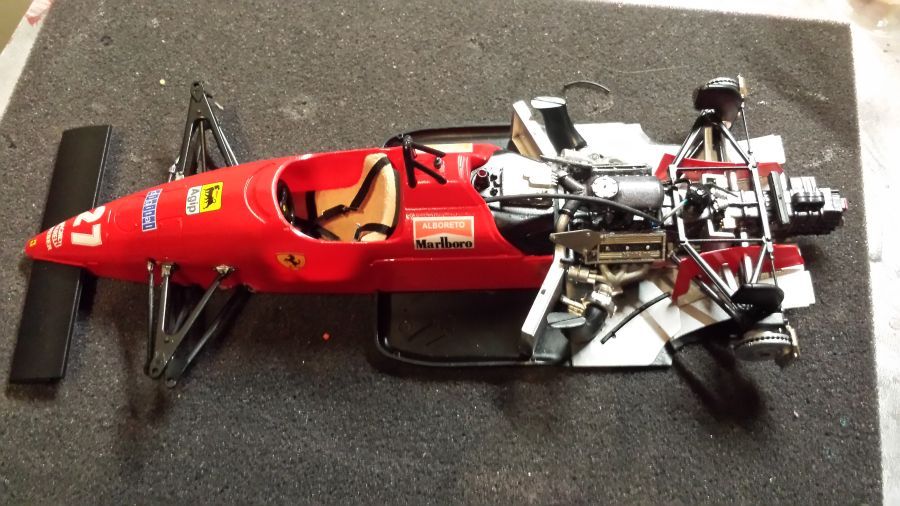 De remmen kunnen aan de voorwielophanging worden bevestigd.
The brakes can be added to the front wheel suspension.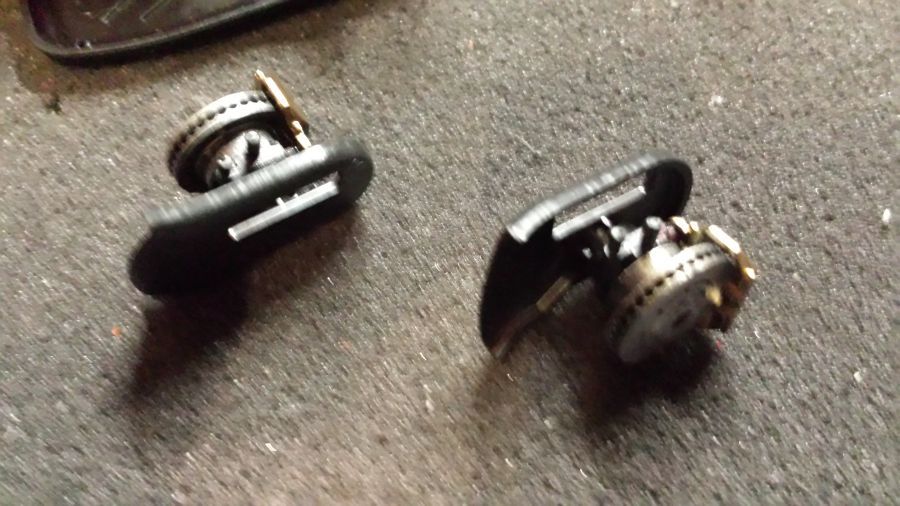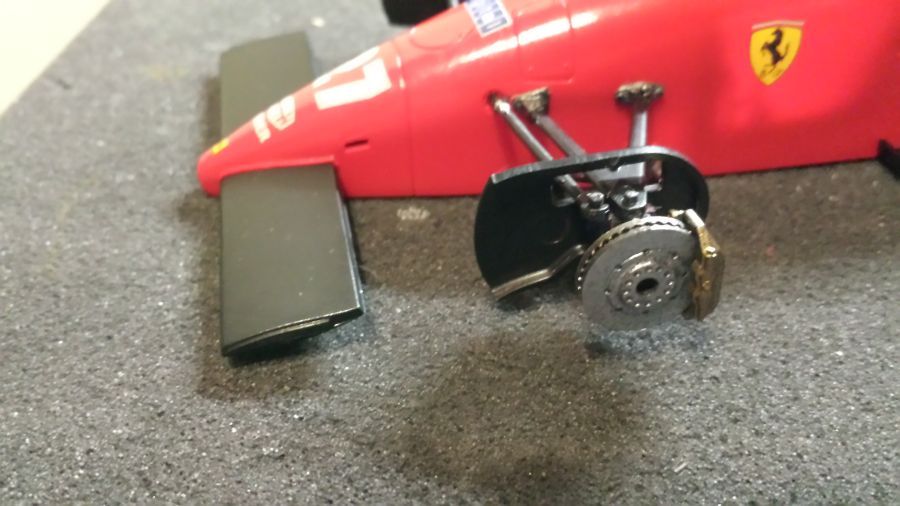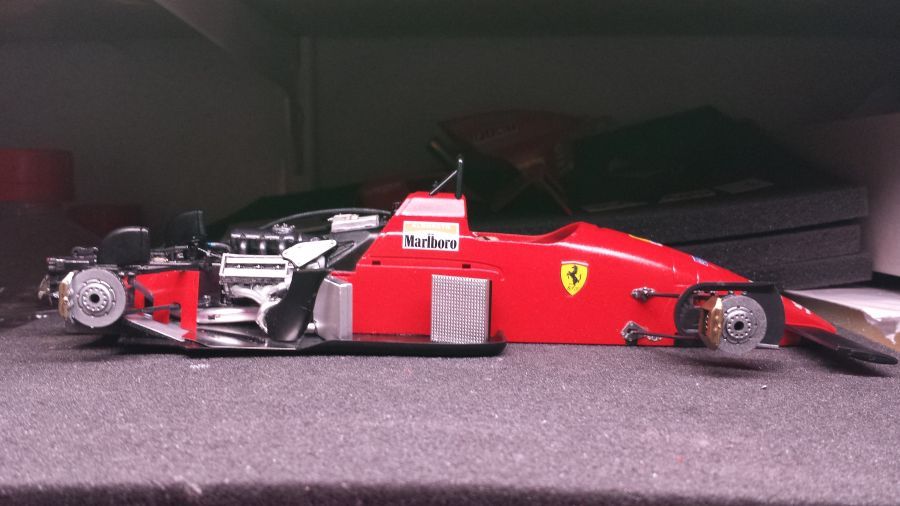 Door naar de achtervleugel. De etched set heeft onderdelen voor het maken van de achtervleugel. Ik ga echter de standaard onderdelen gebruiken. Hier zit een soort CF-profiel op dat ik erg mooi vind. Hetzelfde voor de voorvleugel.
On to the rear wing. The etched set contains parts to make the rear wing. However i will use the parts out of the box. It contains a kind of CF-profile that i like very much. The same goes for the front wing.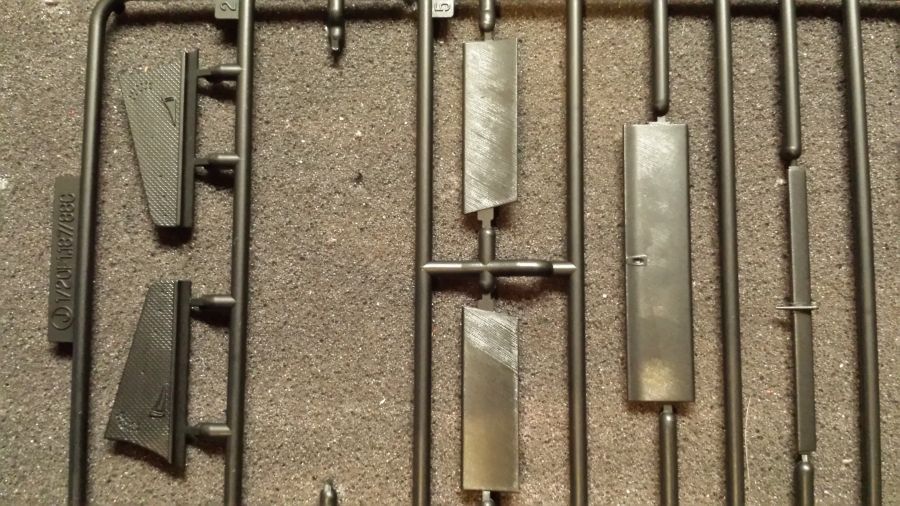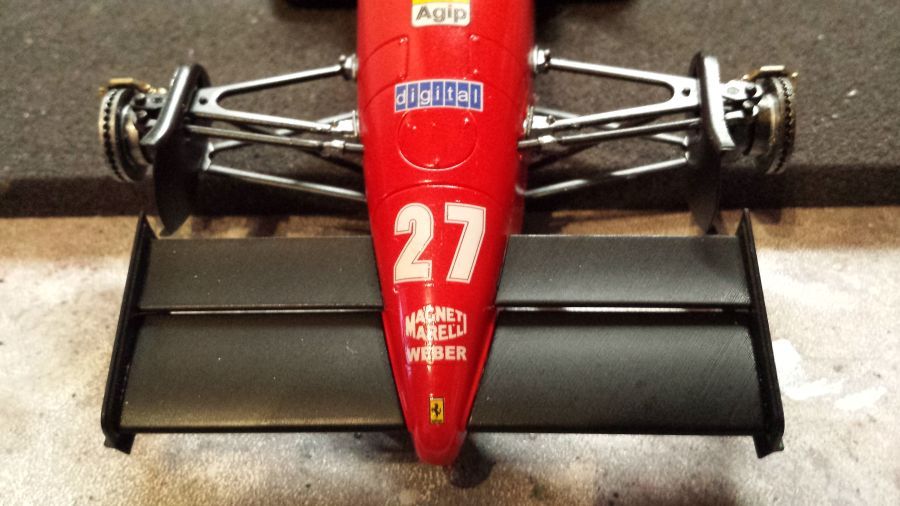 Dan door naar de achtervleugel. Deze bestaat uit veel onderdelen. Dat maakt het niet gemakkelijk. Ik denk dat ik eerst de 2 zijkanten met de 2 meest grote delen ga verbinden. De 3 dunne delen zijn redelijk flexibel. Deze kunnen dan mischien met een beetje doorbuigen op de juiste plek worden bevestigd.
Next to the rear wing. It contains a lot of parts. This is not an easy one. I think i will connect the 2 side plates with the 2 biggest parts. The 3 other parts are quite flexible. Maybe these can be put into place by bending them a little bit.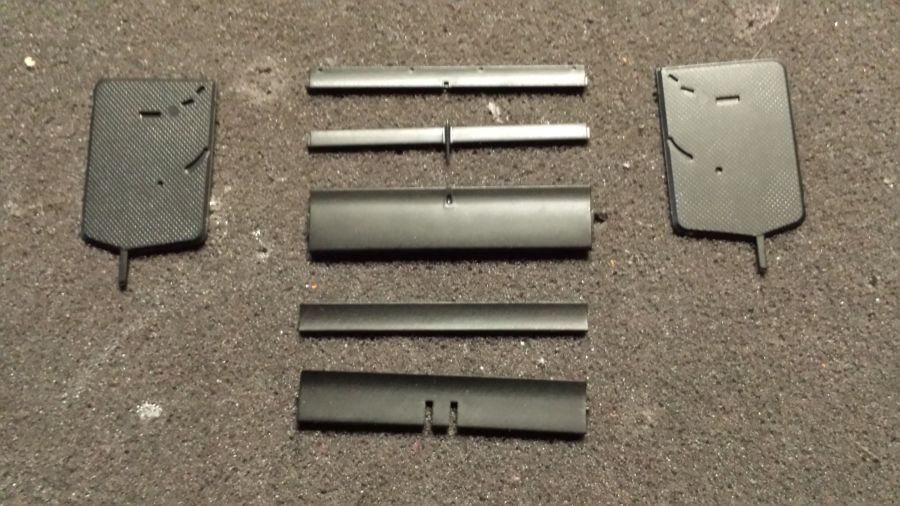 Werkte fantastisch!.
Worked like a charm!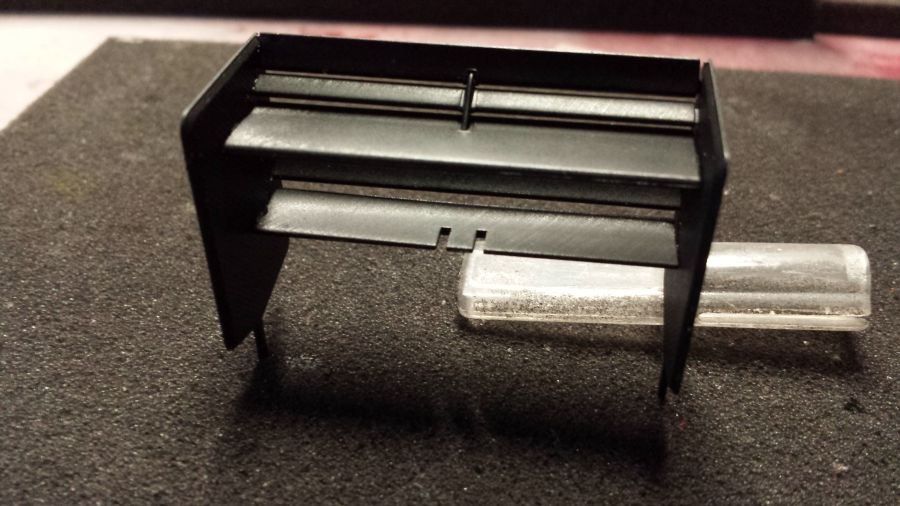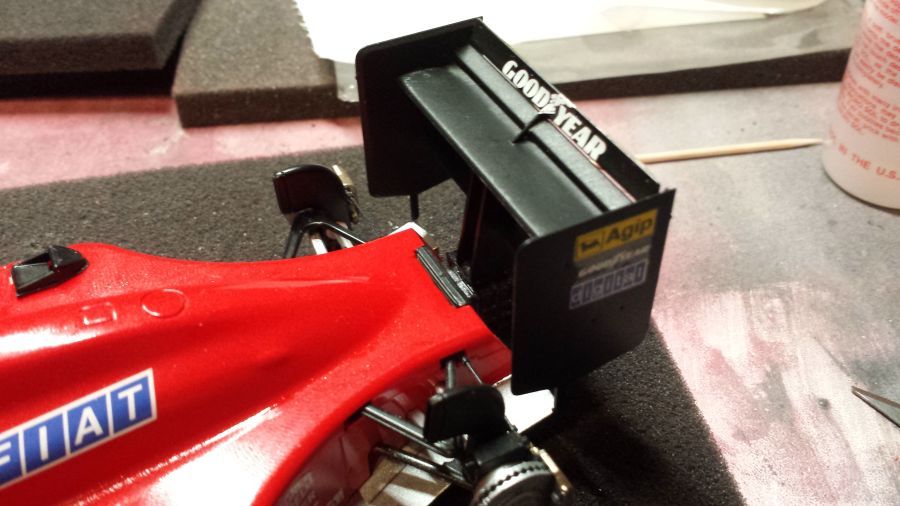 Meer werk aan het koelsysteem.
More work to the cooling system.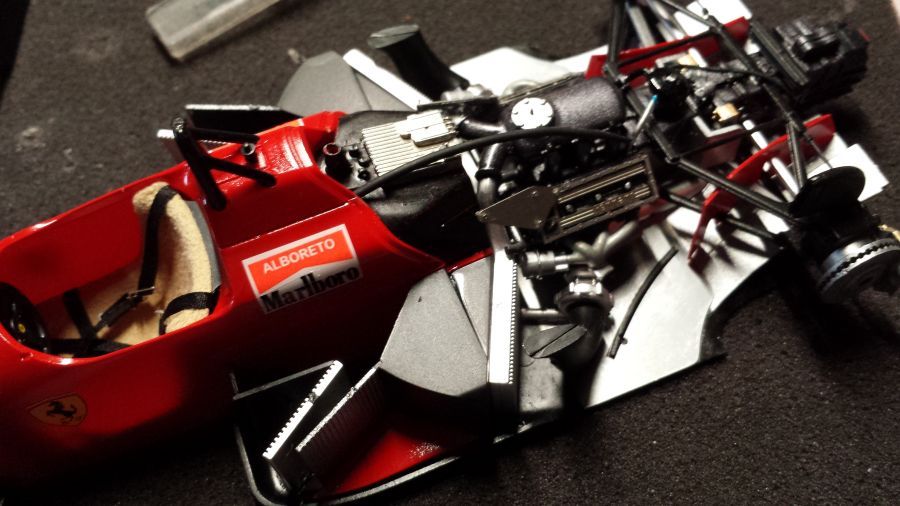 De kap kan erop. Ook nu past het maar net.
The hood can be attached. Again a very tight fit.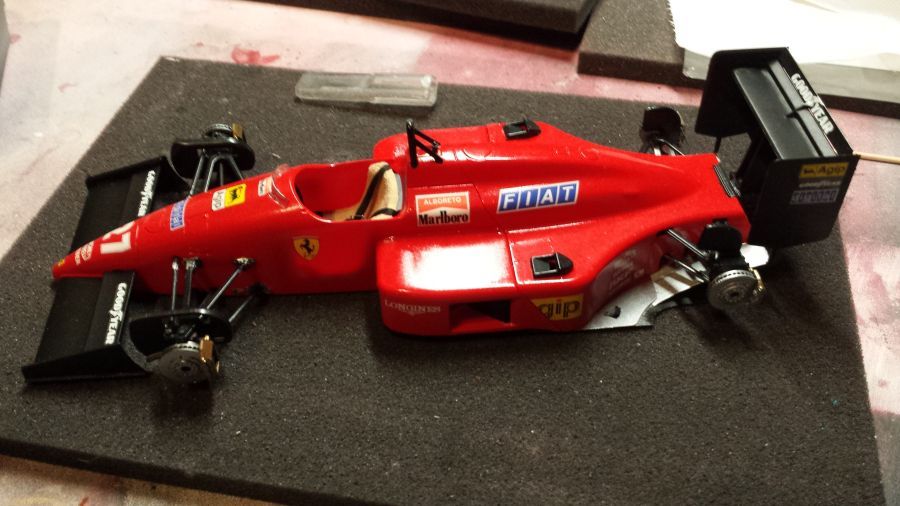 Hierna nog wat details aanbrengen, zoals spiegels, decals etc.
After this some more detailing like mirrors, decals etc.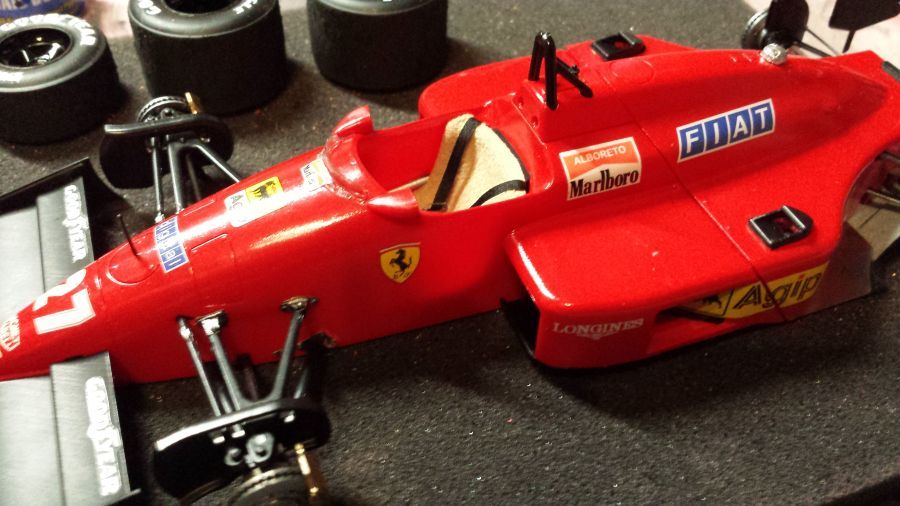 Het is weer tijd voor het ruwen van de banden. De restjes bewaar ik voor een eventueel diorama (marbles).
It is time to roughen the tires again. I will keep the garbage for a diorama (marbles).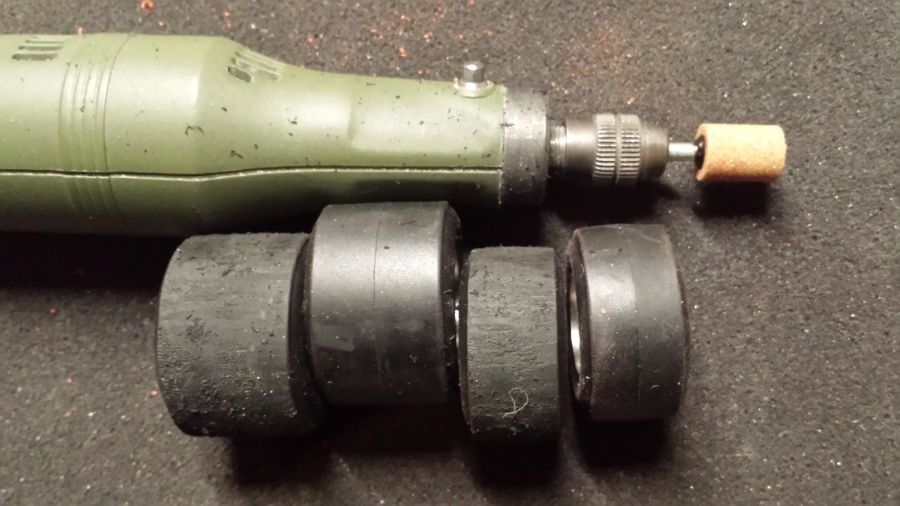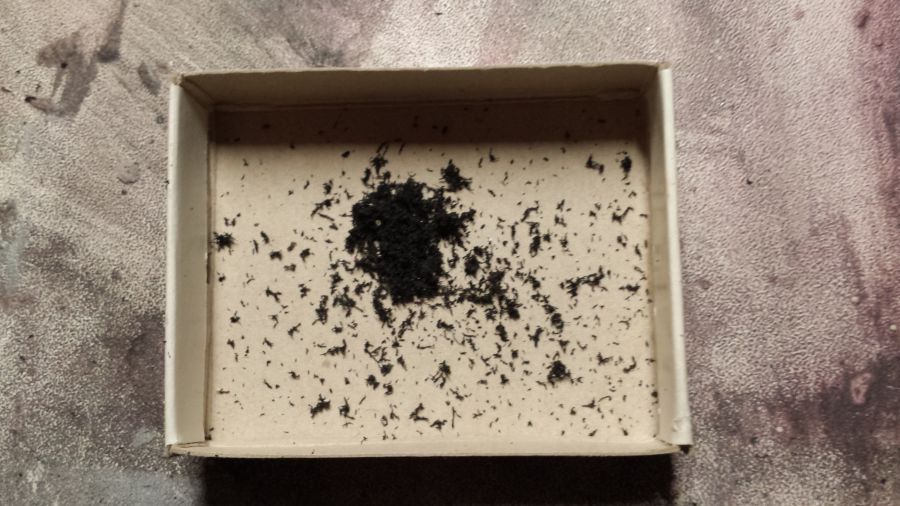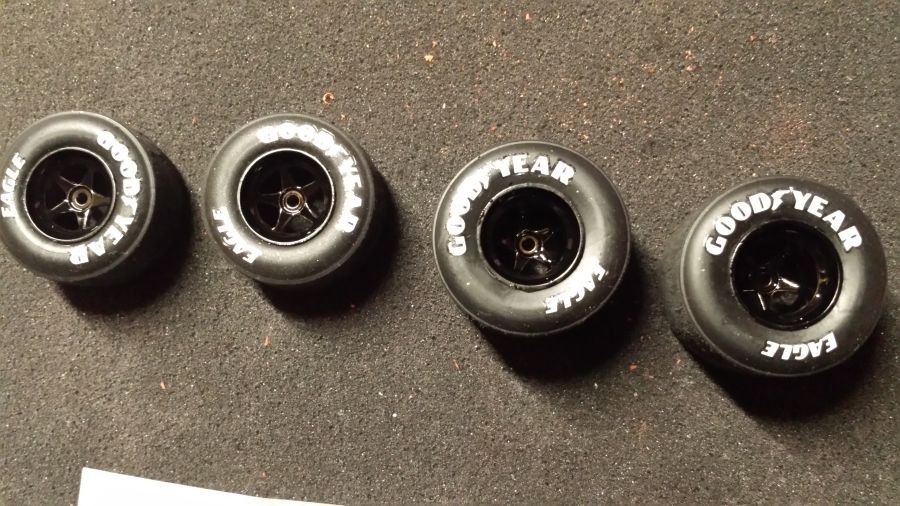 De laatste details (wielen, kopsteun, Ferrari logo, E logo etc.) zitten erop.
The last details (wheels, head rest, Ferrari logo, E logo etc.) are on.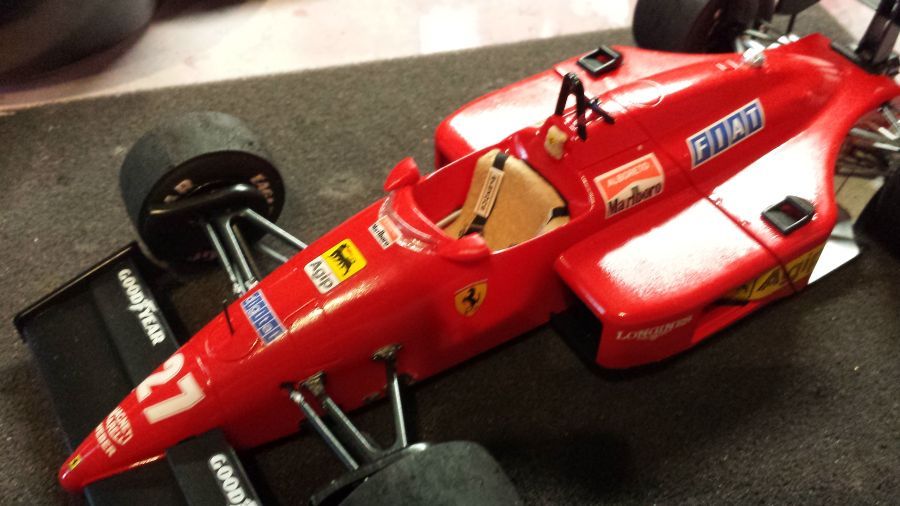 En weer 1 klaar.
And another 1 is done.