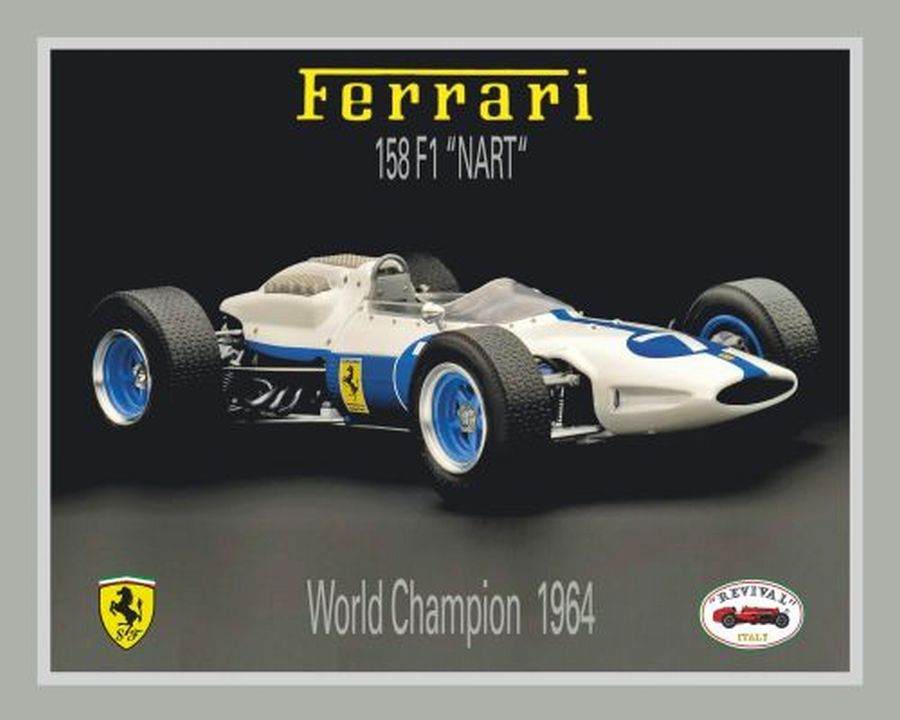 Dit betreft een kit van Revival International van een Ferrari 158 NART (North American Racing Team) zoals deze in 1964 werd gebruikt tijdens de races in de USA en Mexico. Beneden eerst de foto's van de inhoud van de kit, een paar geverfde metalen/wit metalen/etched/plastic en rubber onderdelen en decals. De decals hebben de nummers 7 (John Surtees wagen) en 8 (Lorenzo Bandini wagen). Erg verwarrend, want Bandini reed een Ferrari 1512 NART en geen Ferrari 158 NART. Daarbij vond ik een foto in een boek waarbij te zien is dat de USA versie een extra licht blauwe streep had aan beide kanten van de donkerblauwe. Het is niet duidelijk of dit de raceuitvoering of de trainingsuitvoering was.
It is a kit from Revival International of a Ferrari 158 NART (North American Racing Team) as used in 1964 for the races in the USA and Mexico. Below first the pictures of the content of the kit, a few painted metal/white metal/etched/plastic and rubber parts and decals. The decals contain the numbers 7 (John Surtees car) and 8 (Lorenzo Bandini car). This is very confusing as Bandini drove a Ferrari 1512 NART and not a Ferrari 158 NART. Also i found a picture in a book where you can see that the USA car had a light blue stripe at each side of the dark blue stripe. It is unknown to me if it is the racing livery or the training livery.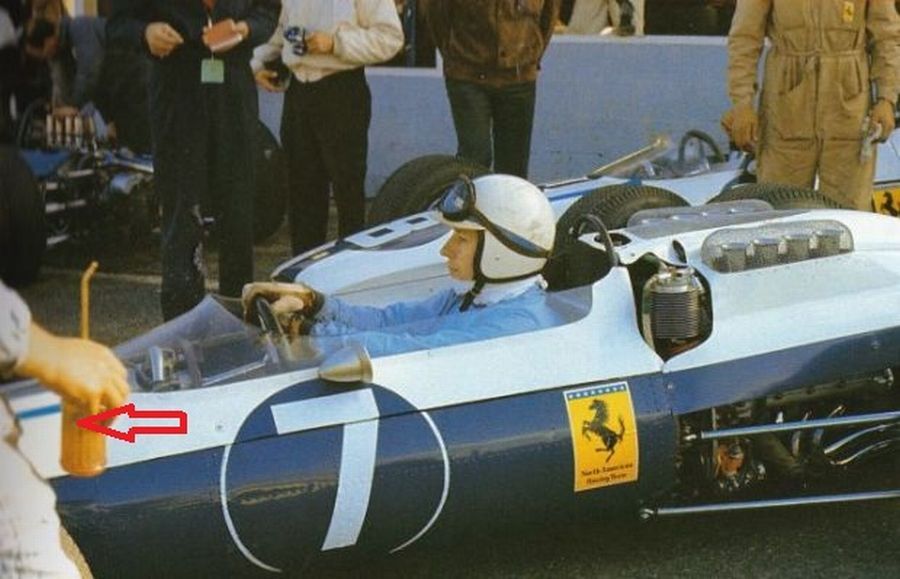 Inhoud.
Content.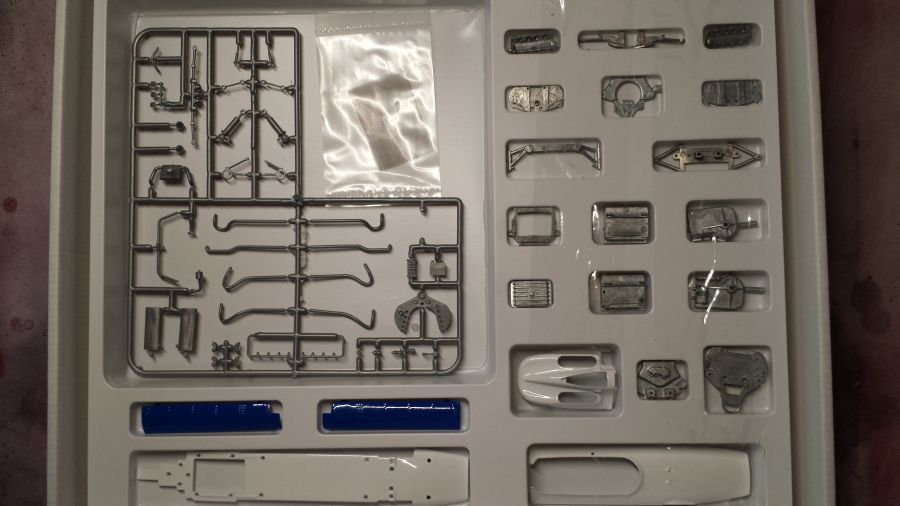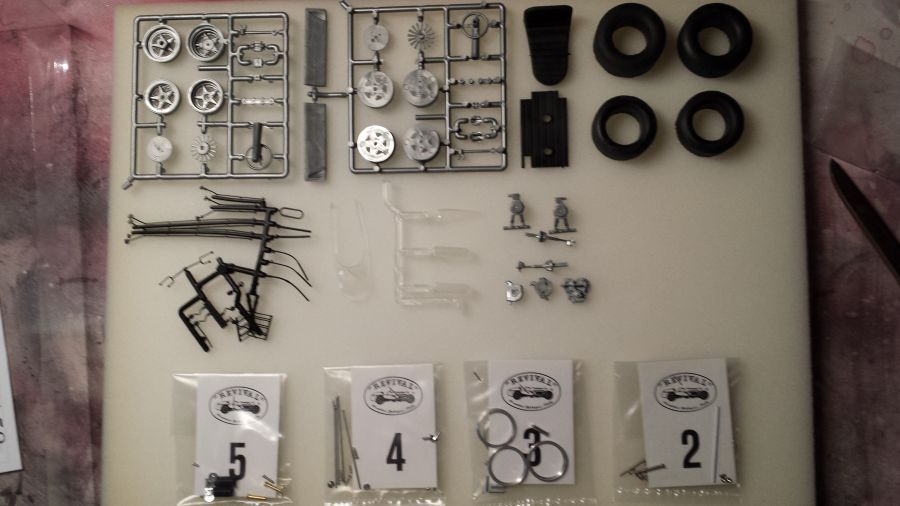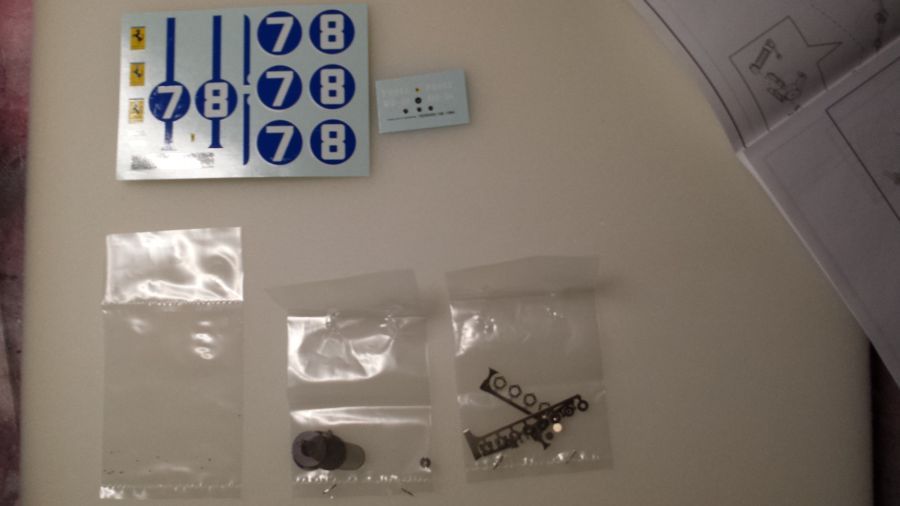 Al bij de eerste inspectie blijkt er weer een onderdeel te missen, de radiateur. Gelukkig heb ik weer iets in de doos met reserveonderdelen. Ik hoop dat het past.
At the first inspection it turns out there are missing parts again, the radiator. Luckily i have something in my spare box. I hope it fits.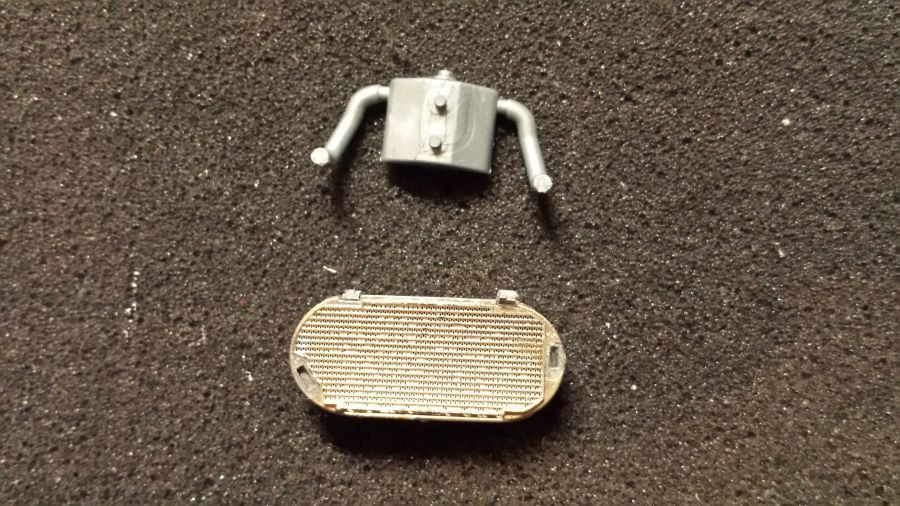 Dan alle onderdelen bij elkaar voor de voorwielophanging.
Next all the parts to make the front wheel suspension.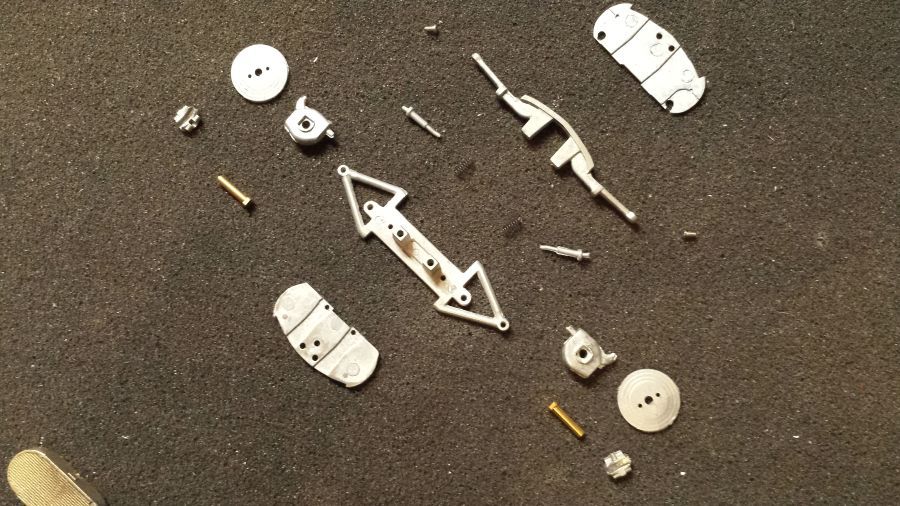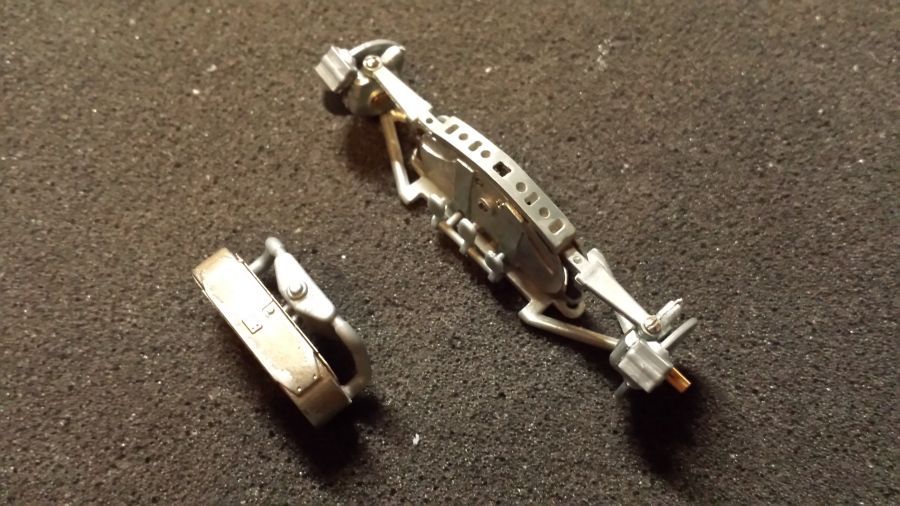 Alle onderdelen bij elkaar voor het maken van de motor.
All parts together to produce the engine.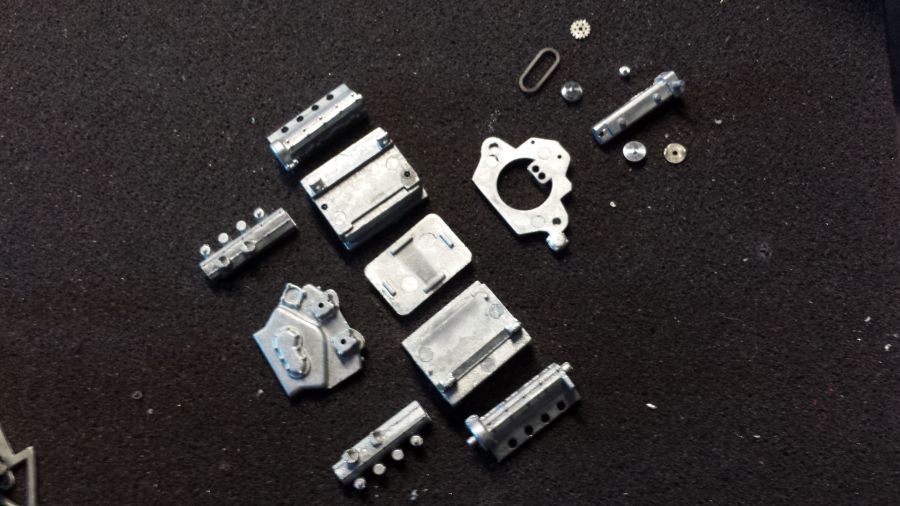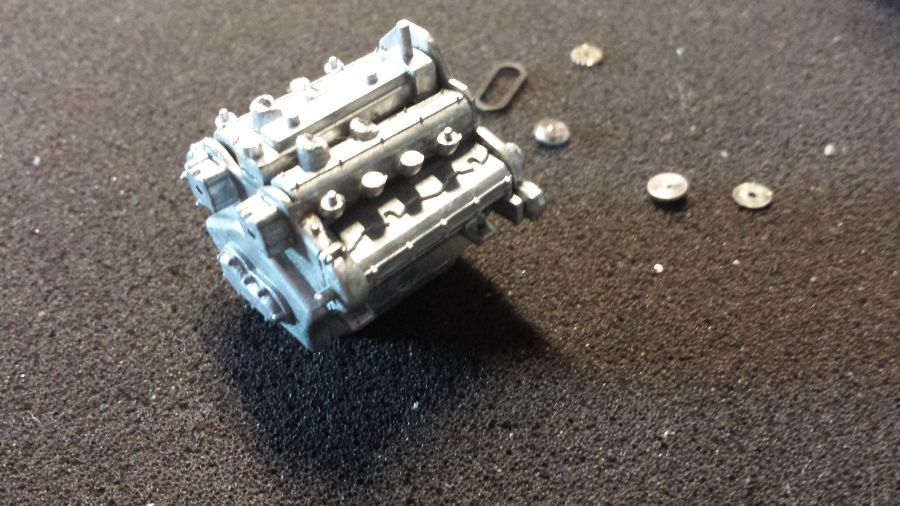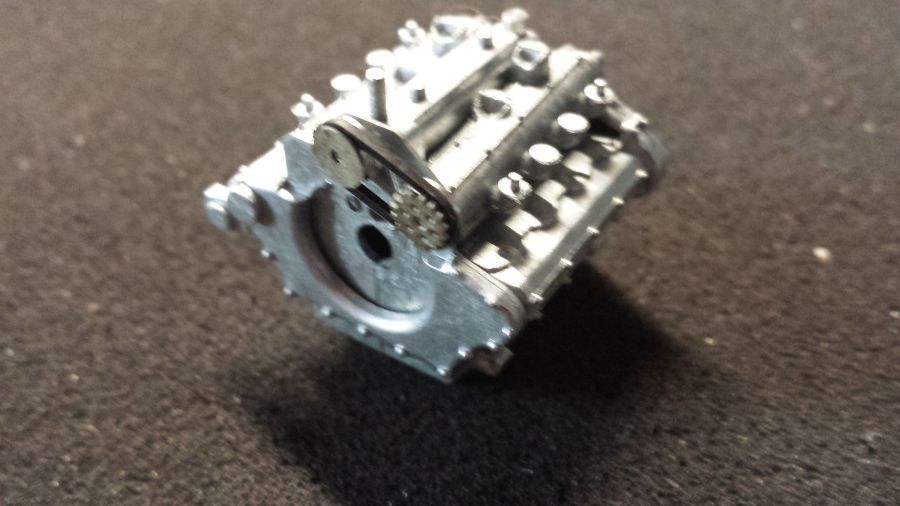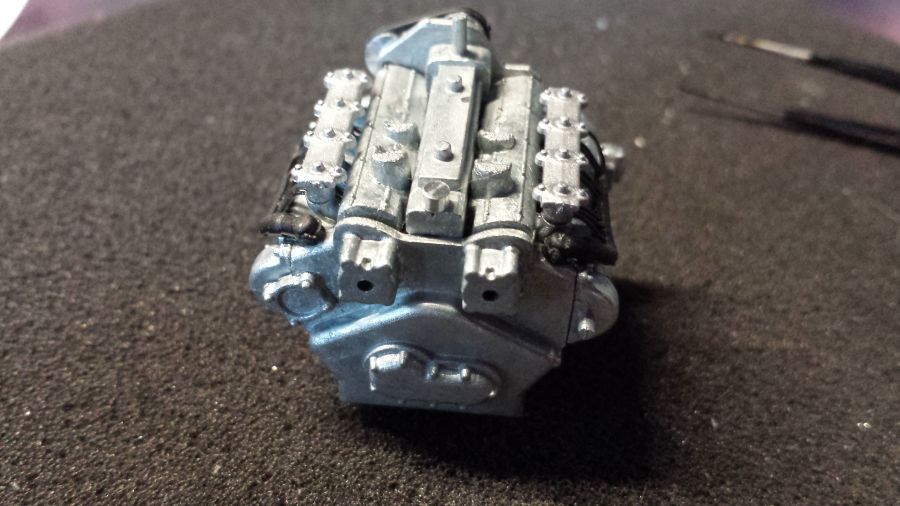 De uitlaten zijn gespoten met chroom verf. Ik heb een bus gekocht bij de Gamma.
The exhausts are painted with chrome paint. I bought a can at the local shop.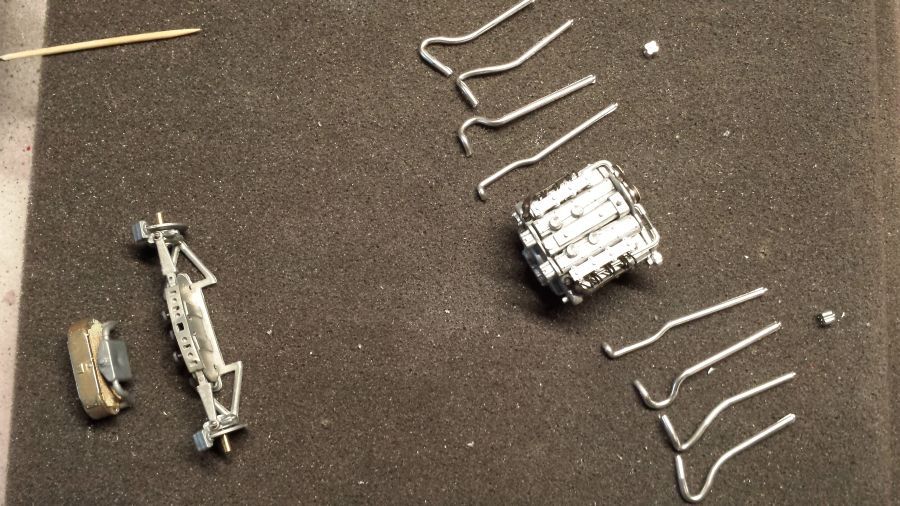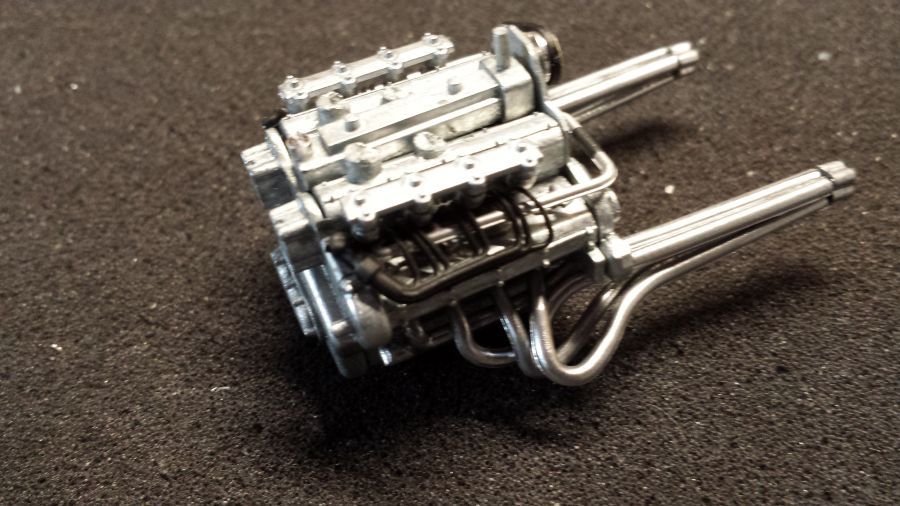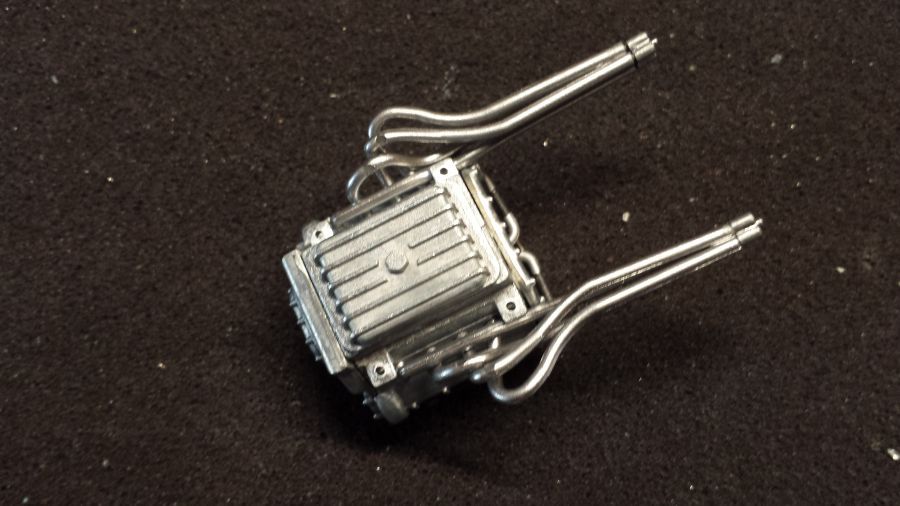 Onderdelen voor de versnellingsbak en accu.
Parts for the gear box and battery.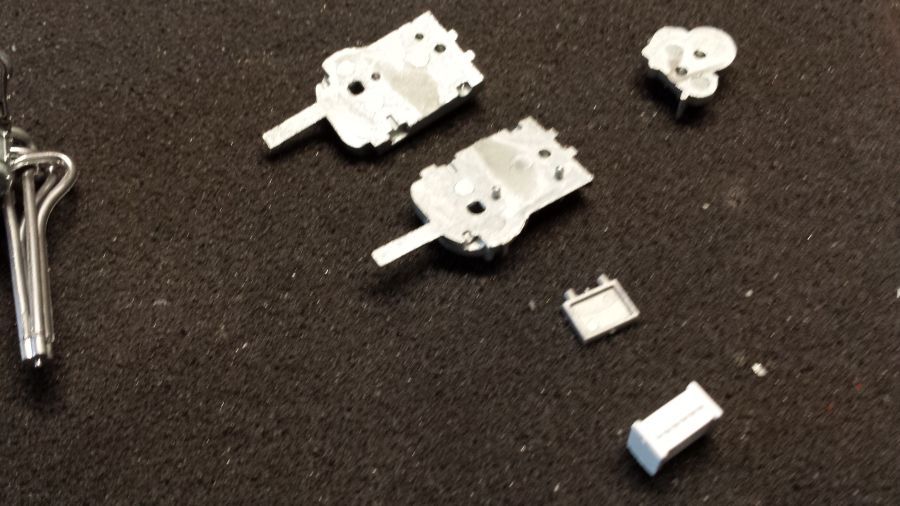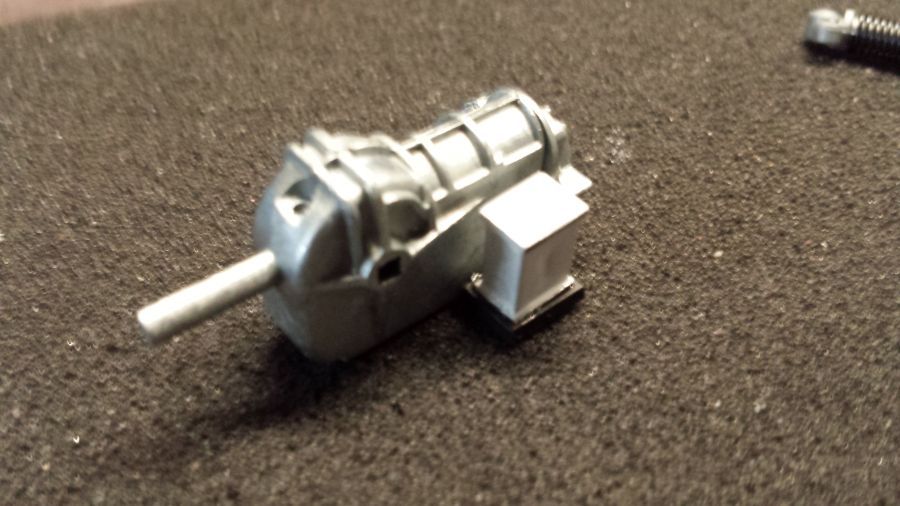 Onderdelen voor de achterwielophanging.
Parts for the rear wheel suspension.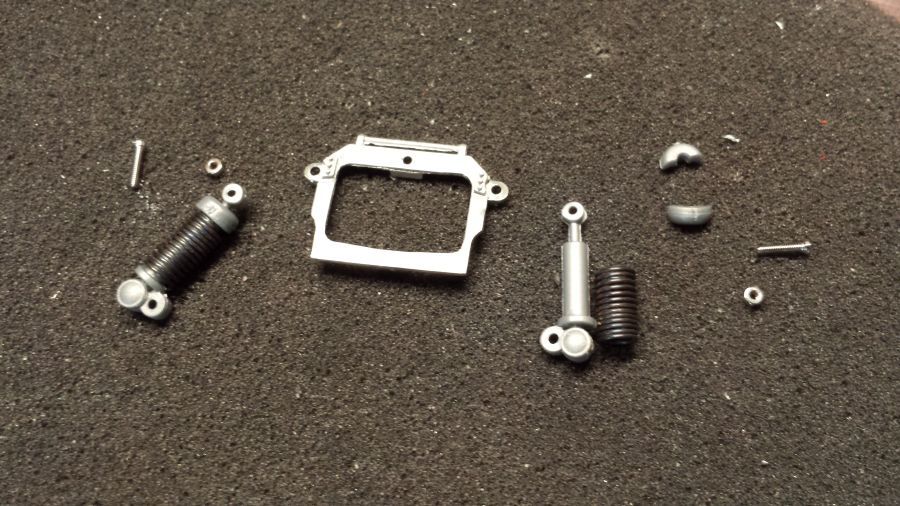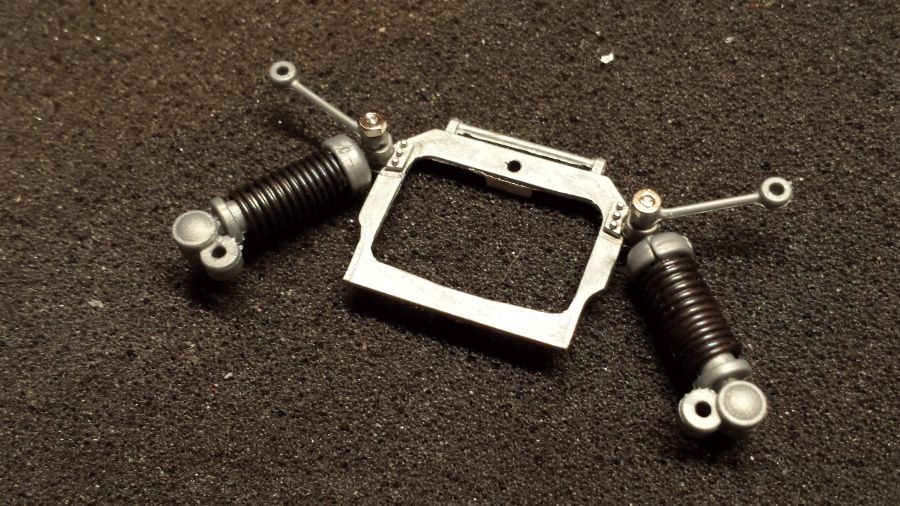 Meer motoronderdelen.
More engine parts.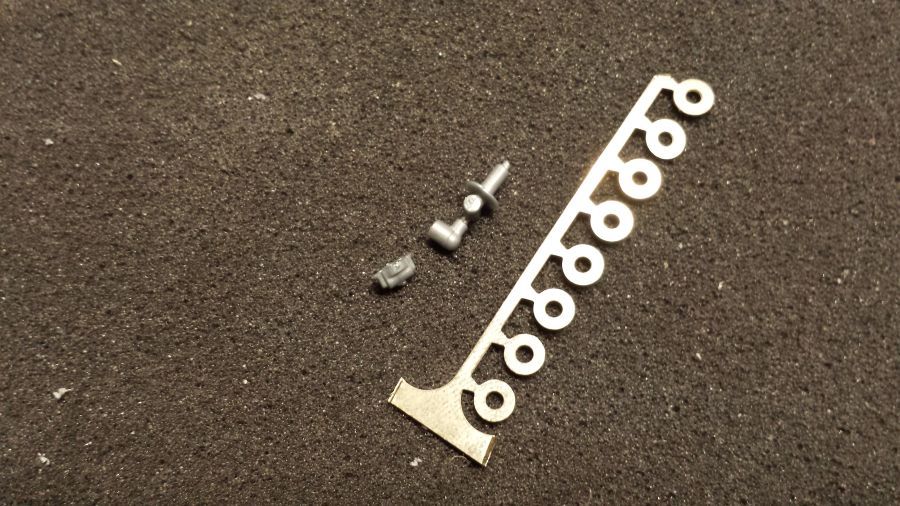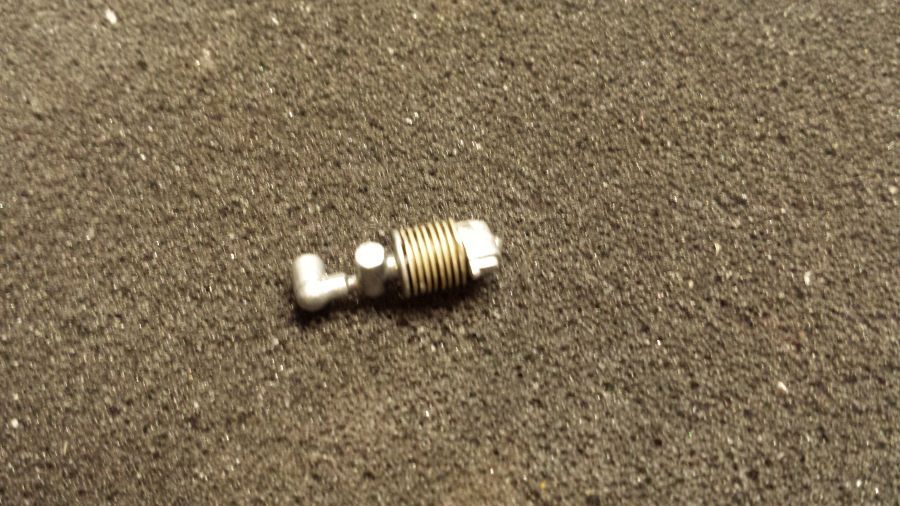 Alle onderdelen kunnen nu aan de bodemplaat worden gemonteerd.
All parts can be mounted to the floor now.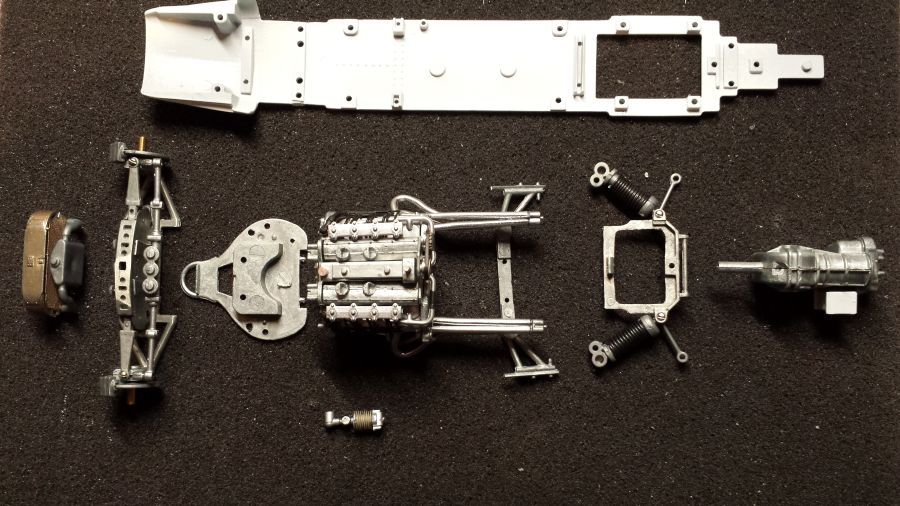 Dan de remmen enz.
Next the brakes etc.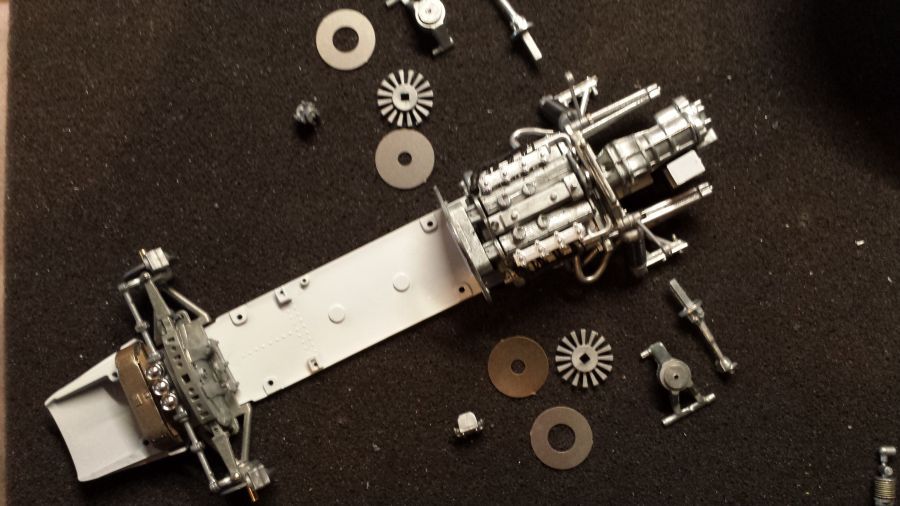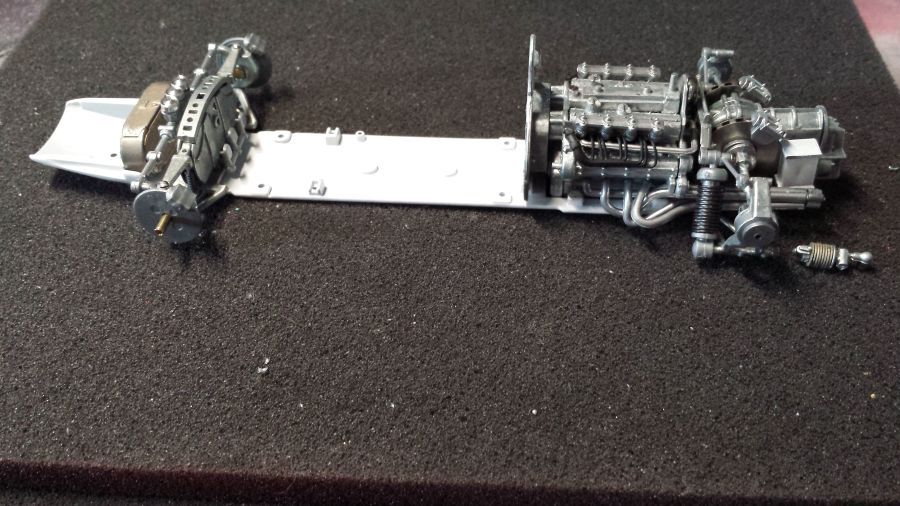 Het dashboard, het stuur e.d. zijn klaar om gemonteerd t worden.
The dash board, the steering wheel etc. are ready to be mounted.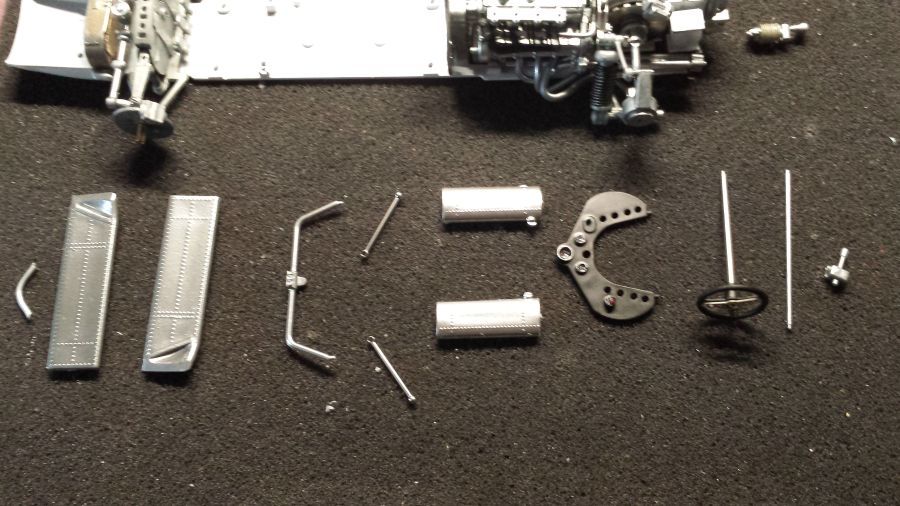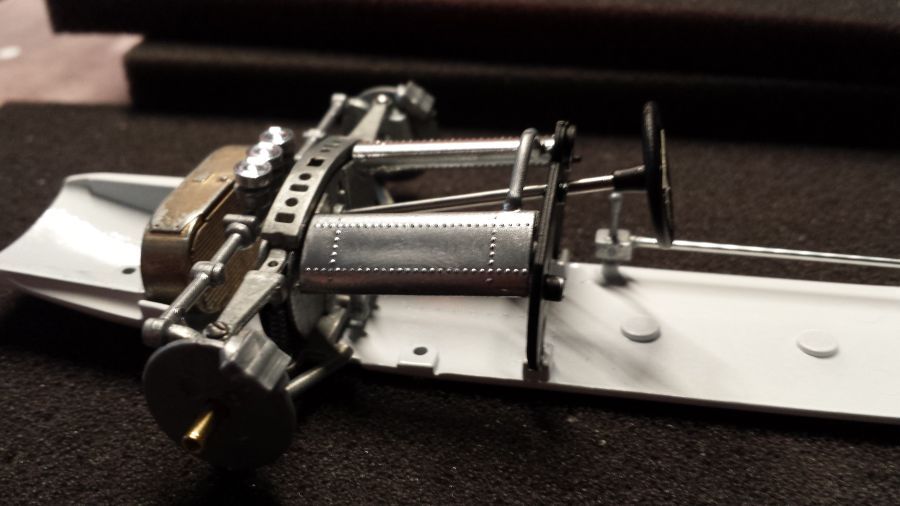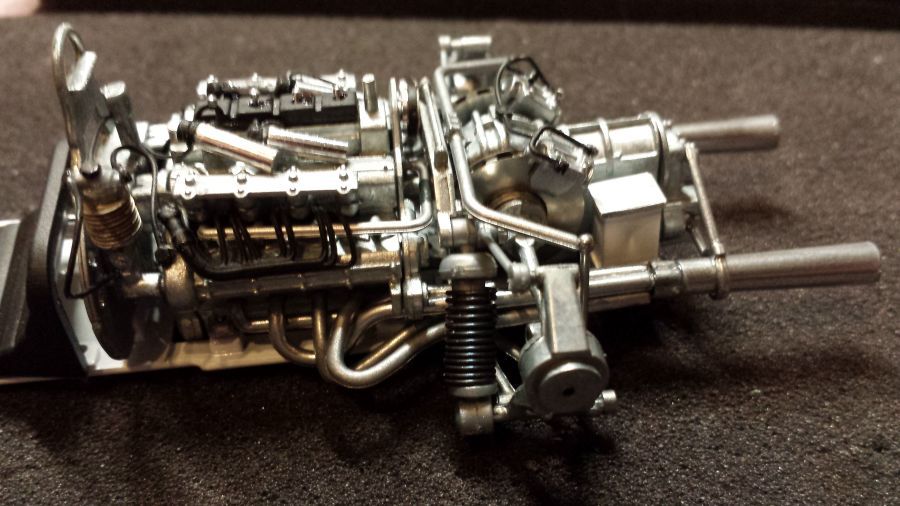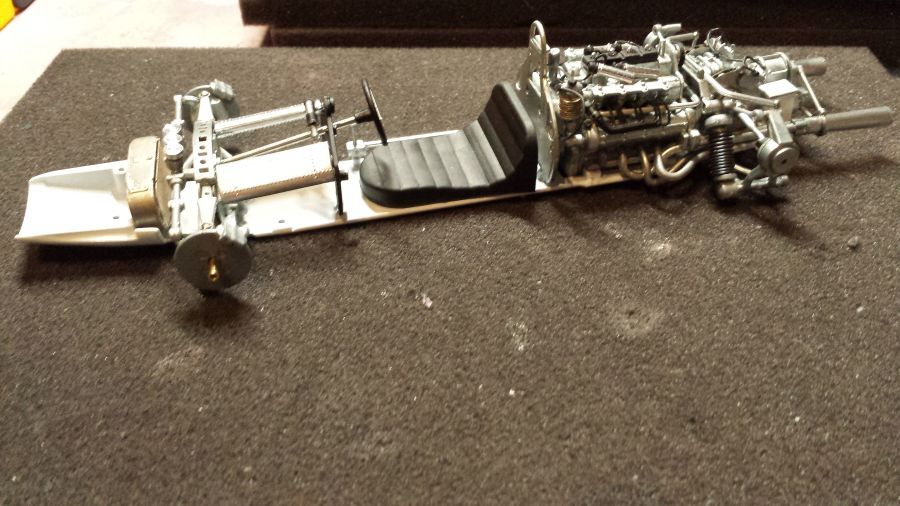 De eerste motorsteunen zijn geplaatst. De zijkanten kunnen er nu op. Dan de overige steunen.
The first engine supports are in place. It is ready for the side panels. Then the other supports.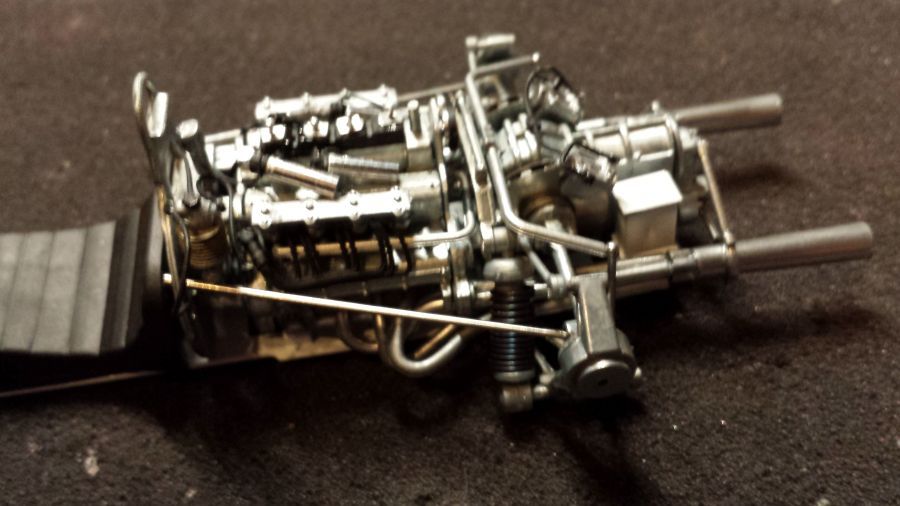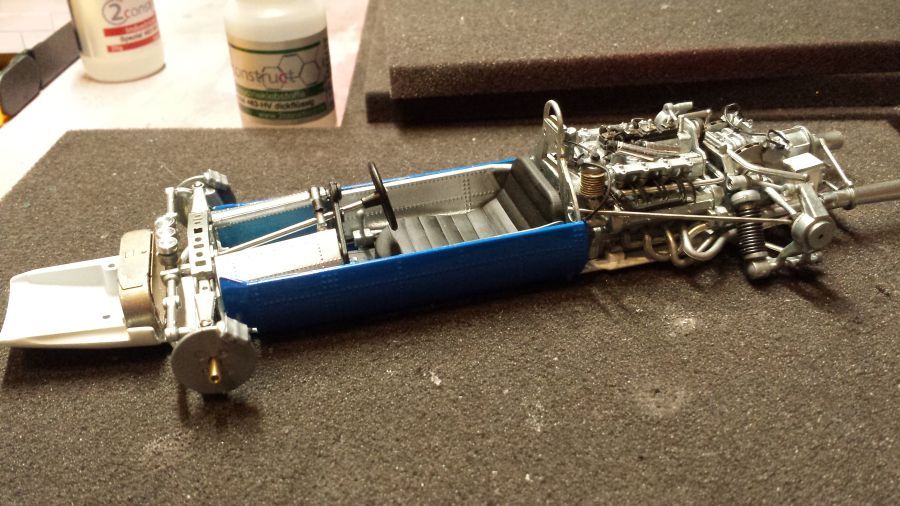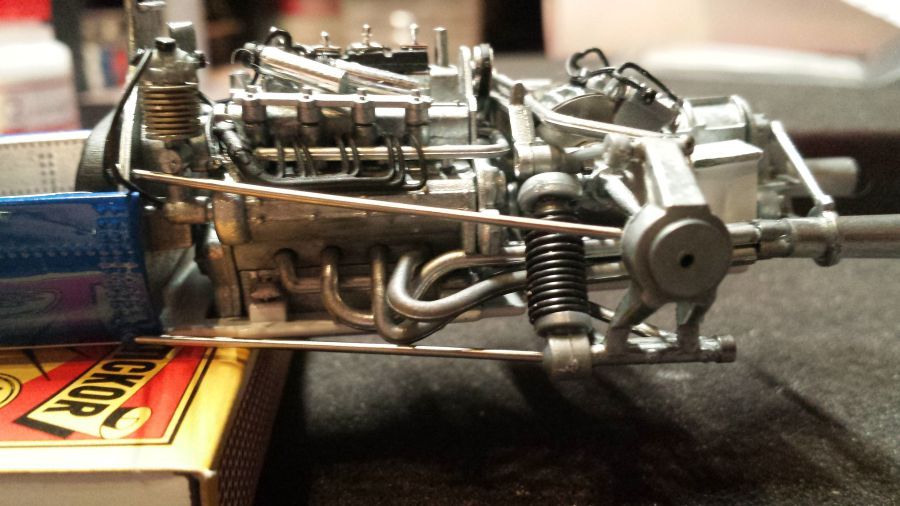 De velgen worden weer lichtblauw gespoten.
The rims will be painted light blue again.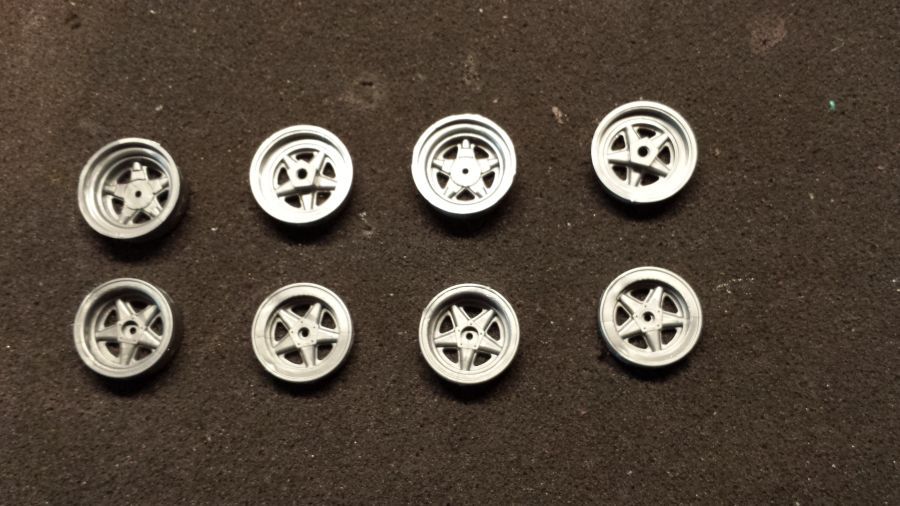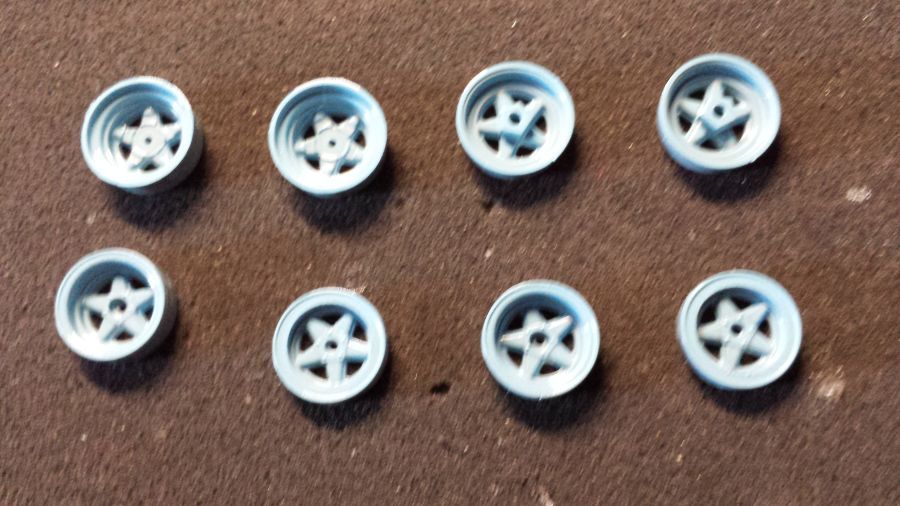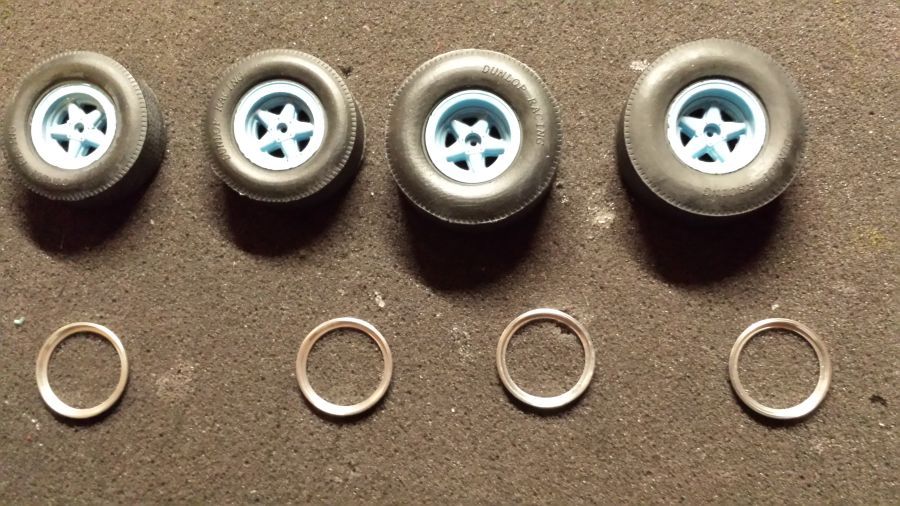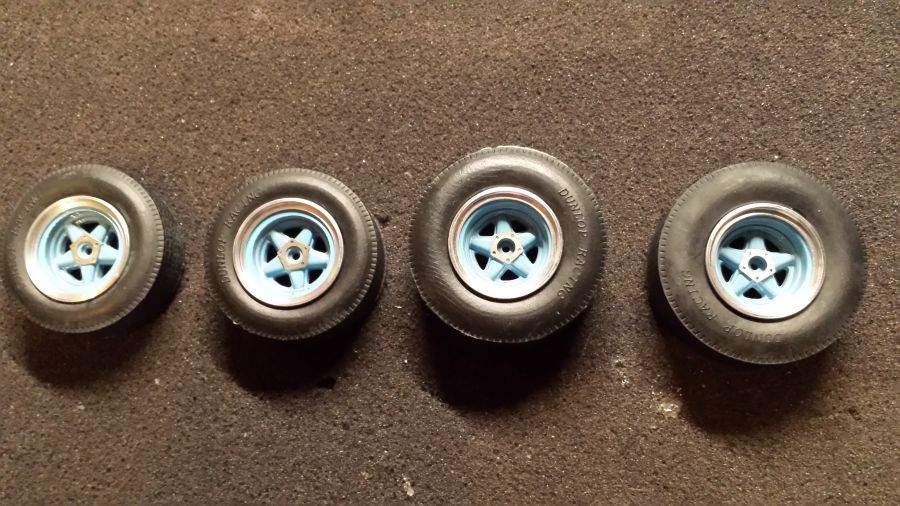 De kap zit erop.
The top is on.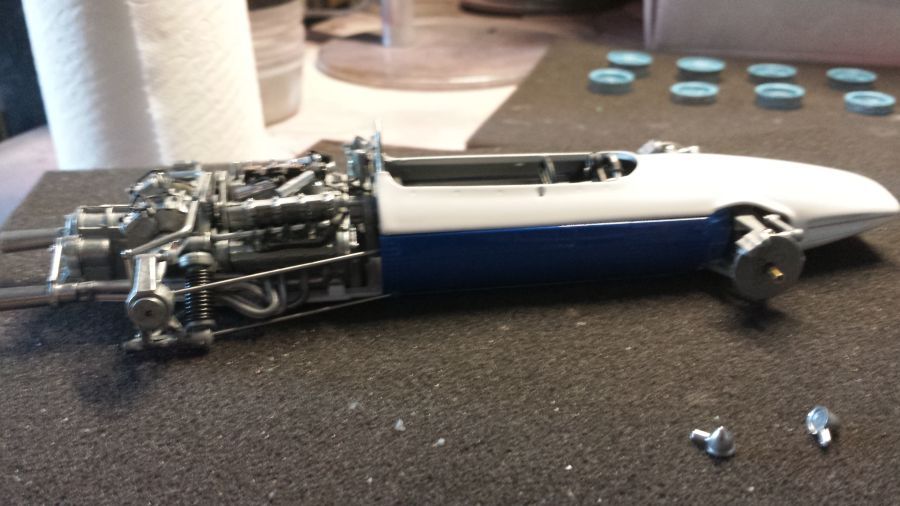 Vervolgens moet het gaas gevormd worden voor de motorkap. Moeilijk karwei. En weer missende onderdelen, de trompetten missen.
Next is shaping the gauze for the engine hood. Tough job. Missing parts again, the funnels are missing.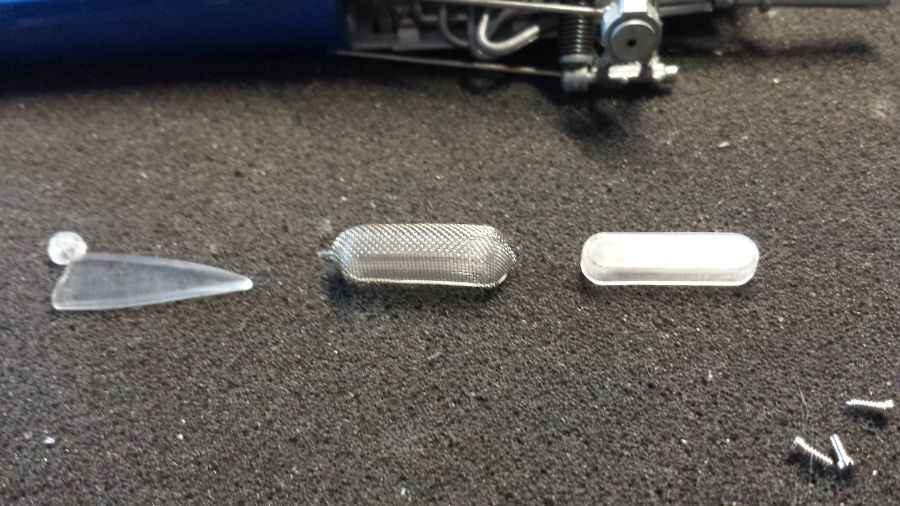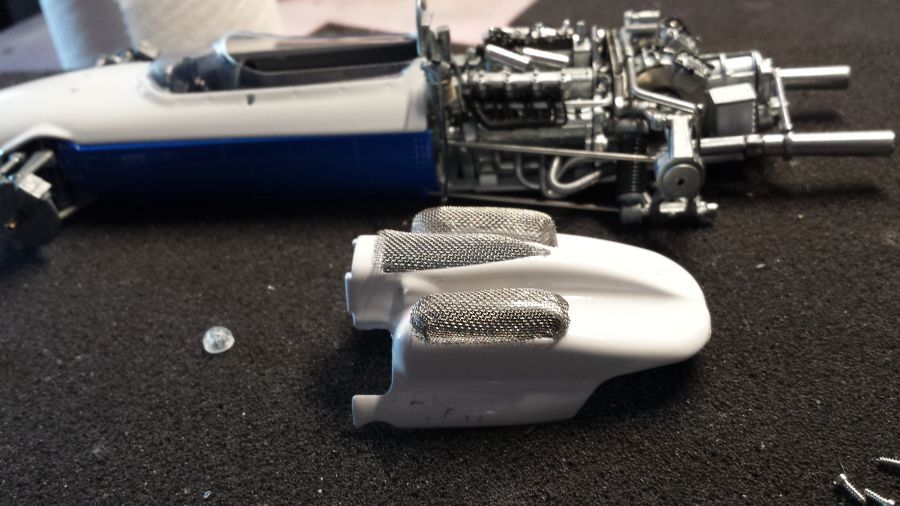 Decals zijn aangebracht.
Decals have been applied.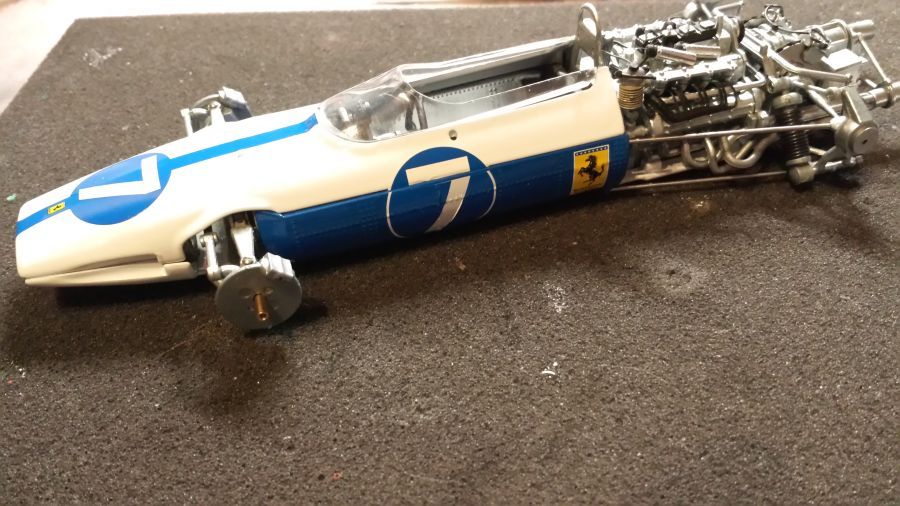 Nog wat details aanbrengen en weer 1 op de plank.
Some details to apply and another 1 on the shelf.