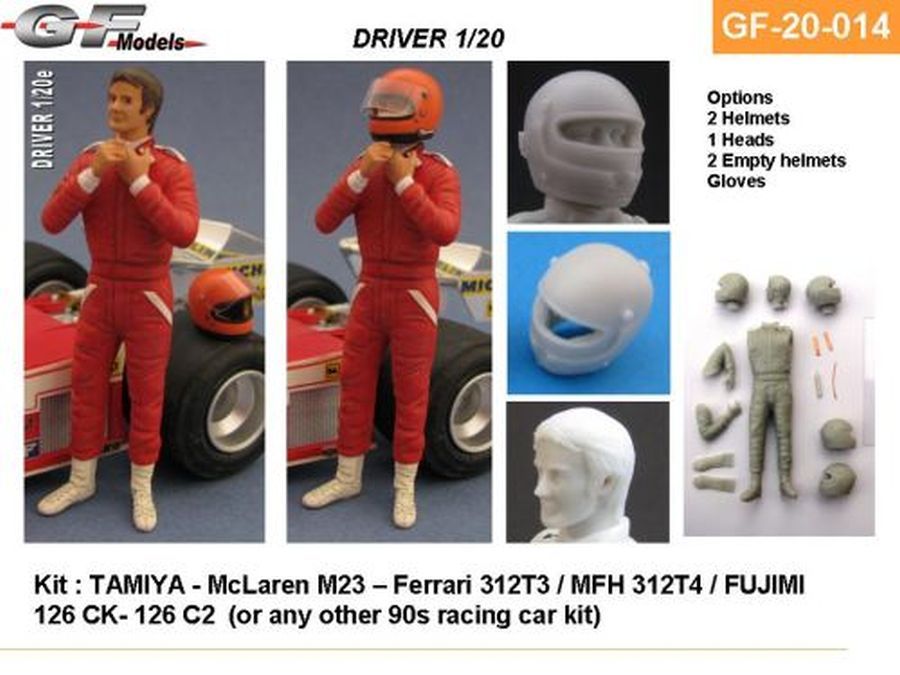 Ik ben weer een coureur nodig voor de foto's. Het is weer een kit van GF Models (kit nr. GF-20-014). 
I need another driver for photo purposes. Again a figure from GF Models (kit no. GF-20-014).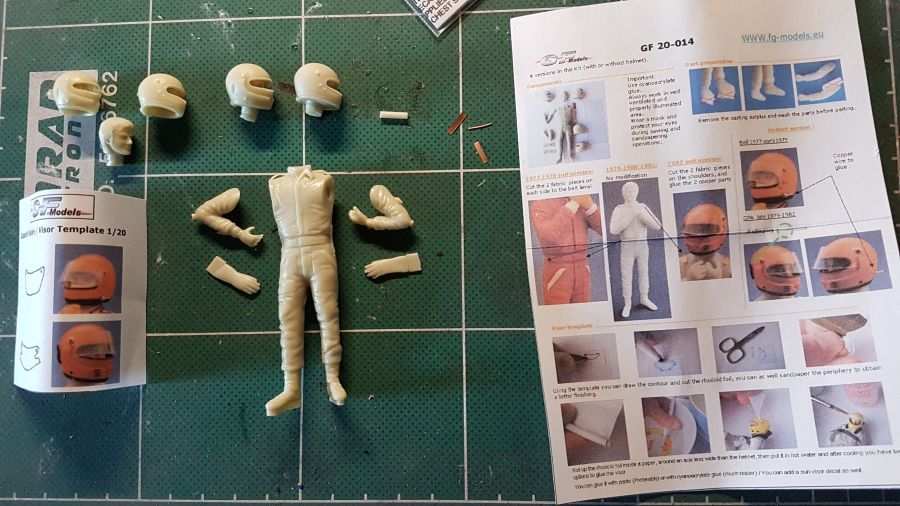 Alle hoofdelementen krijgen een metalen pinnetje. Daarmee wordt het hoofd op de romp worden geplaatst wanneer ik dat wil. De helmen krijgen hun communicatie aansluiting.
Every head part gets a pin. This makes it possible to change the heads when i want to. The helmets get their communication wire.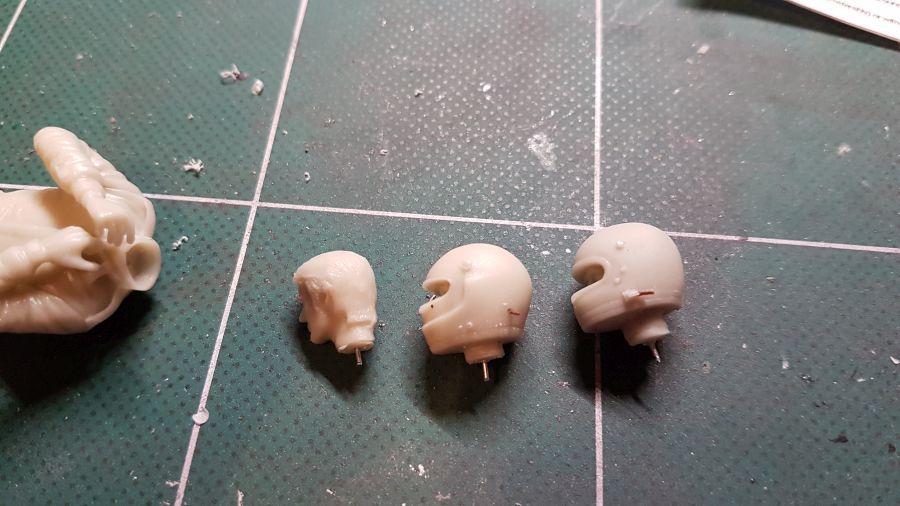 Dan de primer erop...
Next is the primer...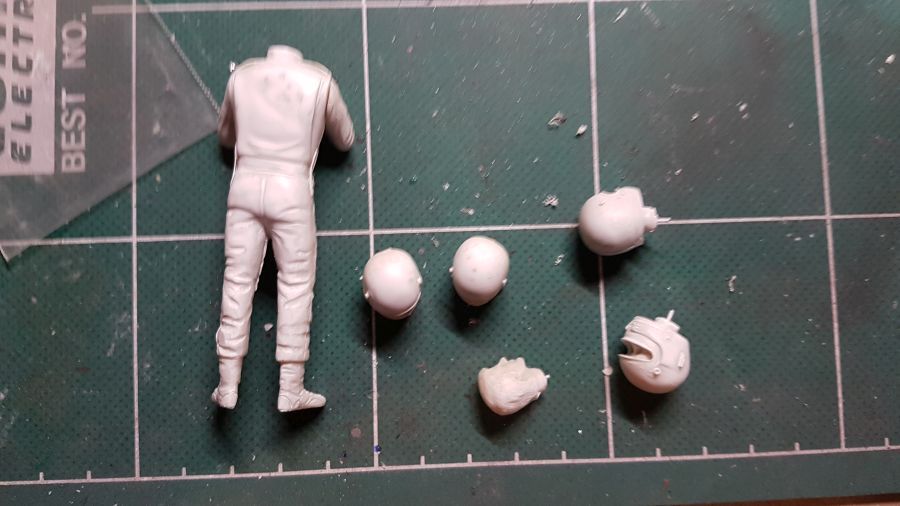 Wat zwart in de vouwen....
Some black to the recessed areas....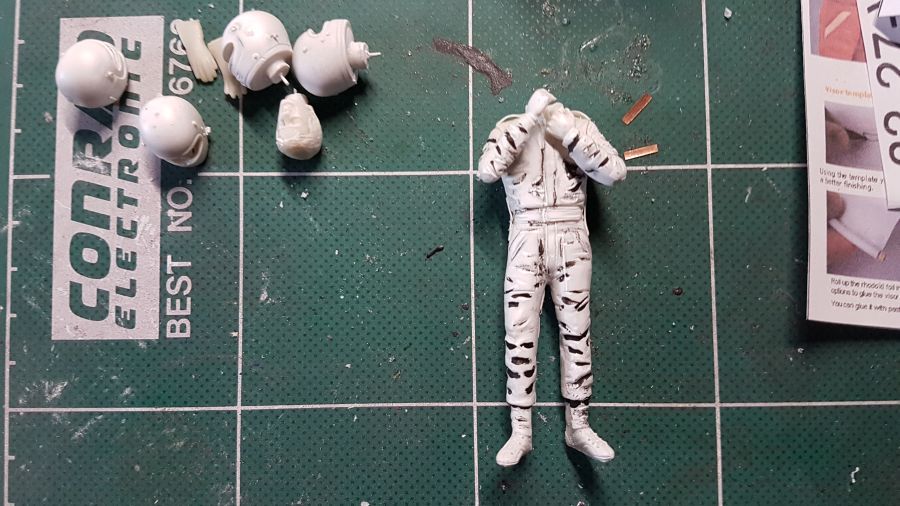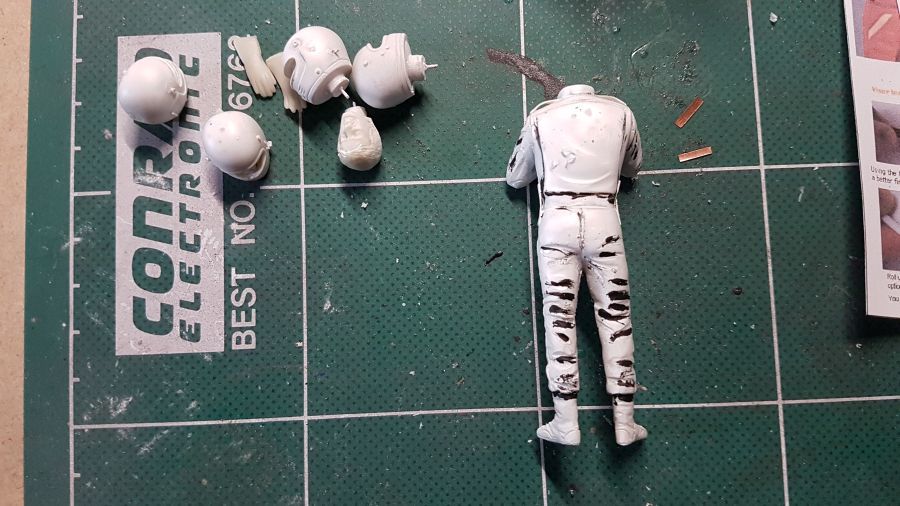 Dan weer wat wit om het zwart wat te bedekken.
Then some white again to tone down the black.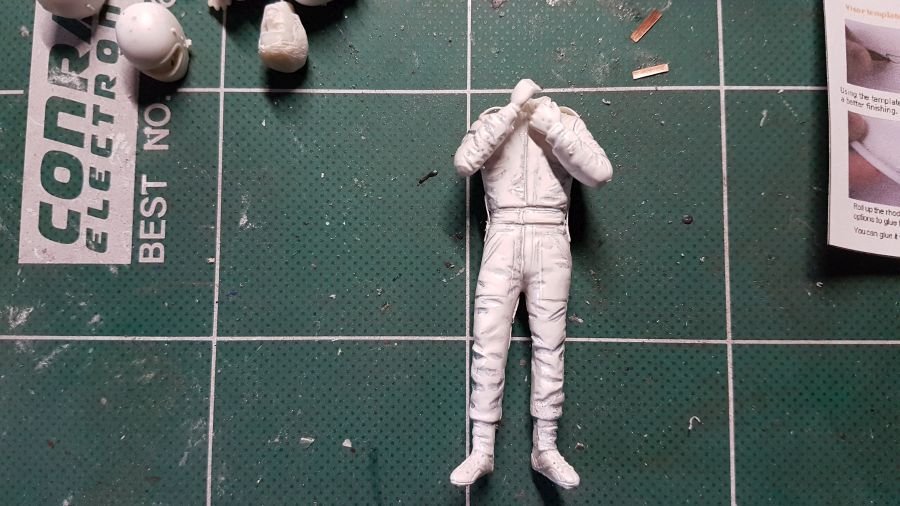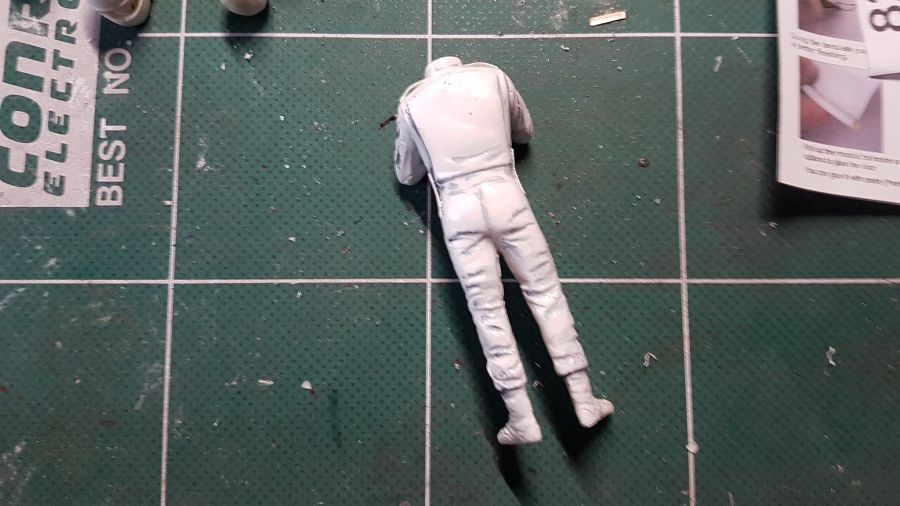 De coureur krijgt een rood pak en helm... het gezicht wordt beetje bij beetje geverfd.
The driver gets a red suit and helmet... the face is being painted piece by piece.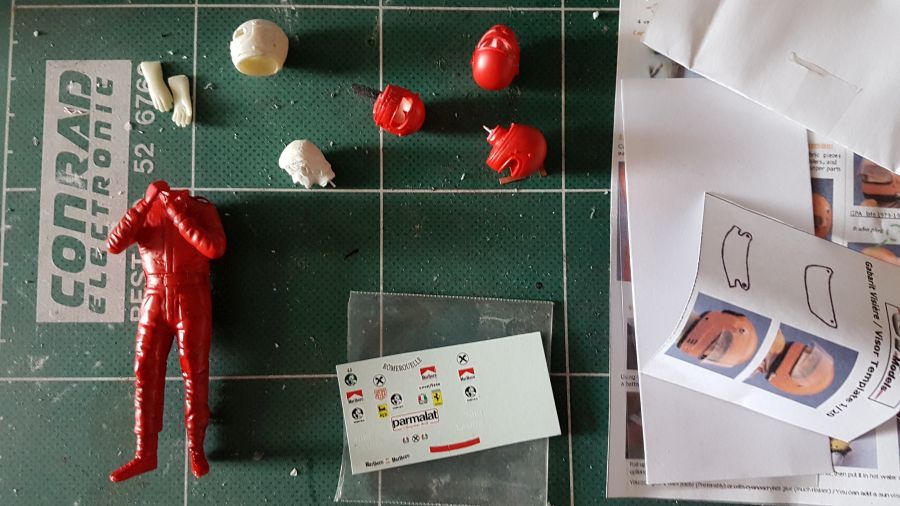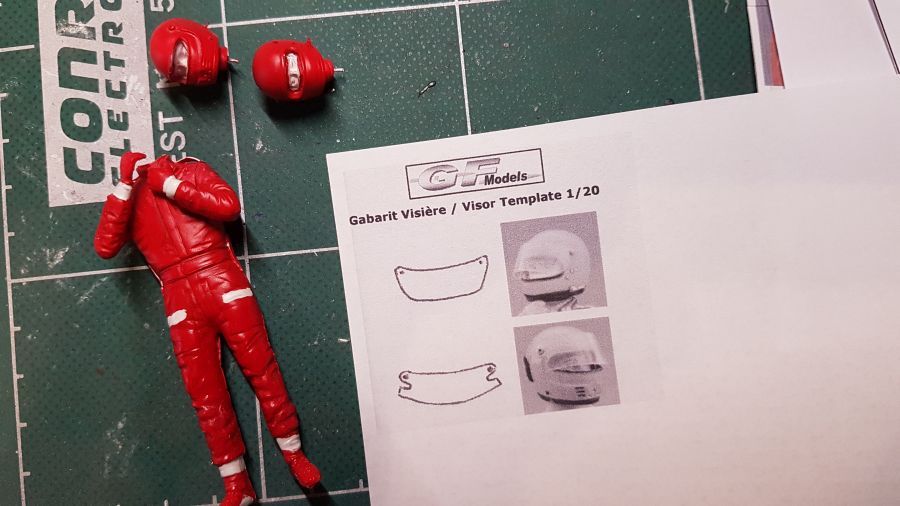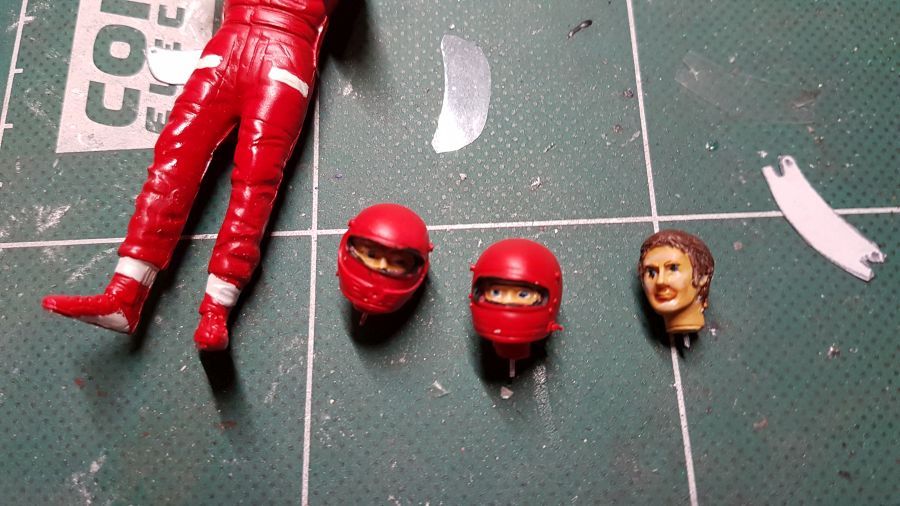 Decal tijd..
Decal time..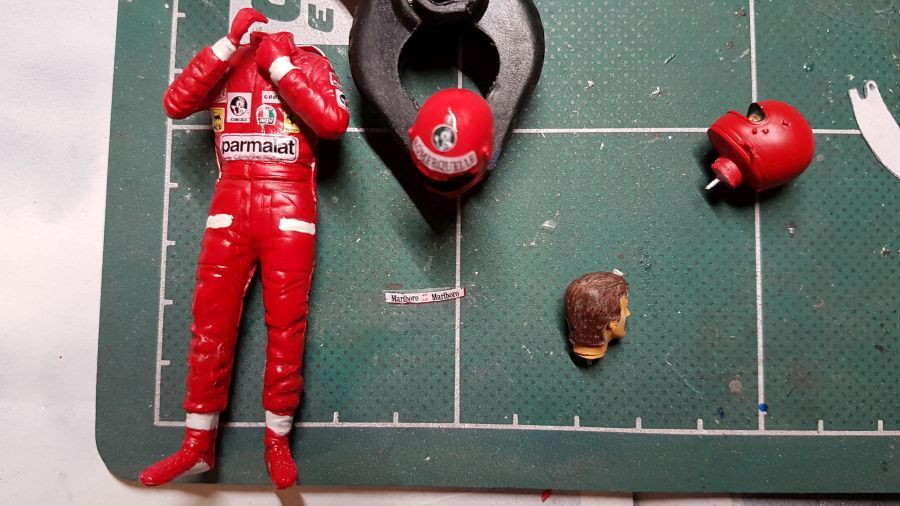 Dan het beweegbare vizier plaatsen met behulp van popnagels.
Then the movable visor is added by using rivets.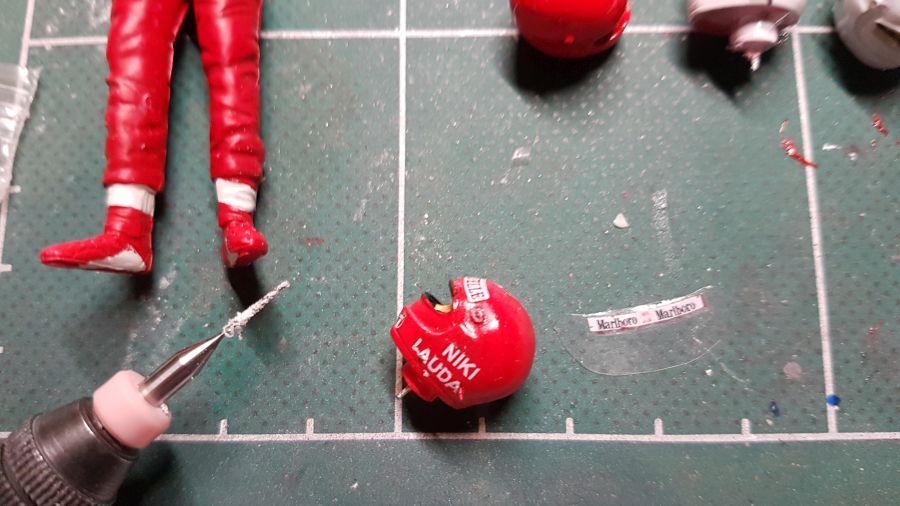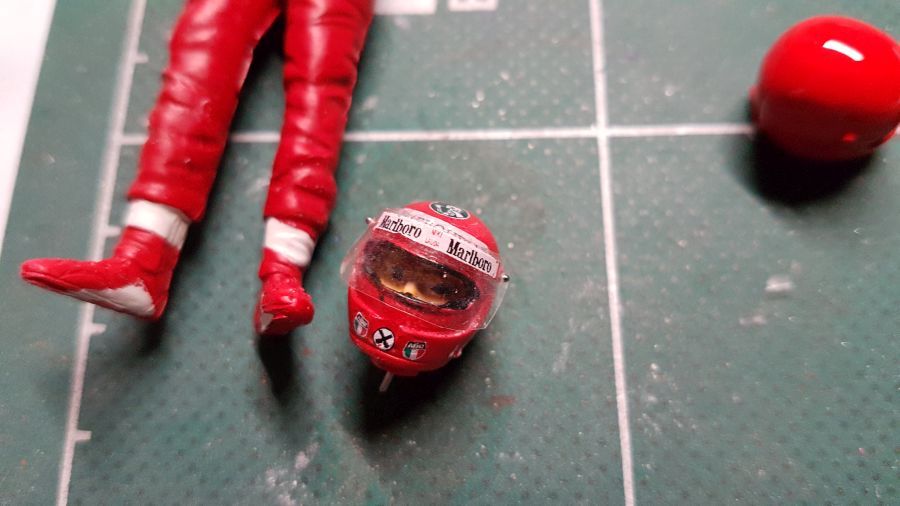 Dan verder met een paar andere helmen.
Then to continue with a few other helmets.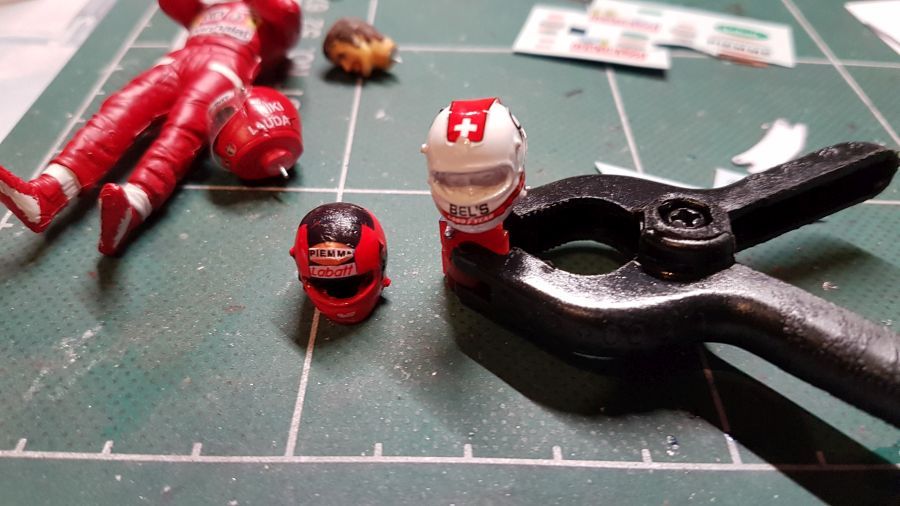 Na nog wat verfwerk en wat spuiten van de helemen met heldere glanslak....
After some more paint work and spraying some clear gloss on the helmets....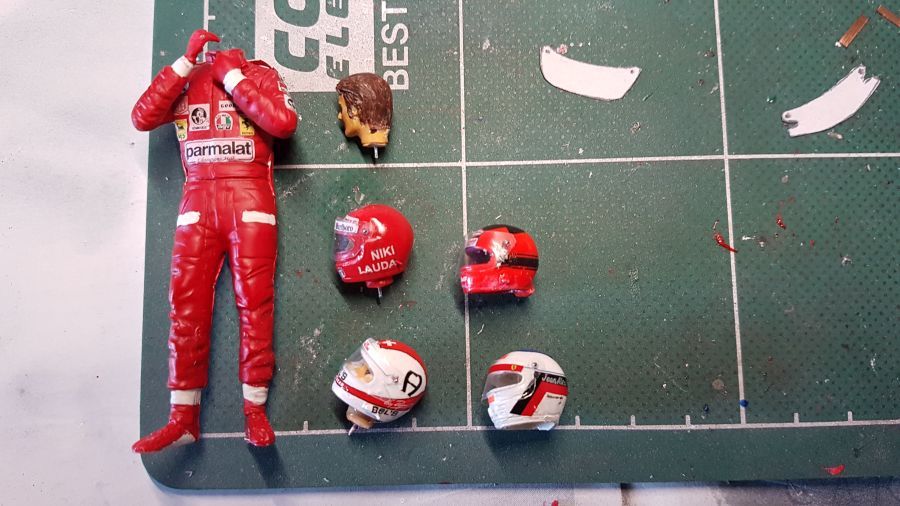 heb ik 1 figuur met meerdere hoofden en helmen... Niet allemaal correct, maar goed genoeg voor foto's van wagens.
i have 1 figure with multiple heads and helmets... Not all accurate, but good enough for photo purposes of cars.