Hier volgt de bouw van de Arrows A22 uit 2001 zoals deze is gereden door Jos Verstappen tijdens de Grand Prix van Monaco. Tijdens deze wedstrijd introduceerde Arrows een nieuwe hoge voorvleugel. Dit om meer downforce
te krijgen. Na deze wedstrijd werd de vleugel verboden. De Arrows A22 maakte gebruik van de Asiatech motor. Hieronder de foto's van de inhoud van de kit. Het betreft een kit van Wolf Kits (kit nr GP 20061).
Below the buold of the Arrows A22 from 2001 as driven by Jos Verstappen during the Grand Prix of Monaco. During this race Arrows inroduced a new high wing. This to get more downforce. After
the race this wing was banned. The Arrows A22 used the Asiatech engine. Below the pictures of the content of the kit. It is a kit from Wolf Kits (kit no GP 20061).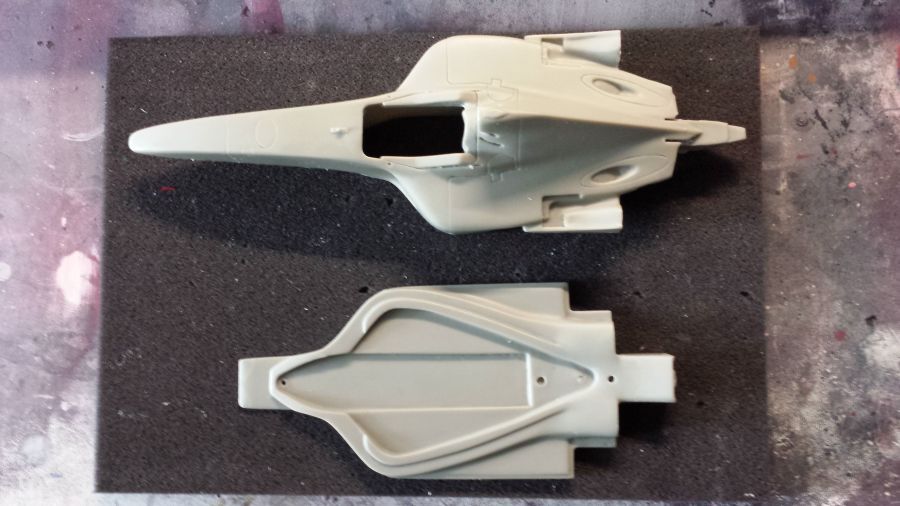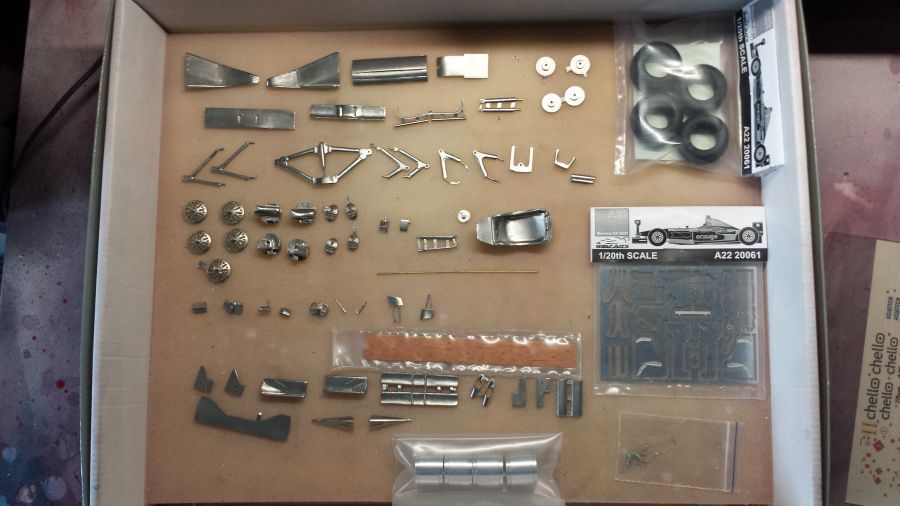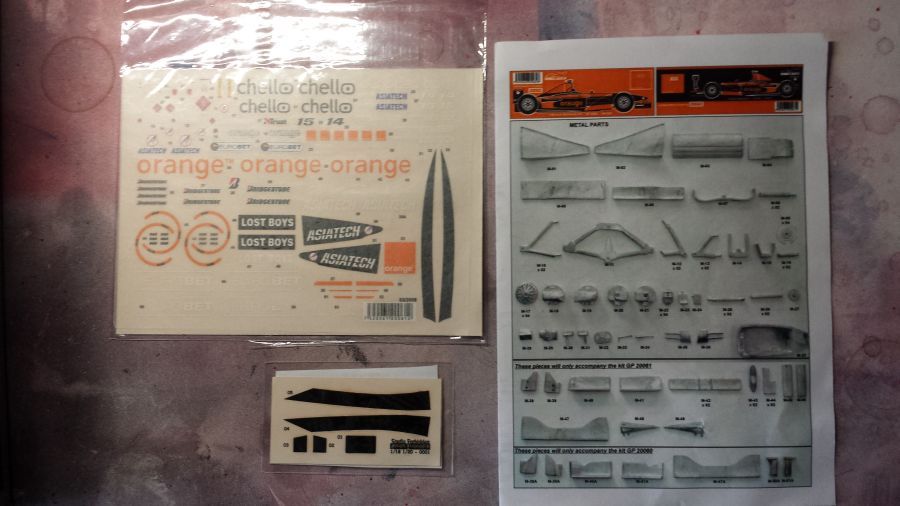 Eerst het giethars wassen, bijwerken, schuren en de paneellijnen dieper maken.
First washing the resin, cut it, sand it and scribing the panel lines.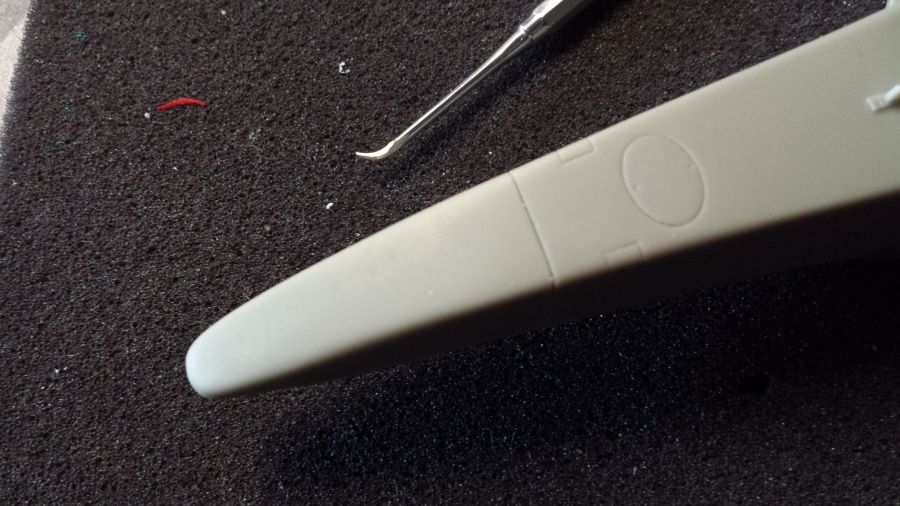 Daarna alle metalen onderdelen voorbewerken.
Next is getting all metal parts ready.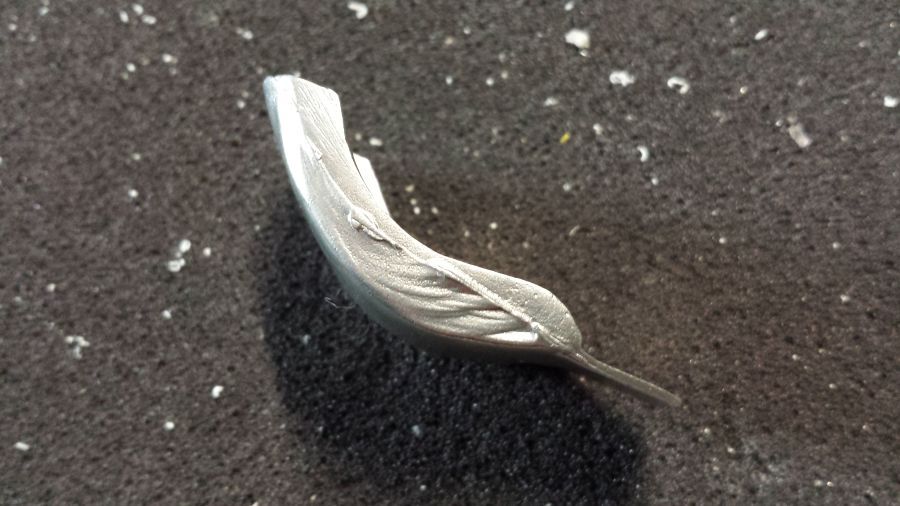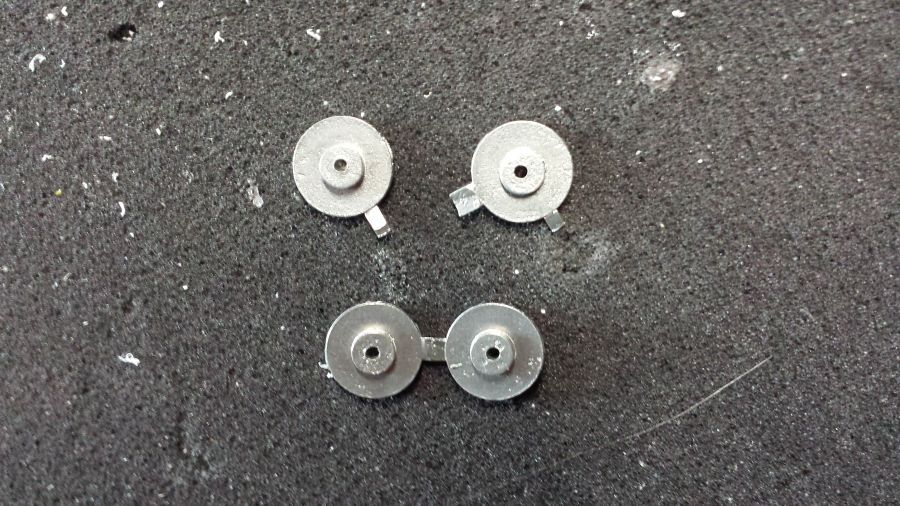 De eerste onderdelen worden pasklaar gemaakt.
The first parts are being prepared to fit.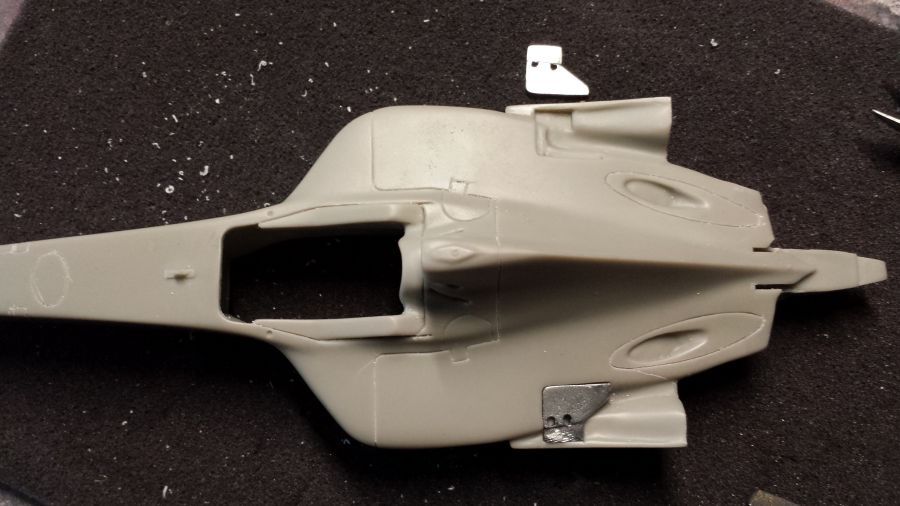 Een paar onderdelen zitten in de grondverf. Na het boren van de alle gaatjes ga ik dit spuiten met Zero Paints ZP-1217 Orange Arrows A21.
A few parts have been sprayed with primer. After drilling the holes, i will spray this with Zero Paints ZP-1217 Orange Arrows A21.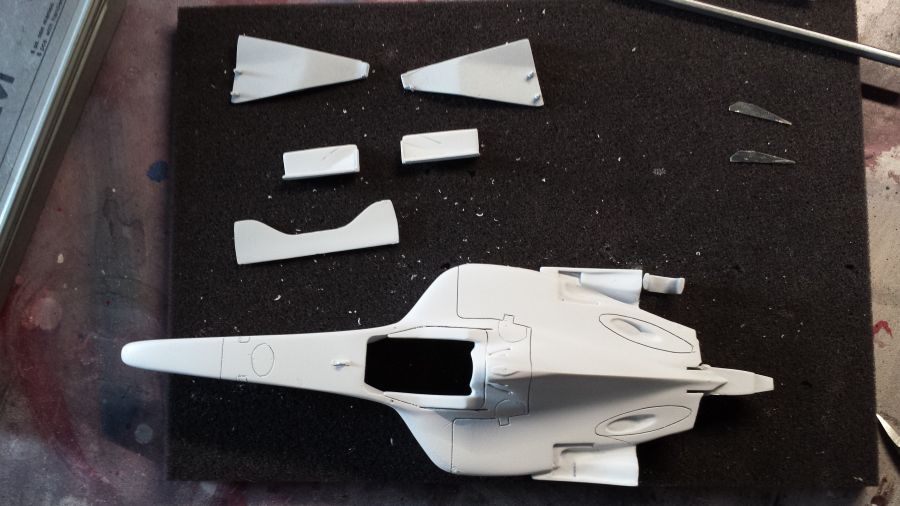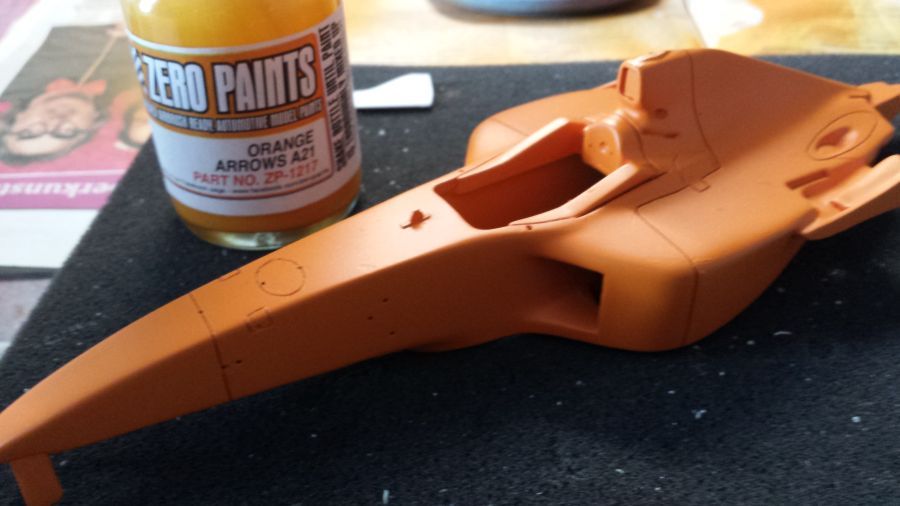 En de blanke lak.
And the clear coat.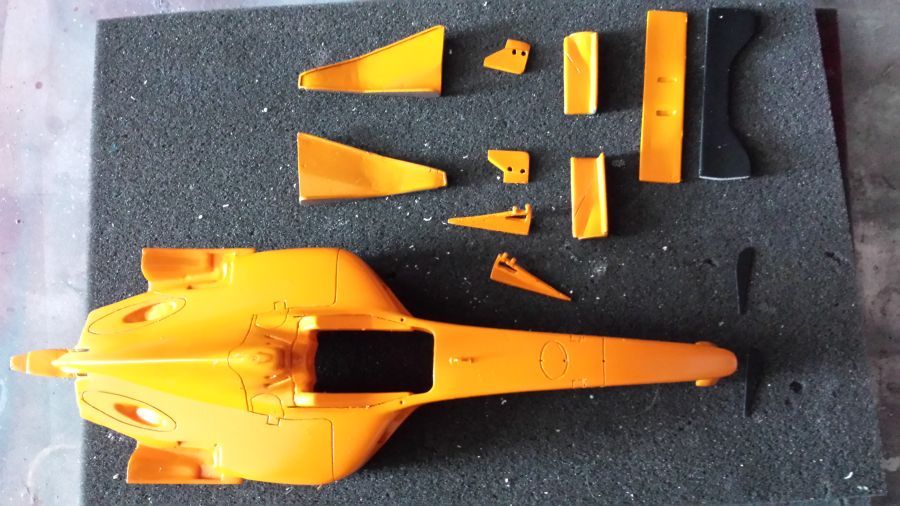 Ik heb altijd pech met het maskeren van kleuren en vervolgens andere kleuren aanbrengen. De maskeertape van Tamiya neemt verf mee bij het verwijderen enz. Daarom ga ik een andere aanpak proberen om de zwarte vlakken te maken. Ik heb een stuk wit decalpapier zwart gespoten met Tamiya TS-14.
I always have problems when masking surfaces to create different colors. The masking tape from Tamiya sticks and takes paint off. That's why i will try a different approach to create the black surfaces. I painted a piece of white decal paper with Tamiya TS-14.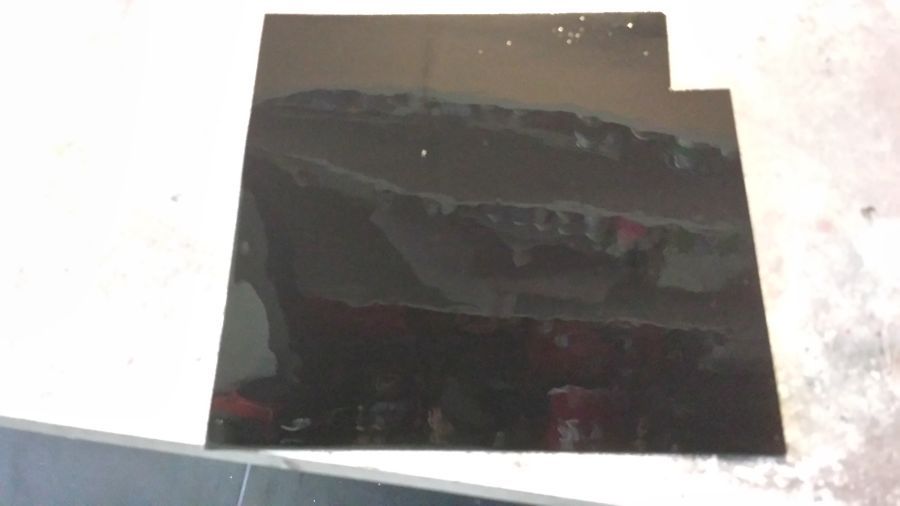 En dan templates maken en uitknippen.
Next is creating templates and cut them out.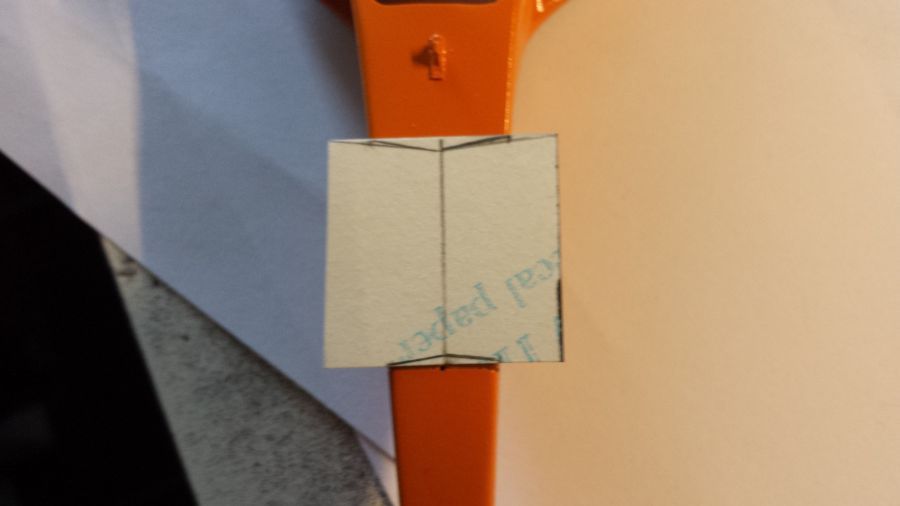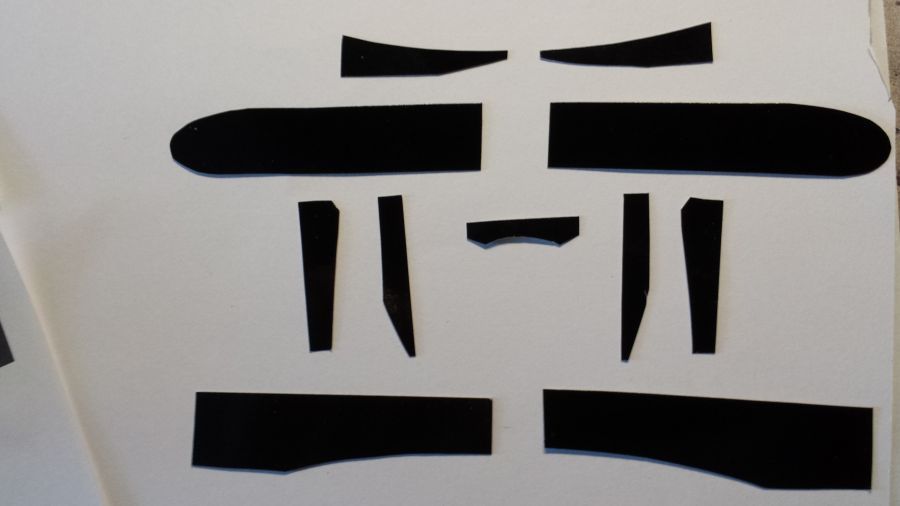 Moeilijk karwei.
Tough job.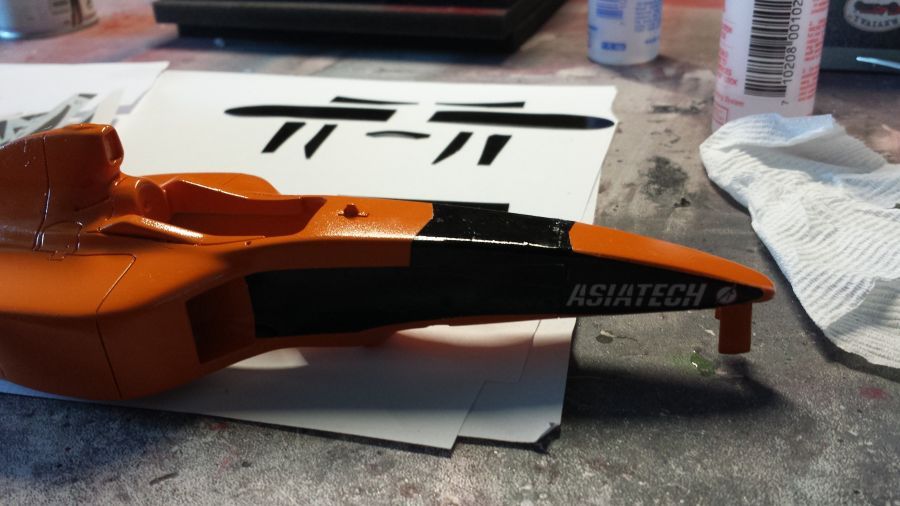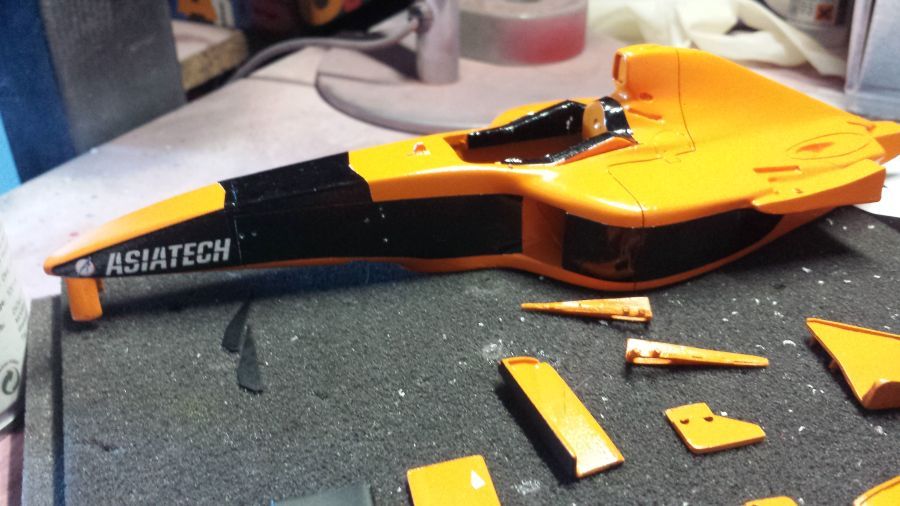 Zoals ik al had voorspeld. Deze zal ik vervangen / repareren.
Like i predicted. I will replace / repair these.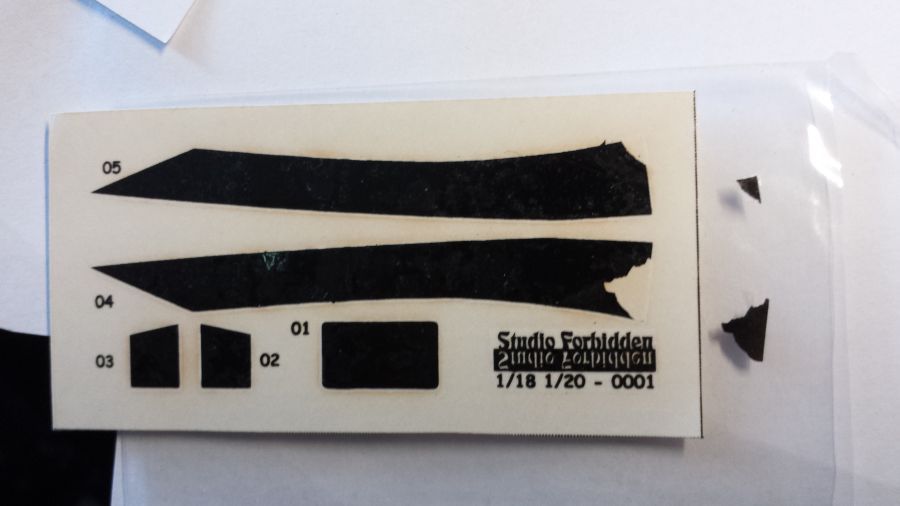 Het zwarte zit er op.
The blacks are on.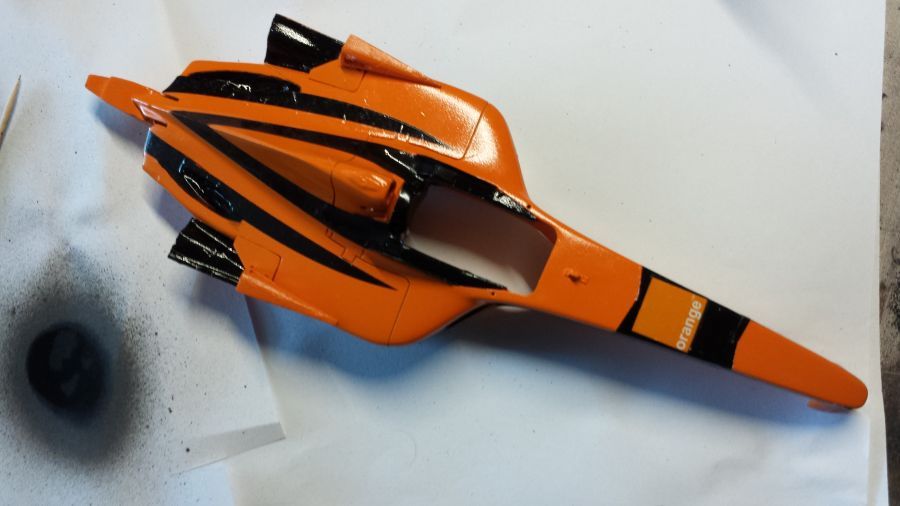 Meer decals zijn geplaats. Er zitten geen Red Bull decals in de kit. Ook kan ik niets vinden als 'aftermarket'. 
More decals have been applied. There are no Red Bull decals in the kit. Also i can't find any on the aftermarket.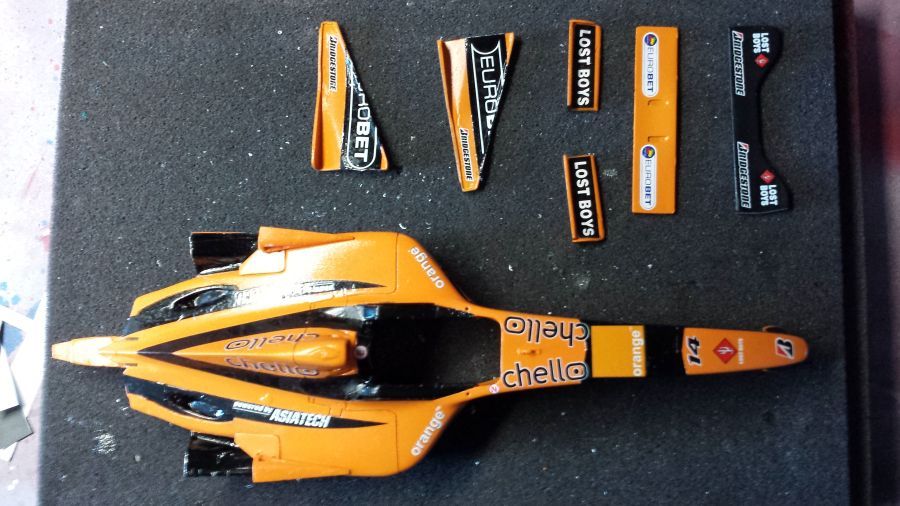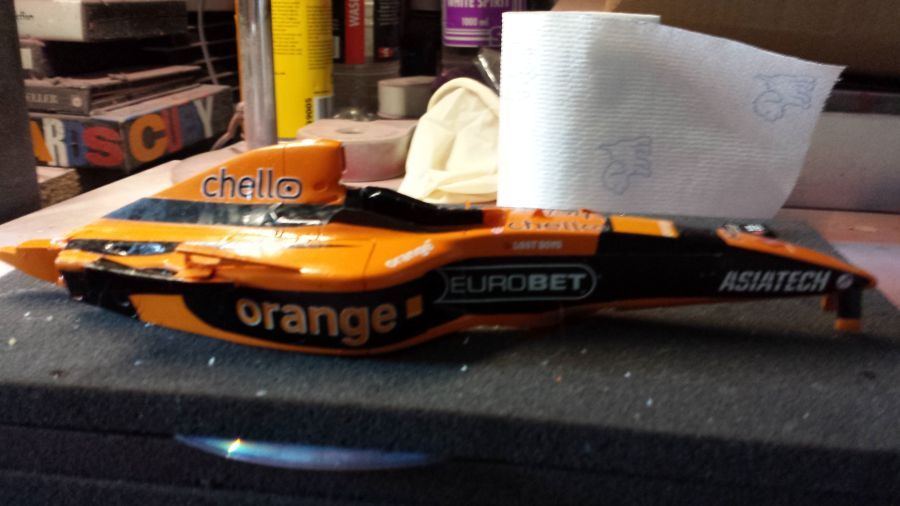 Daarna gaat alles in de heldere lak. Intussen maak ik de velgen en de bodemplaat klaar. Zwart spuiten, decals
aanbrengen.
Next is everything sprayed with clear coat. Meanwhile i will work on the rims and the floor.
Painting black, applying decals.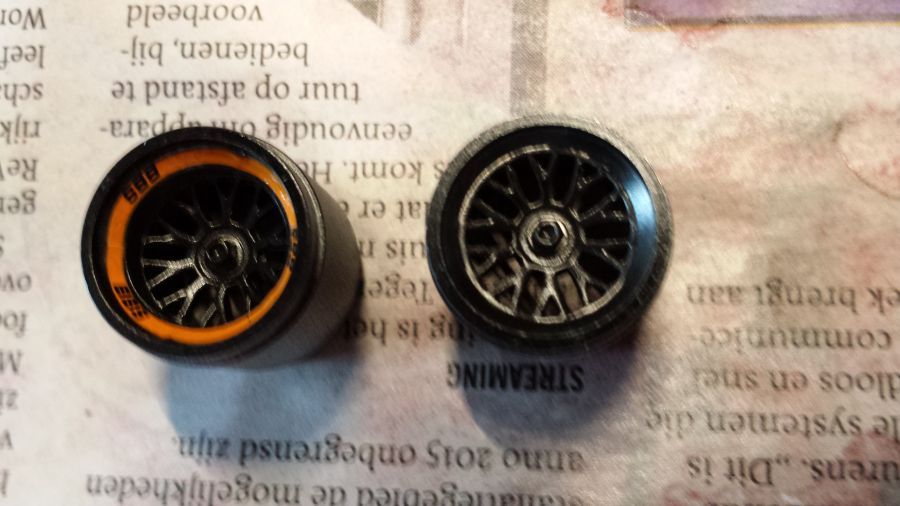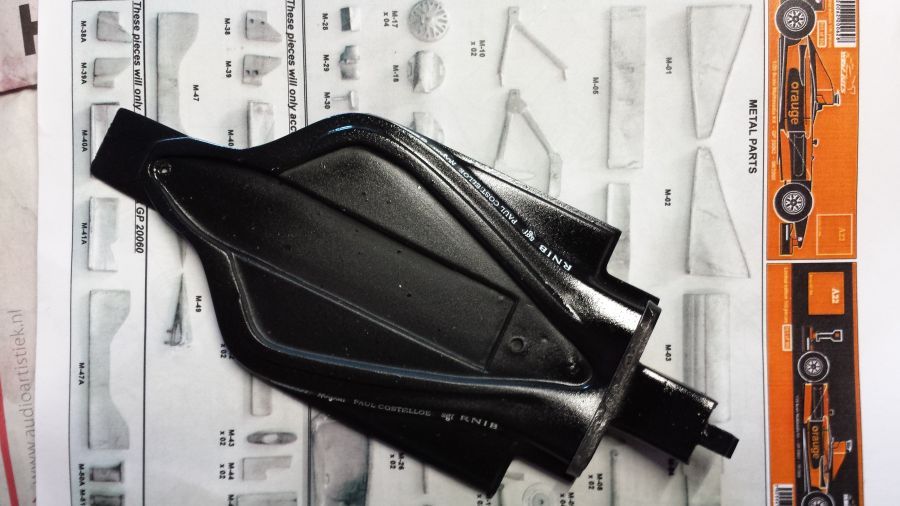 Eerste stappen aan de voorwielophanging.
First steps on the front wheel suspension.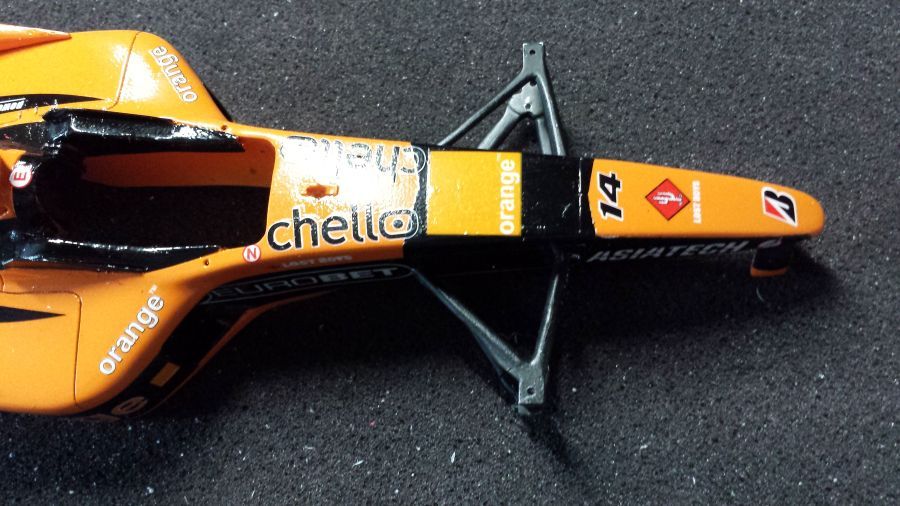 De remmen worden geverfd en in elkaar gezet.
The brakes are being painted and assembled.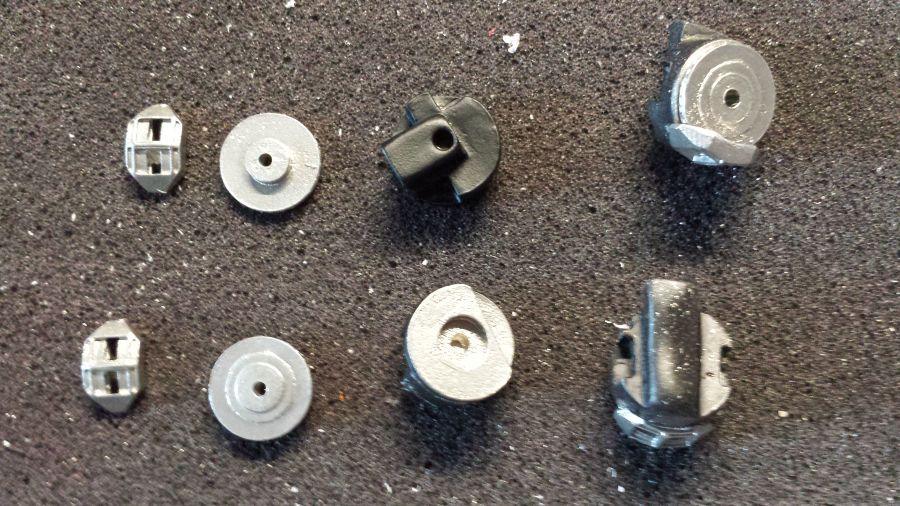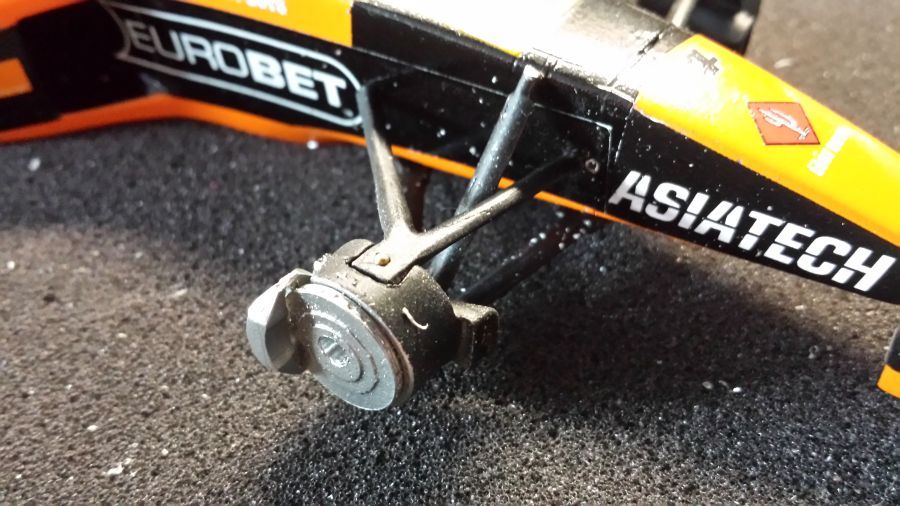 Verder met de achterwielophanging.
Continuing with the rear wheel suspension.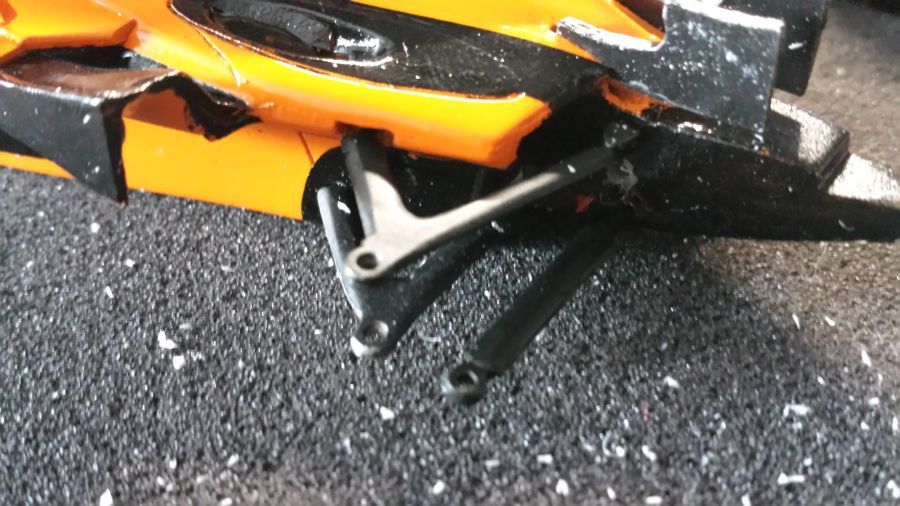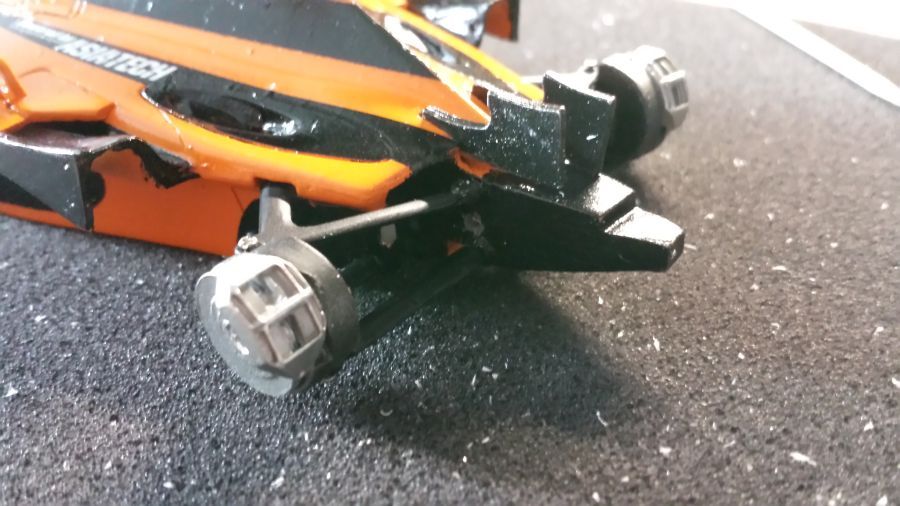 Daarna de banden op de velgen plaatsen en opruwen.
After this i have put the tires to the rims and will 'roughen' them a bit.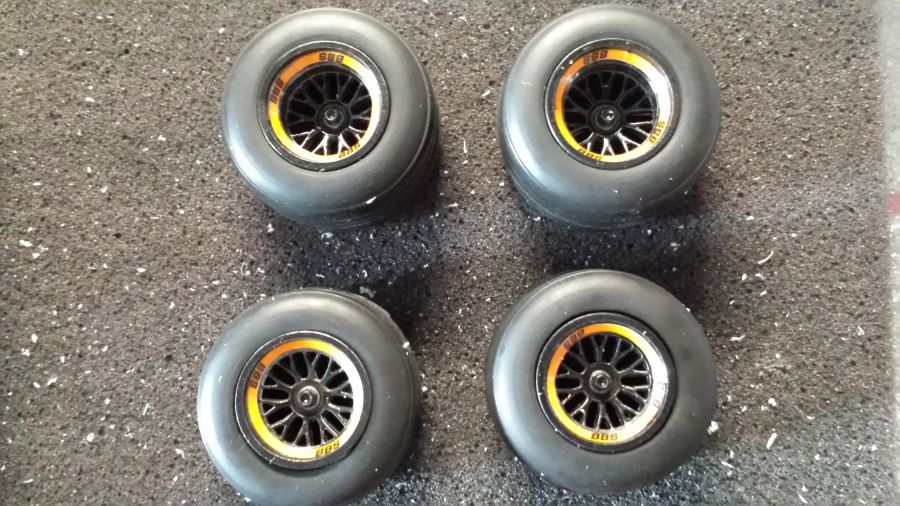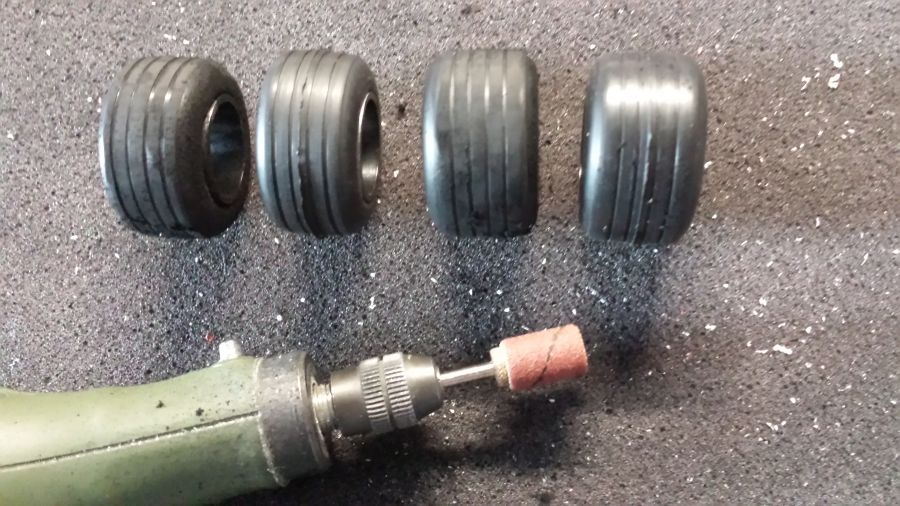 De stoel klaarmaken met de gordels.
Getting the seat ready with the belts.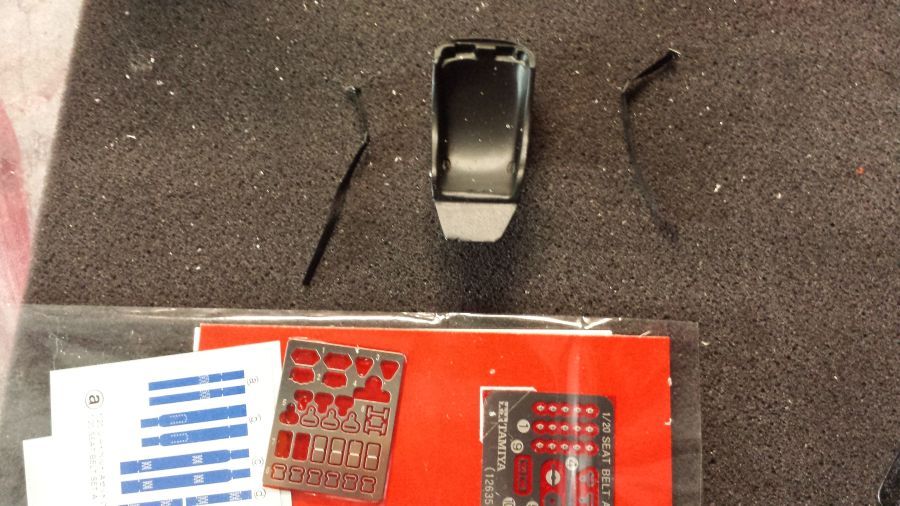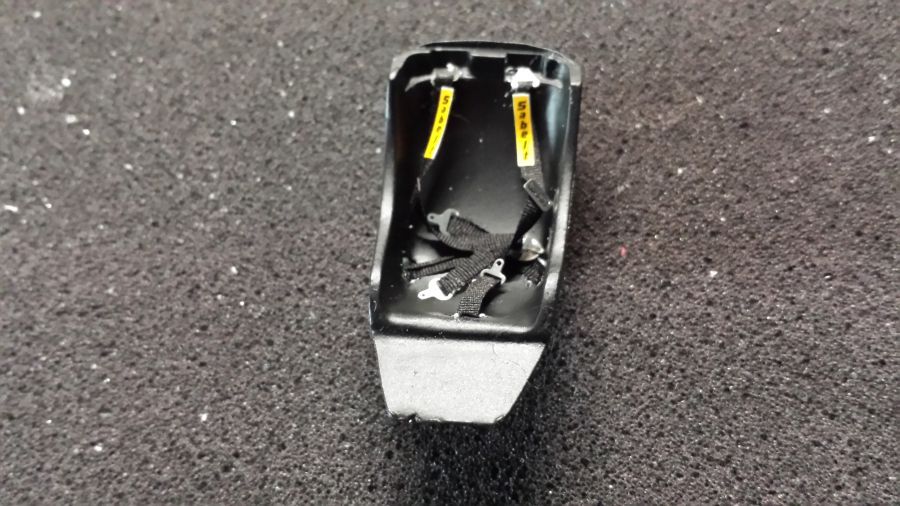 Nadat het stoeltje is geplaatst wordt de bodemplaat bevestigd, de diffuser afgemaakt en de houten plank geplaatst.
After the seat has been put into place, the under tray will be mounted, the diffuser finished and the wooden plank attached.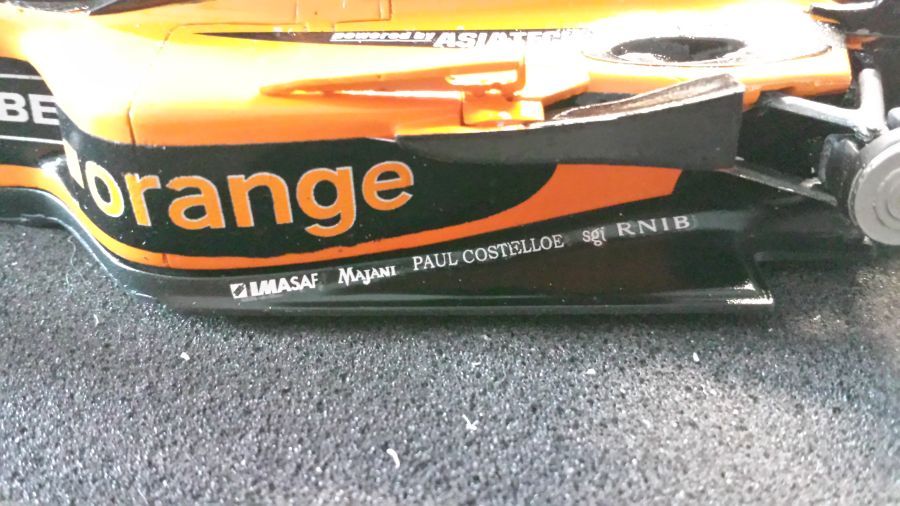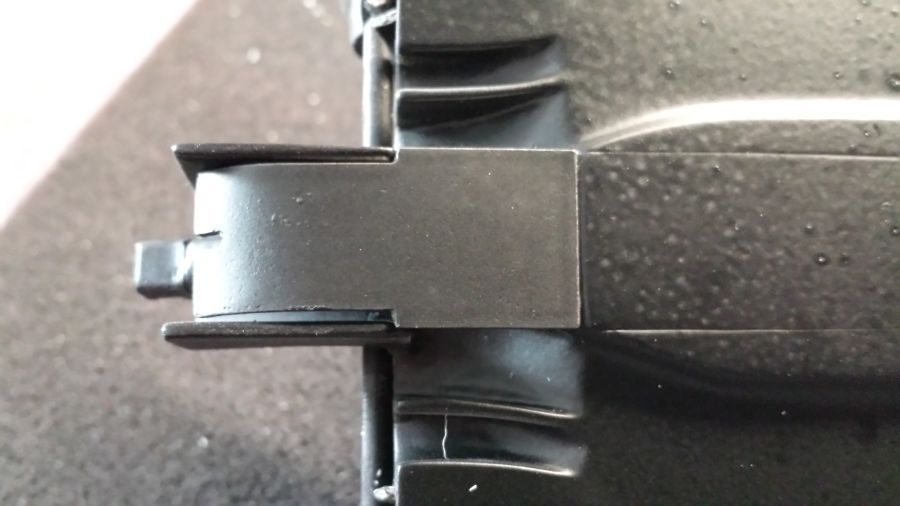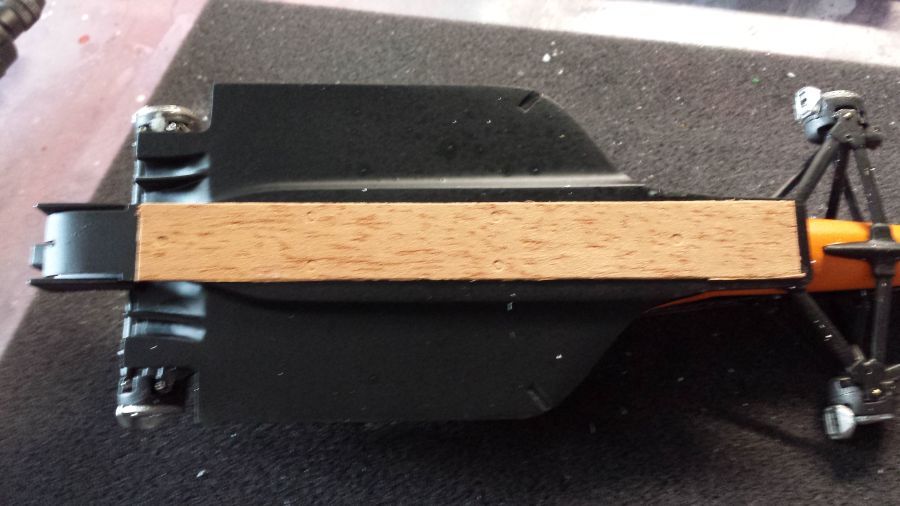 Een groot deel van de voorvleugel zit in elkaar.
A major parts of the front wing has been combined.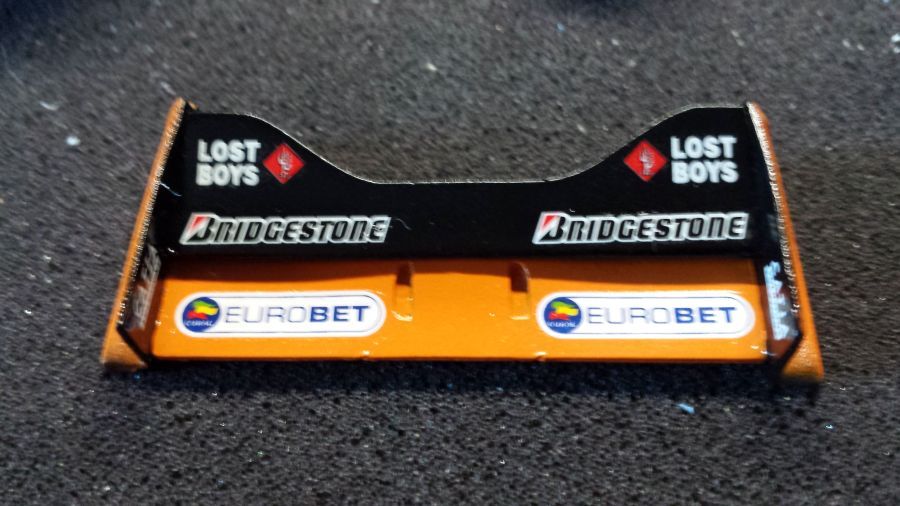 Hetzelfde voor de achtervleugel.
The same goes for the rear wing.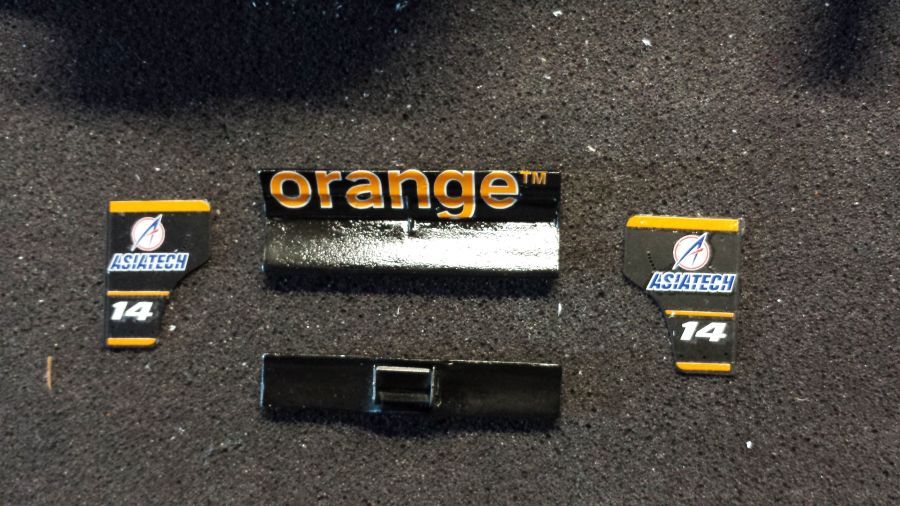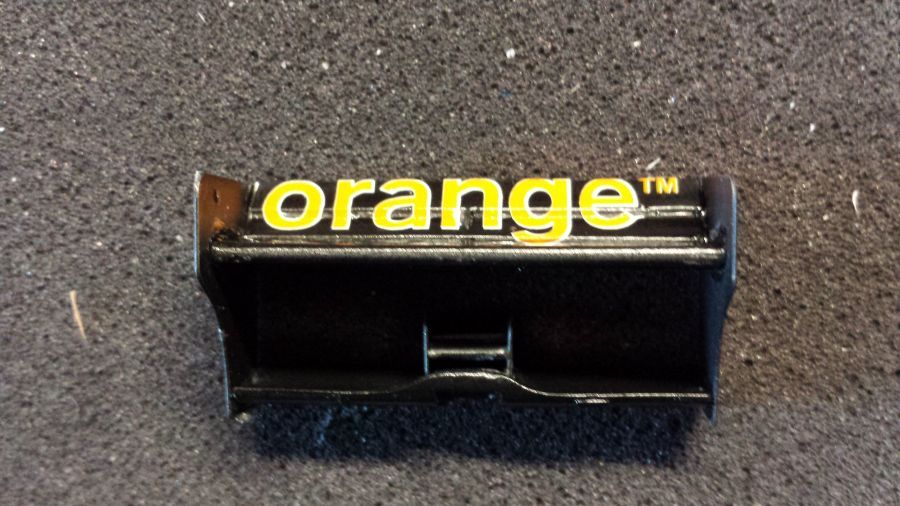 Een paar kleine onderdelen worden geplaatst, spiegels, camera, flaps enz. 
A couple of small parts are attached, mirrors, camera, flaps etc.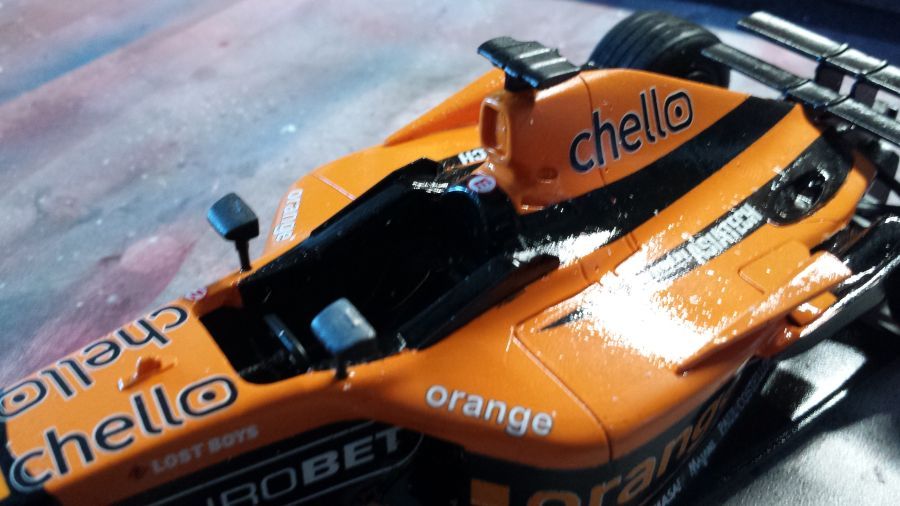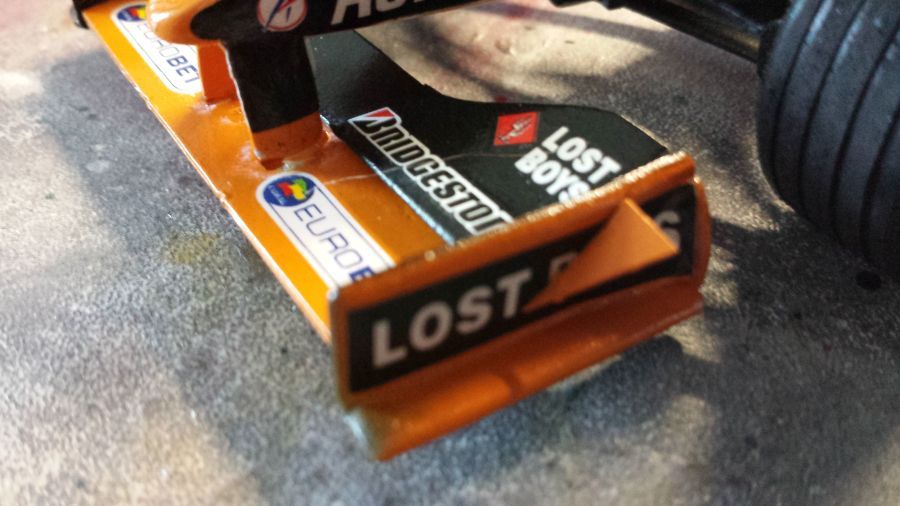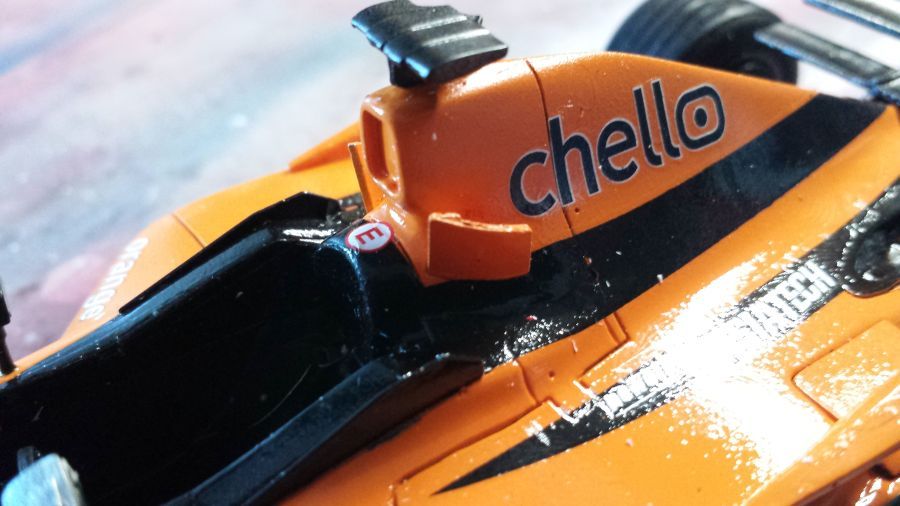 Daarna de extra voorvleugel. Een lastig ding. Veel passen. En de velgen.
Next the extra front wing. Tough job, A lot of test fitting. And the rims.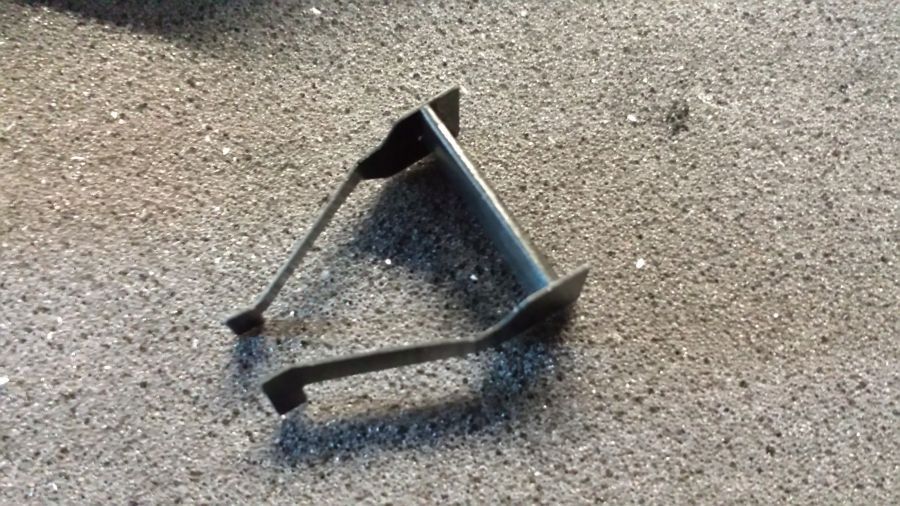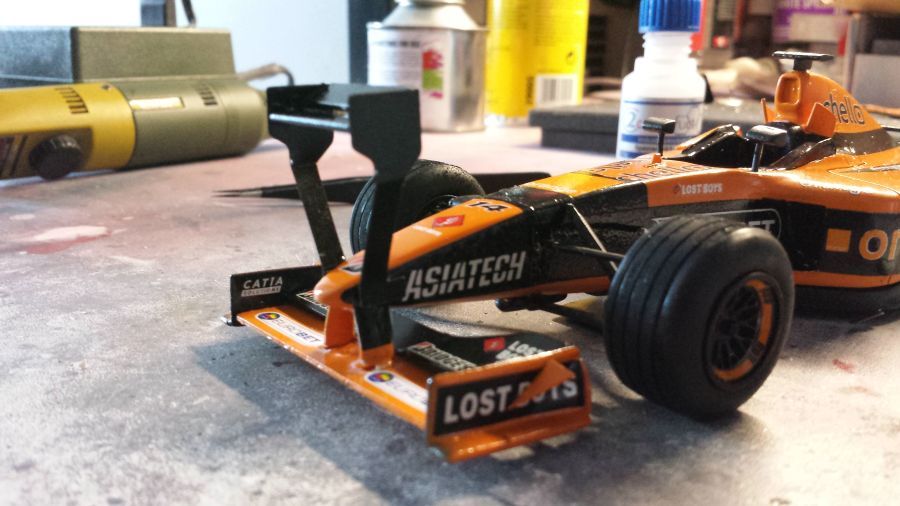 Montage van de achtervleugel en de extra vleugels.
Mounting the rear wing and the extra wings.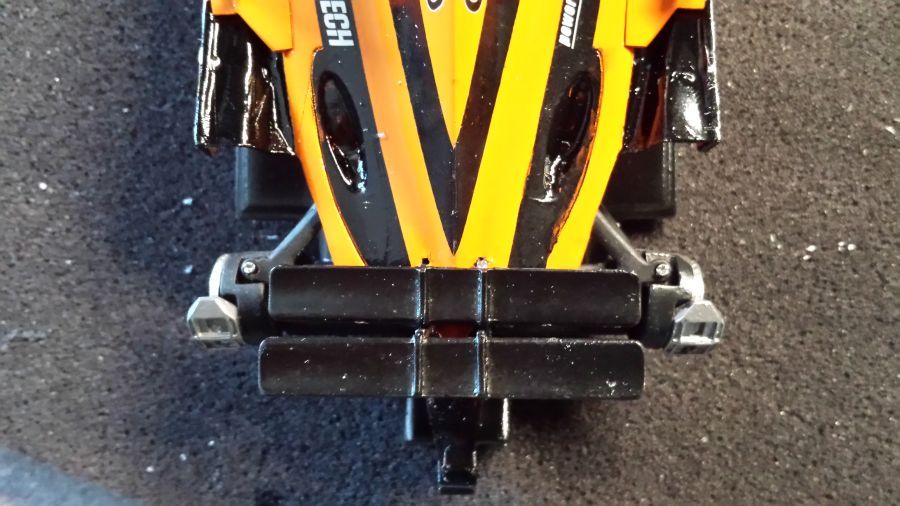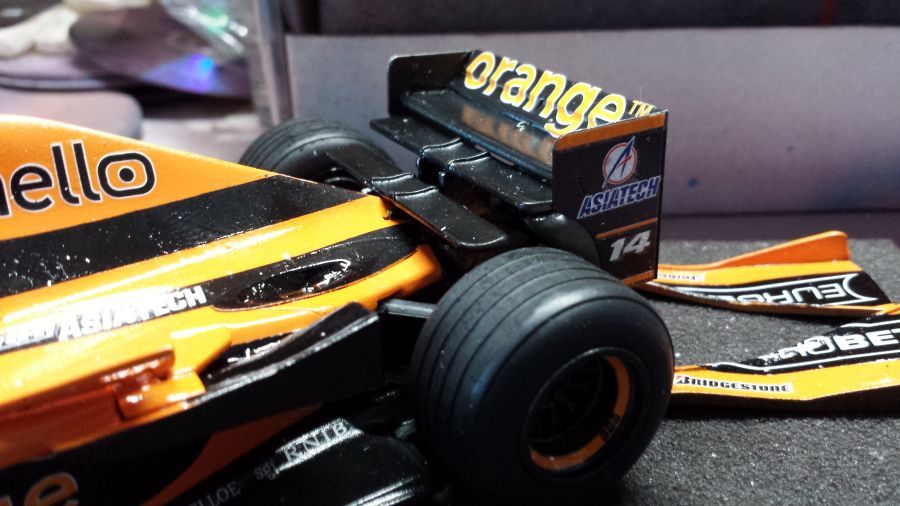 Het plaatsen van de barge boards is een nauwkeurig karwei.
The attachment of the barge boards need some care.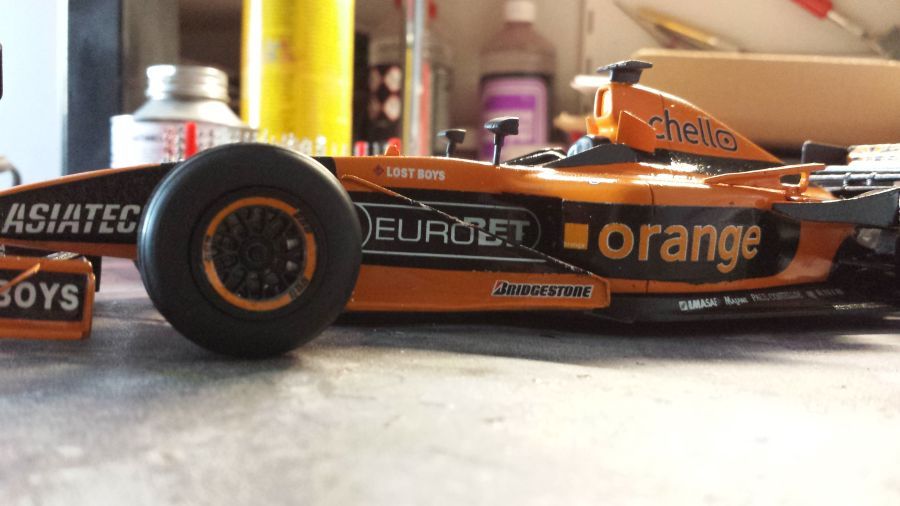 De antennes.
The antennas.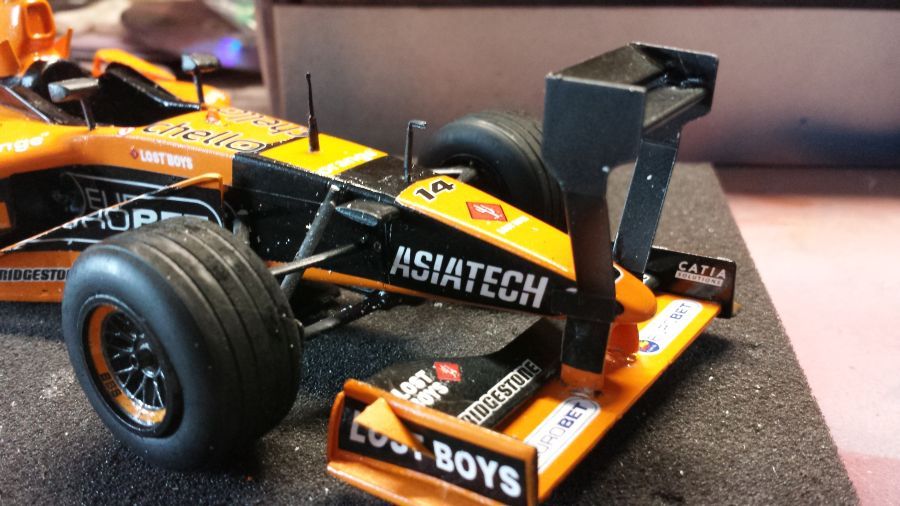 Nog wat kleine decals op de spiegels en de hoofdbescherming
Some small decals to the mirrors and the head rest.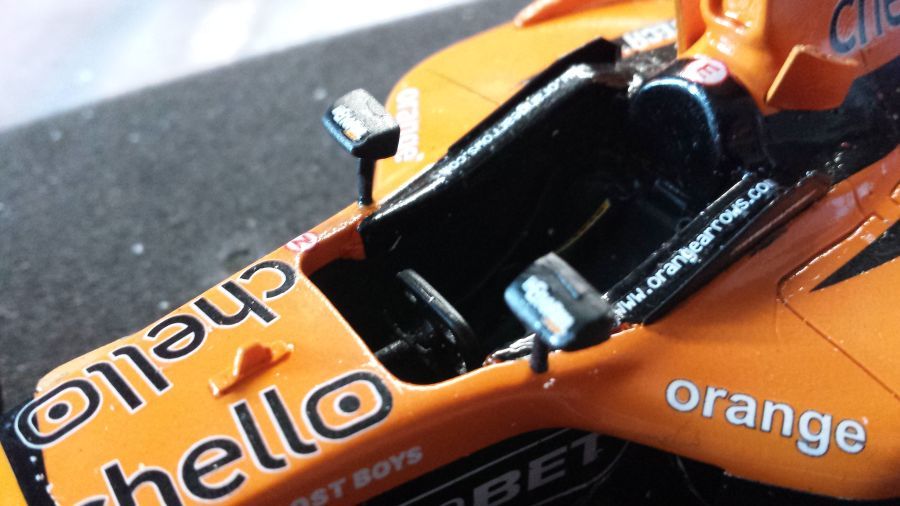 Helaas zitten er geen Red Bull decals bij de kit. Op het web heb ik de juiste logo's gevonden met een zwarte achtergrond. Deze ga ik herschalen en afdrukken op wit decalpapier. Dat zou moeten lukken.
Unfortunately there are no Red Bull decals included with the kit. On the web i found the correct logo's with a black background. I will re-scale these and print them on white decal paper. That should do it.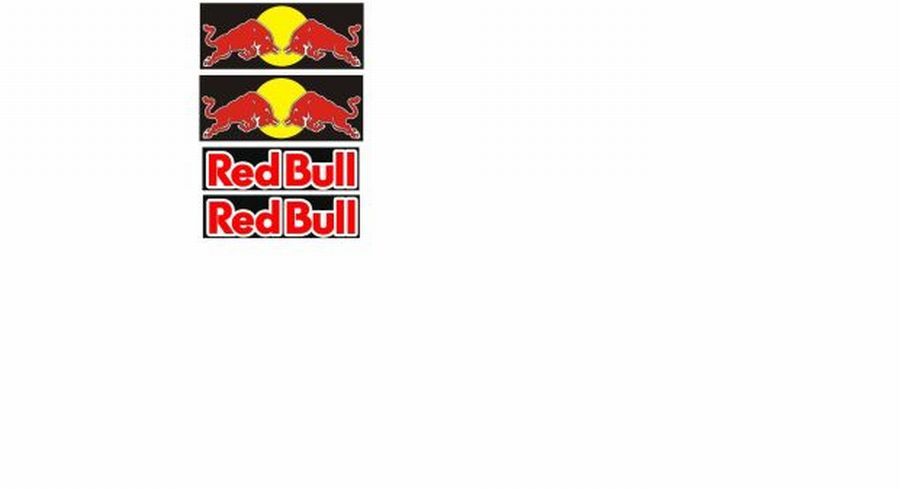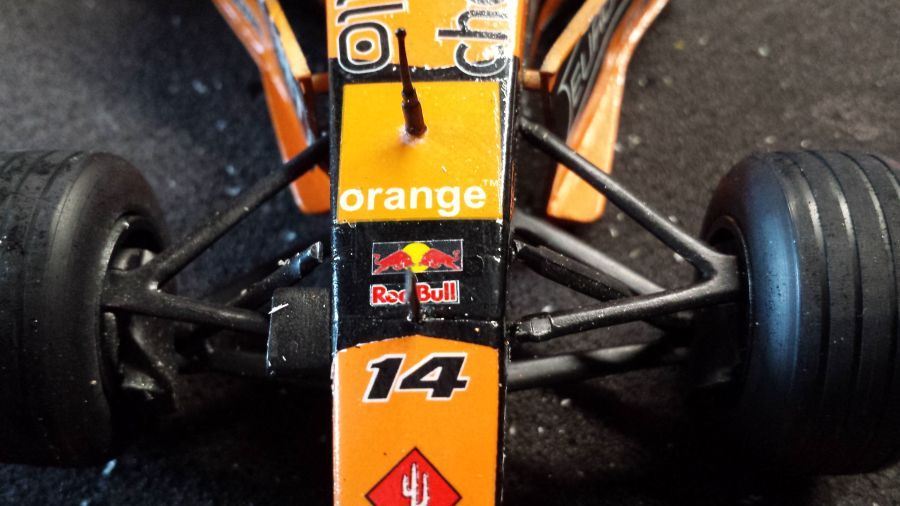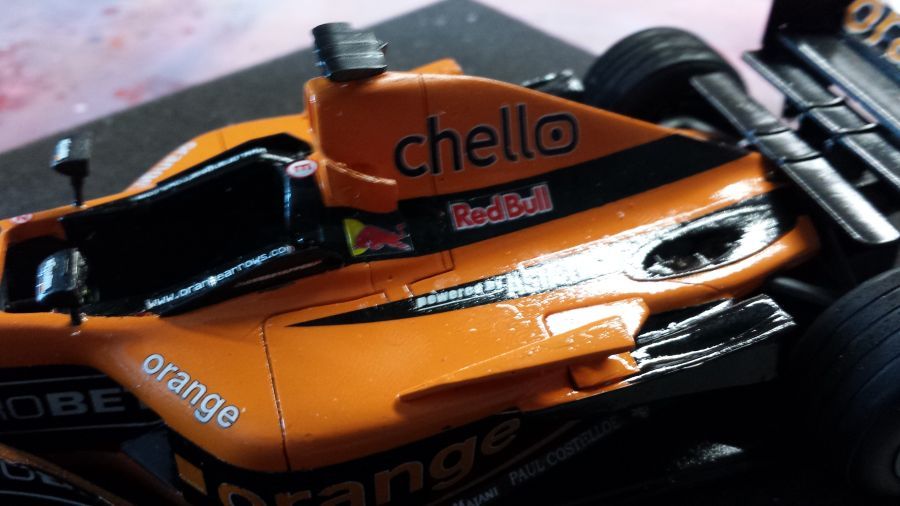 Nu zijn de uitlaten aan de beurt. Ze worden geverfd met resp. helder oranje, helder rood, helder blauw en een beetje zwart.
Next are the exhausts. they will be painted with clear orange, clear red, clear blue and some black.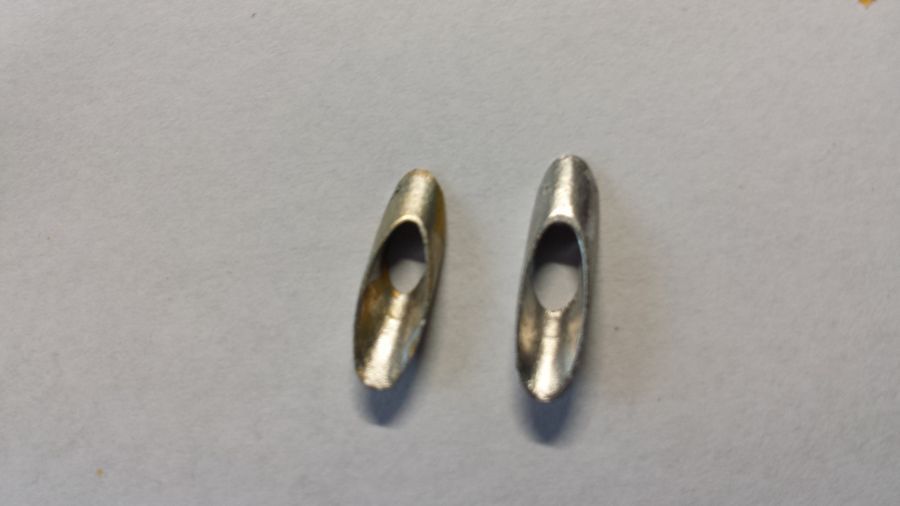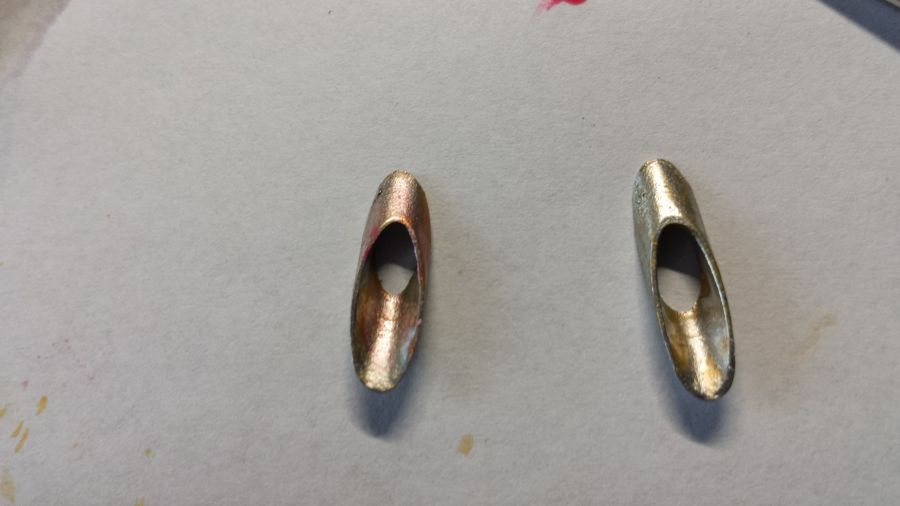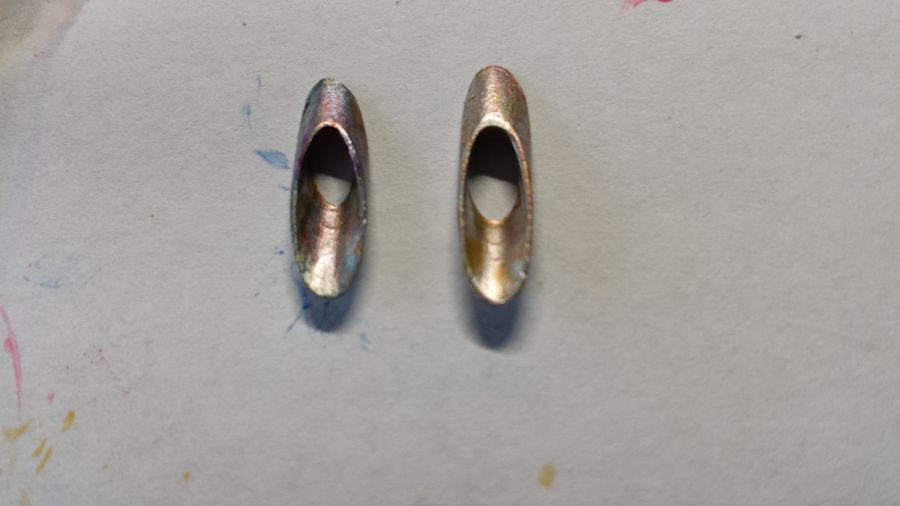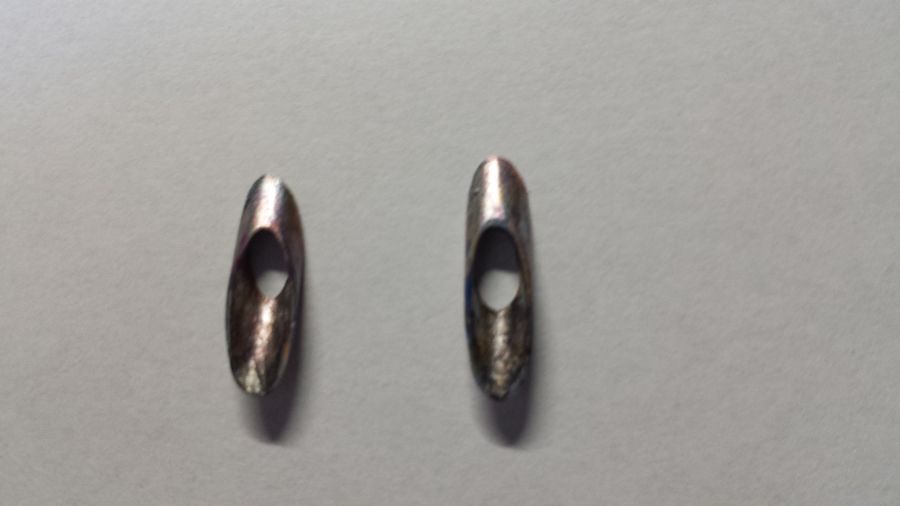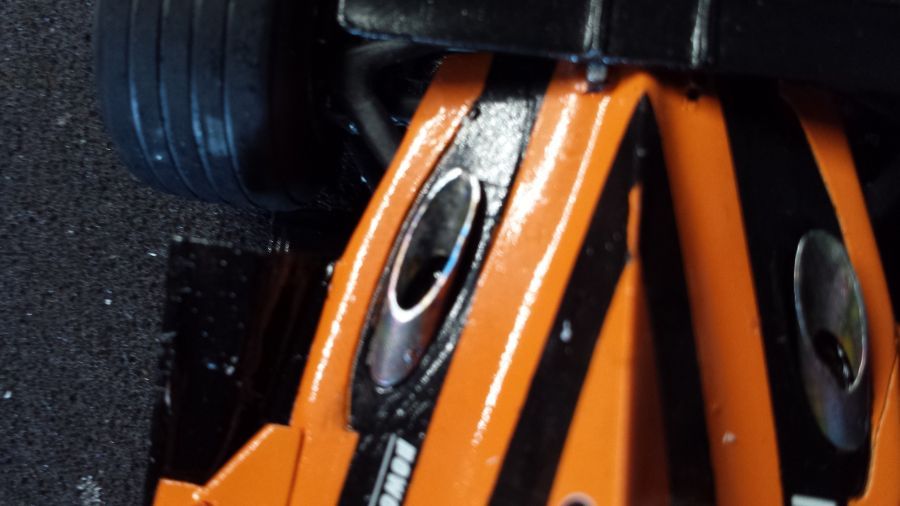 De Bridgestone decals voor de banden deugen niet. De pijlen staan allemaal dezelfde kant op. Zowel voor links als voor rechts dus. Ik zal een nieuwe set bestellen en deze later alsnog plaatsen.
The Bridgestone decals are not correct. The arrows all point to the same direction. For the left side the same as for the right side. I will order a new set and apply them later.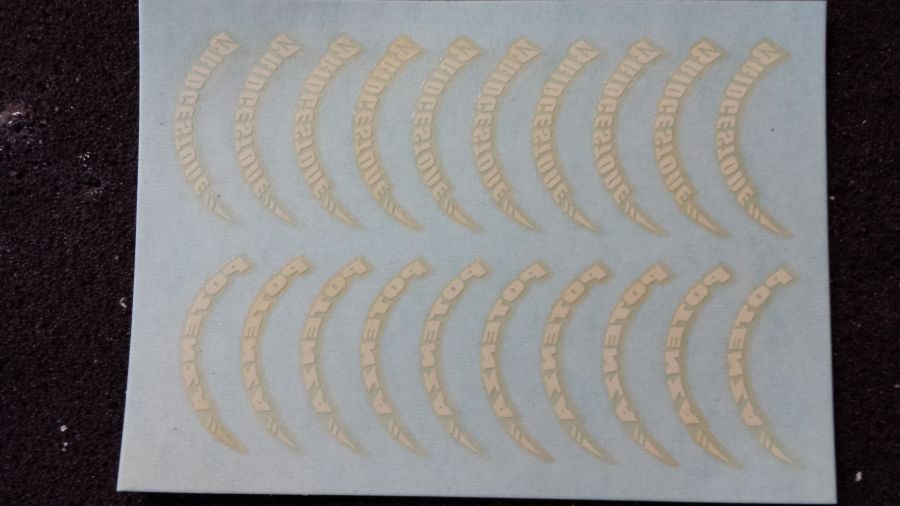 En weer een klaar, deze mooie Arrows A22.
And another one is finished, this beautiful Arrows A22.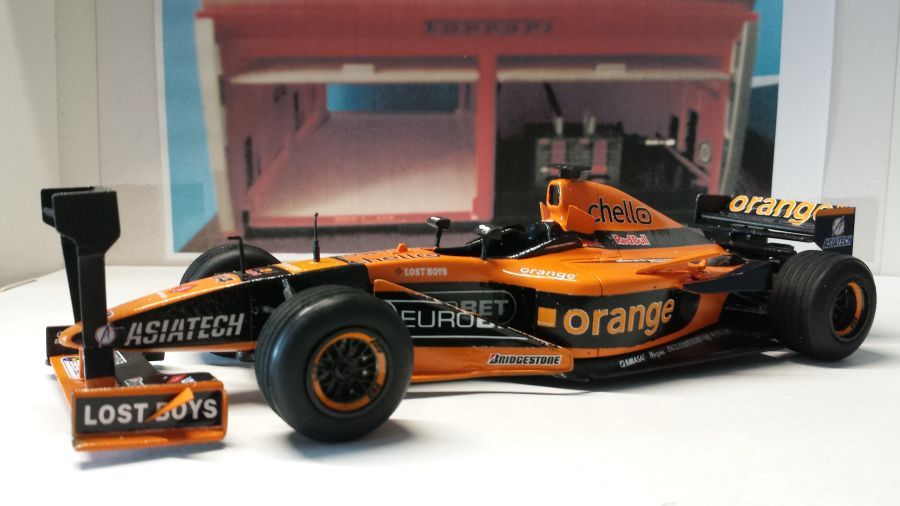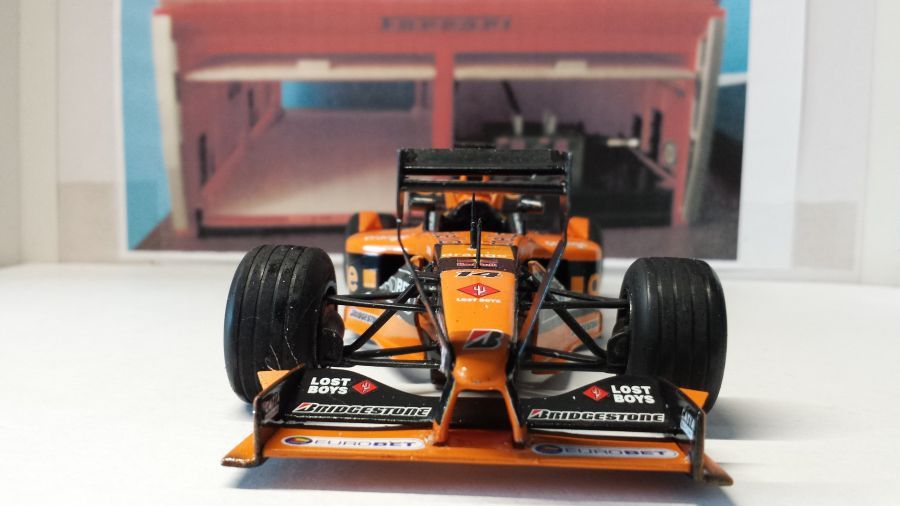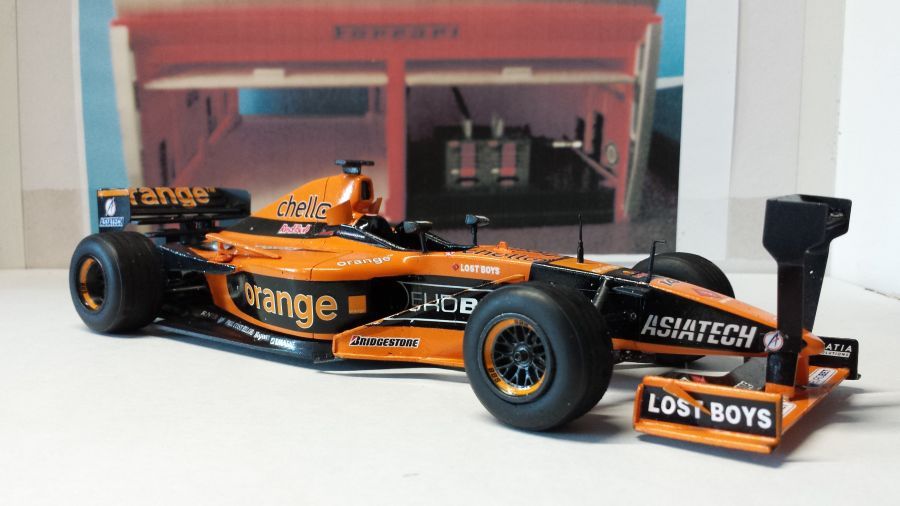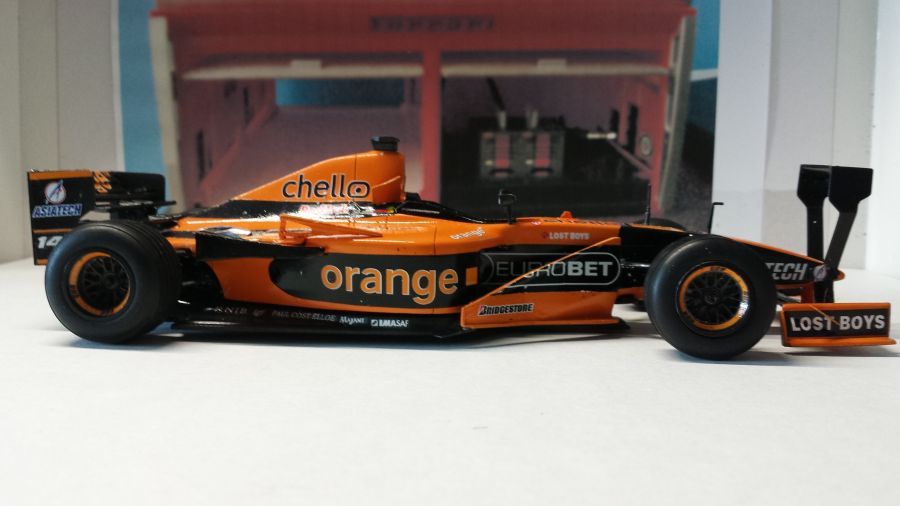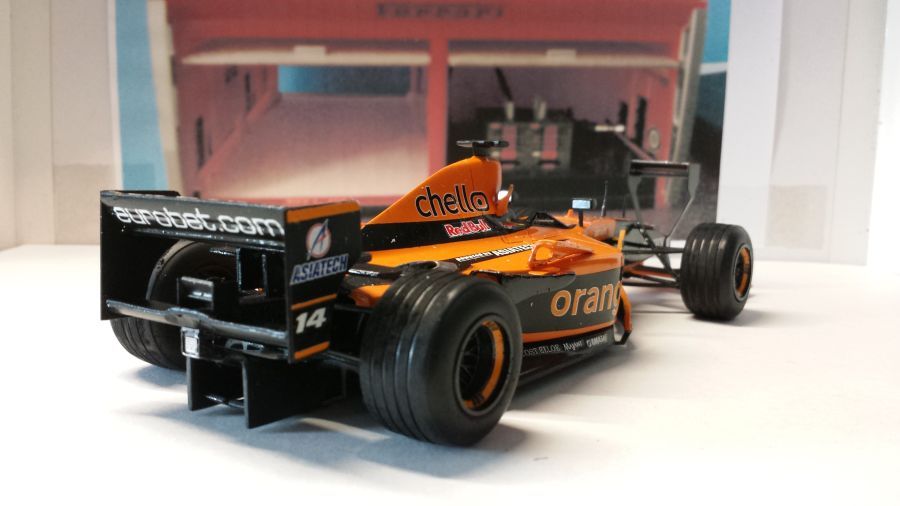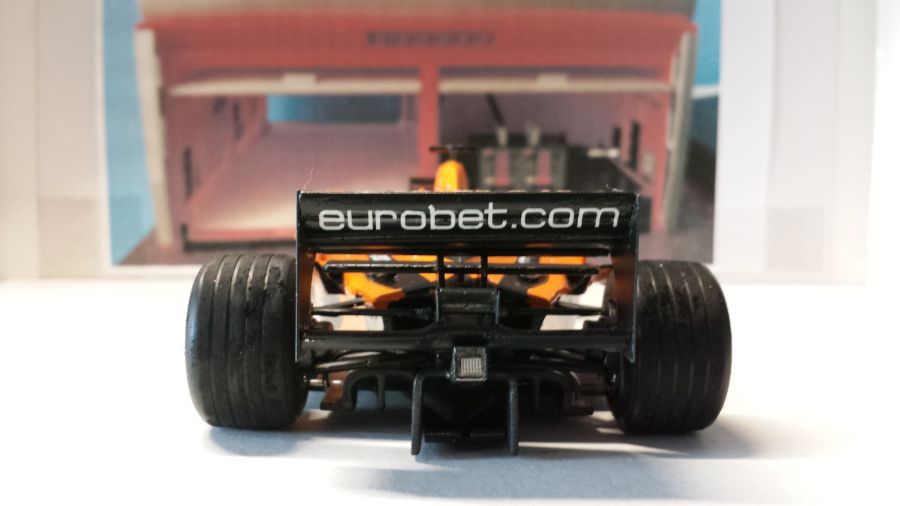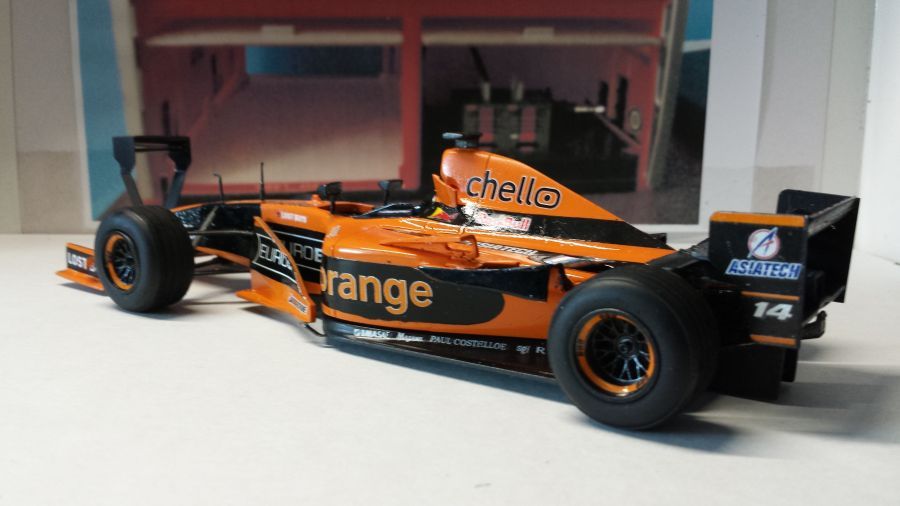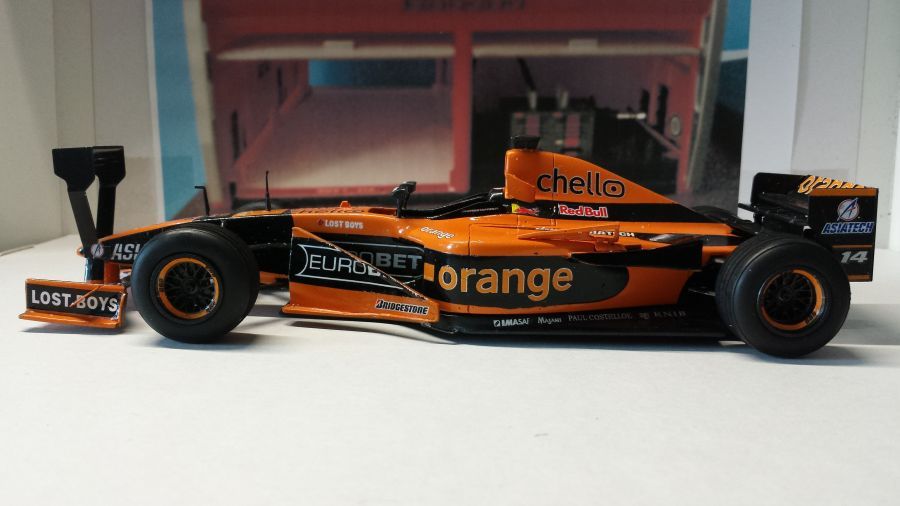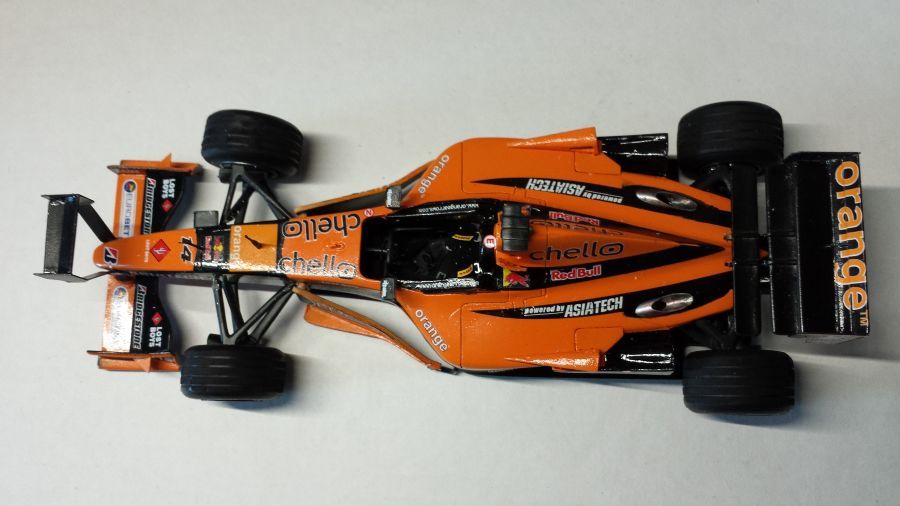 Ik vond dit in de rommeldoos. Misschien moeilijk te zien, maar de pijlen wijzen de juiste kanten op.
Found this in my scrap box. Maybe hard to see, but the arrows point the correct way.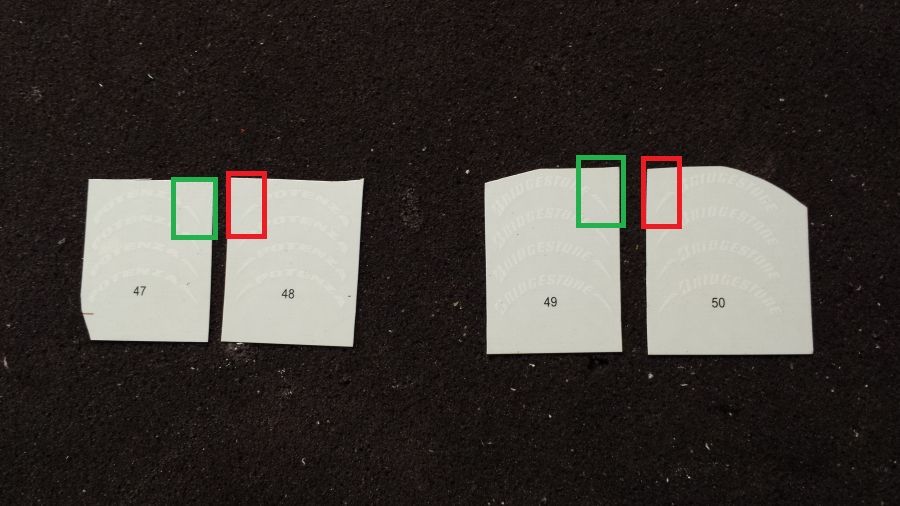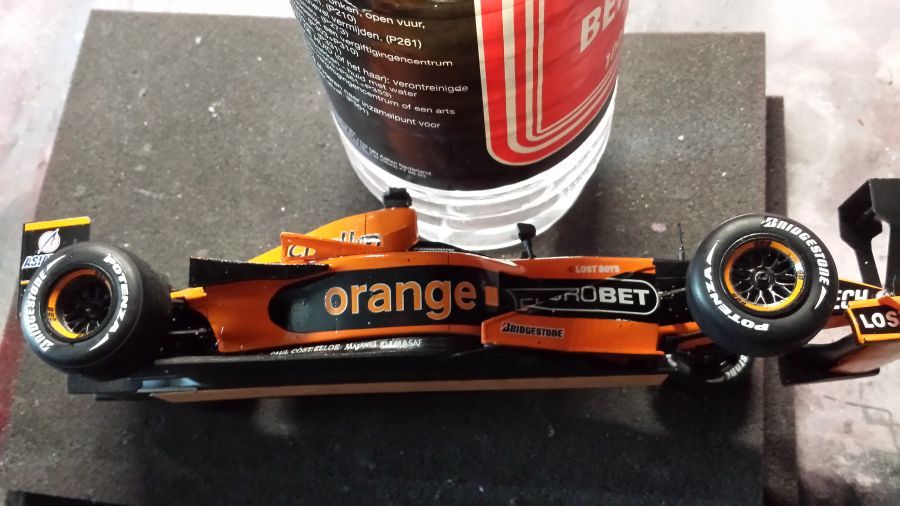 Er zijn nog wat decals van mijn bureau gevallen zonder dat ik dat zag. Ook nog maar even geplakt.
Some decals fell of my desk without me noticing. So these were applied too.