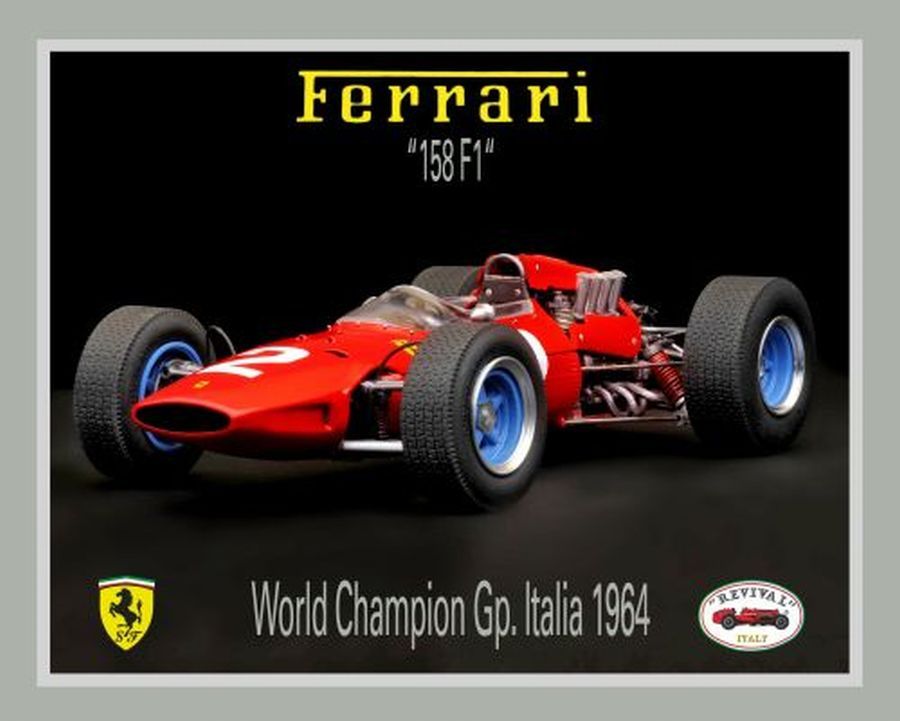 Van Revival International heb ik de Ferrari 158 uit 1965 gekocht, zoals deze werd bestuurd door John Surtees tijden de GP van Italië. Op de doos staat dat het om een auto uit 1964 gaat, maar dit is niet juist. Hoewel ik in het verleden de kwaliteit van Revival maar matig vond, moet ik zeggen dat deze kit mij enorm verrast heeft. Uiteraard moet hier en daar wat bijgevijld worden, maar over het algemeen past alles goed in elkaar. Wel vind ik het lastig om de juiste schroefjes op de juiste plek te gebruiken. De bouwtekening is hier niet altijd even duidelijk. Eerst de inhoud van de kit.
From Revival International I bought the Ferrari 158 from 1965, as driven by John Surtees during the GP of Italy. The box says it is from 1964, but that is not correct. In the past I found the quality of Revival was so-so, but I must say this kit surprised me. Of course you have to make some adjustments in some places to the white metal, but overall everything fits nicely. The manual however is not always very clear about which screws to use on which positions. First the content of the kit.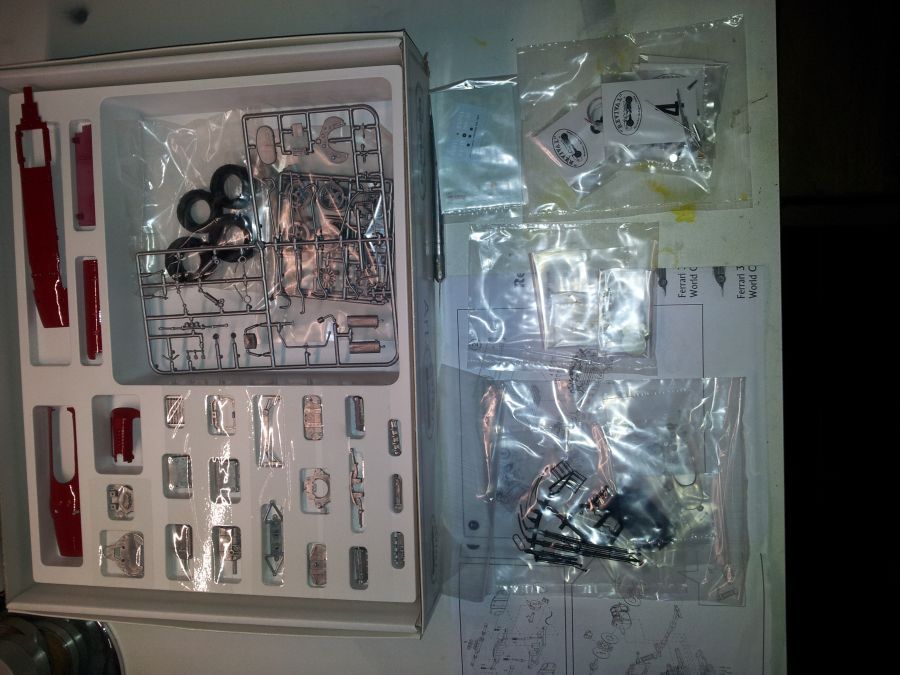 De voorwielophanging in aanbouw.
The first steps on the front suspension.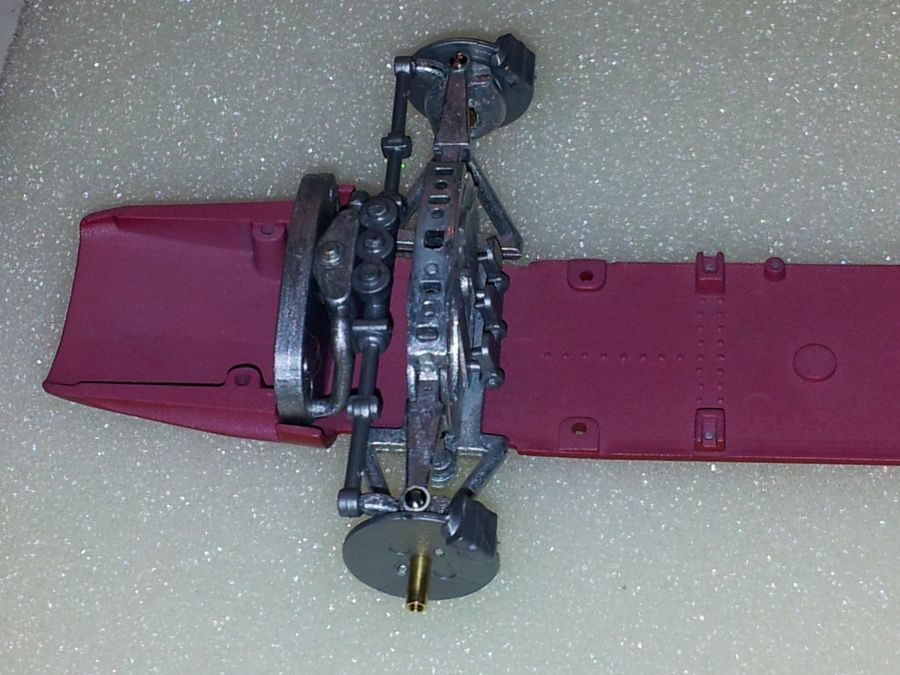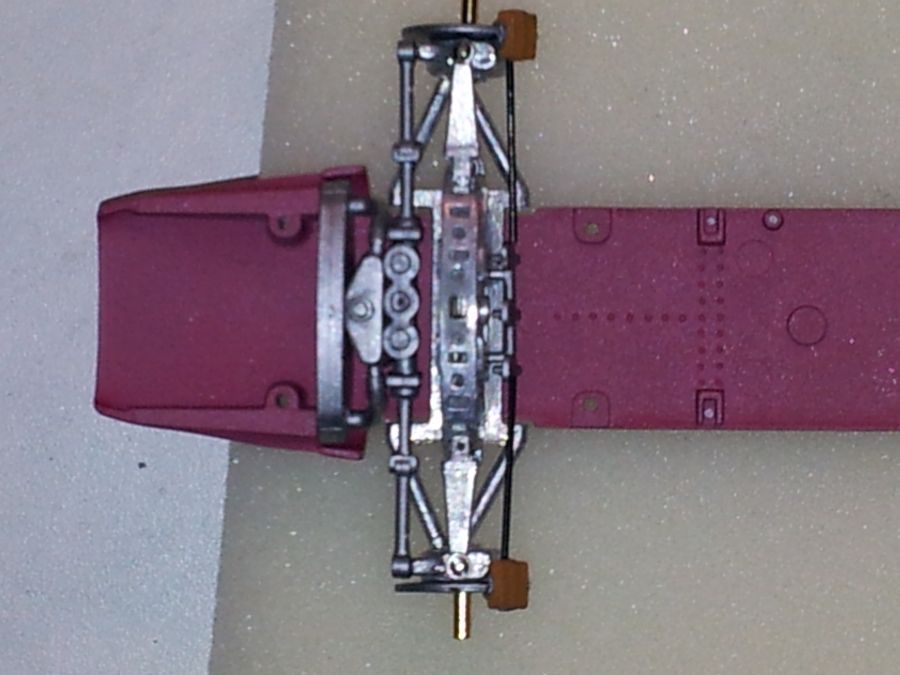 Echte riemen inde kit. Nog nooit eerder meegemaakt.
The kit contains a true belt. Never seen that before.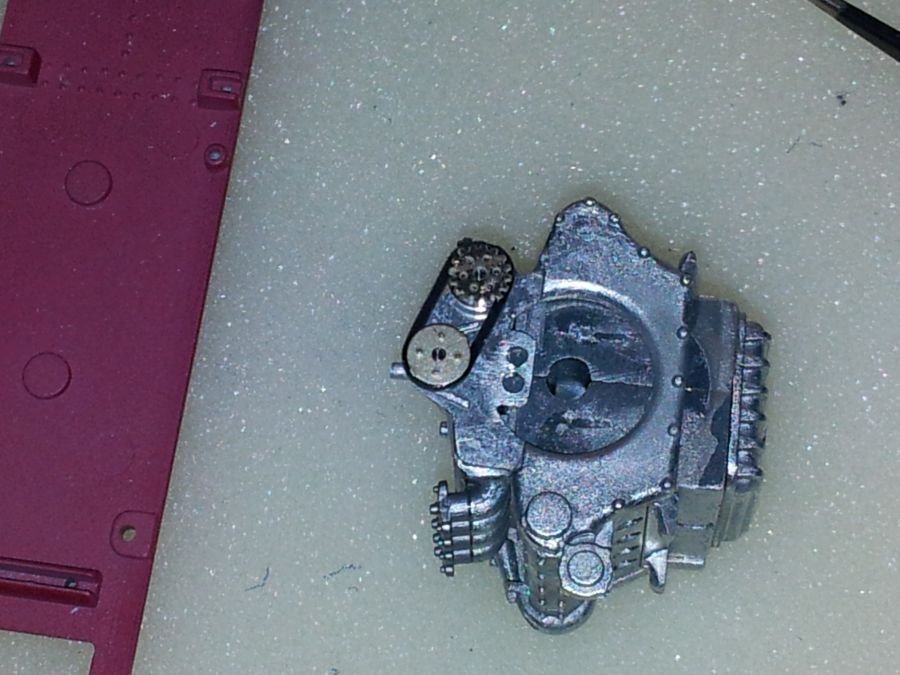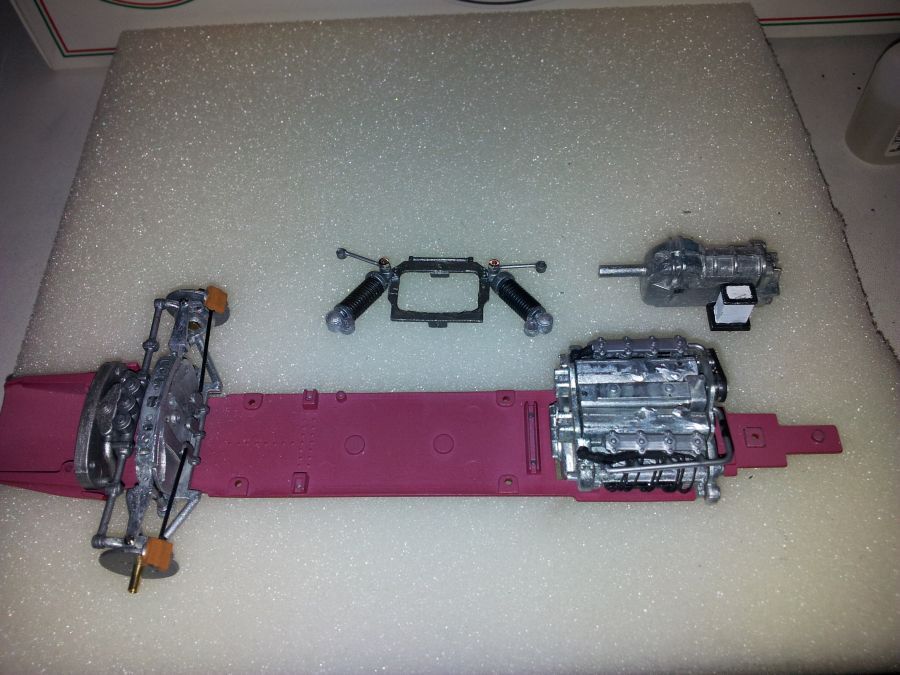 De motor, achterwielophanging en versnellingsbak worden gemonteerd.
The engine, rear suspension and gear box are mounted.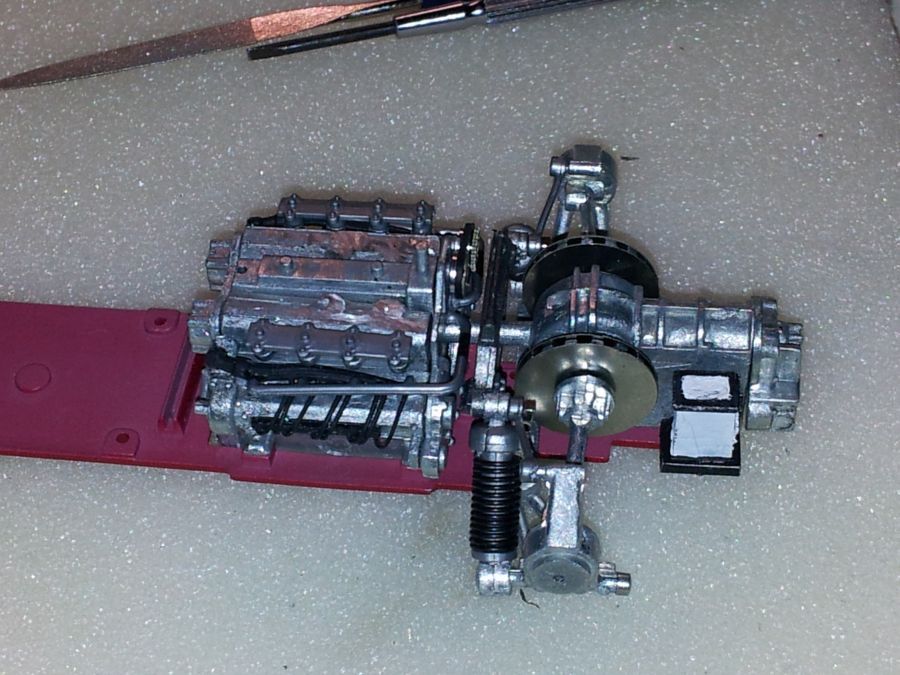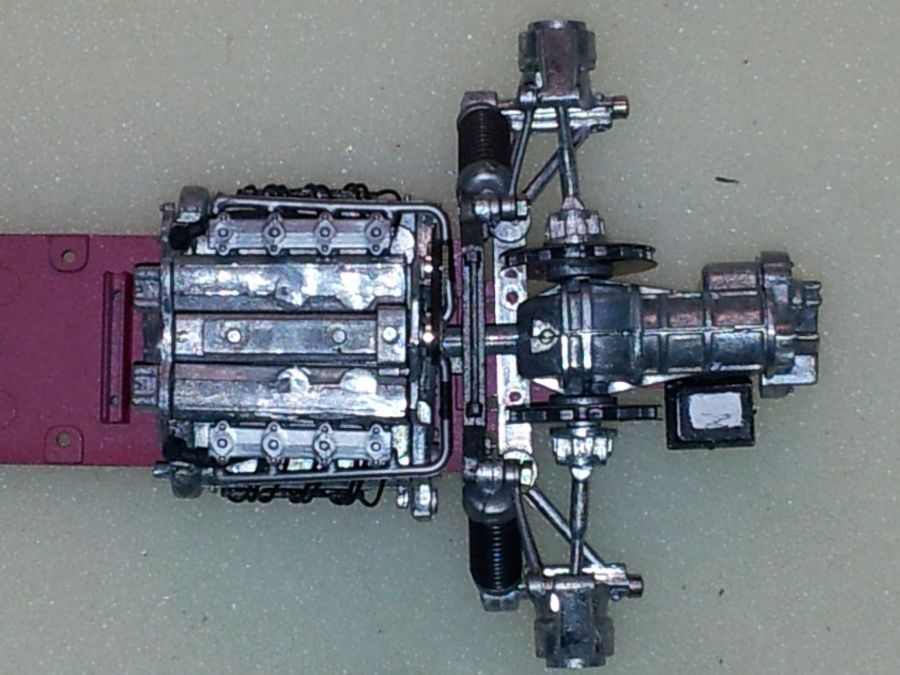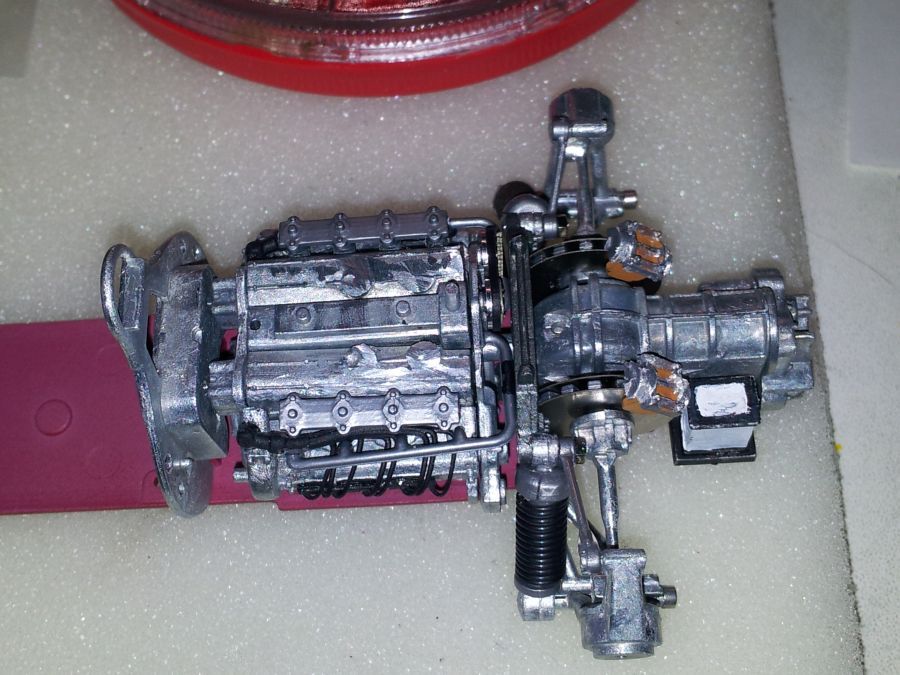 De slangen en uitlaten.
The hoses and exhaust pipes.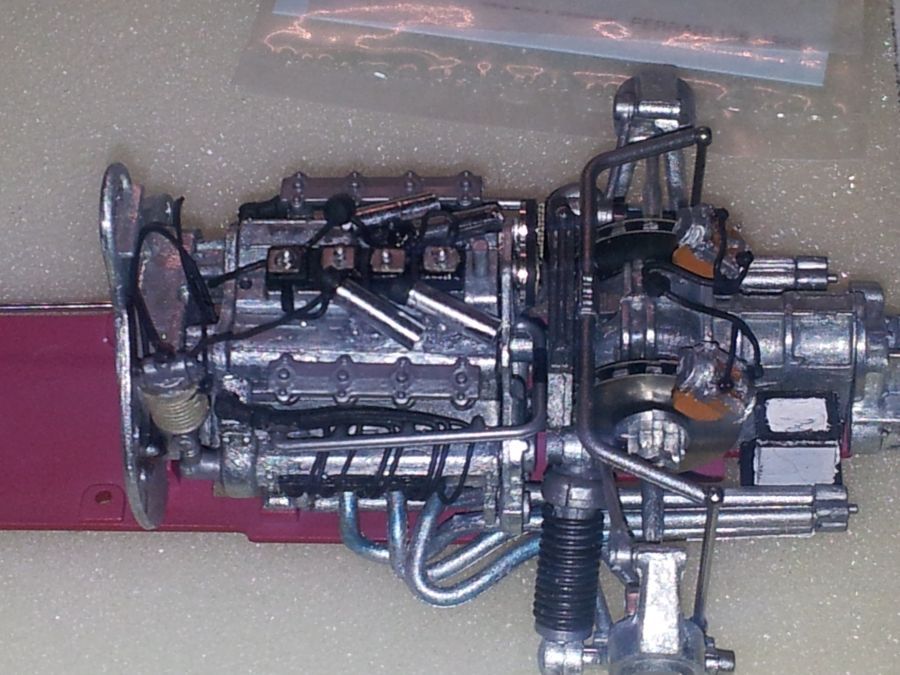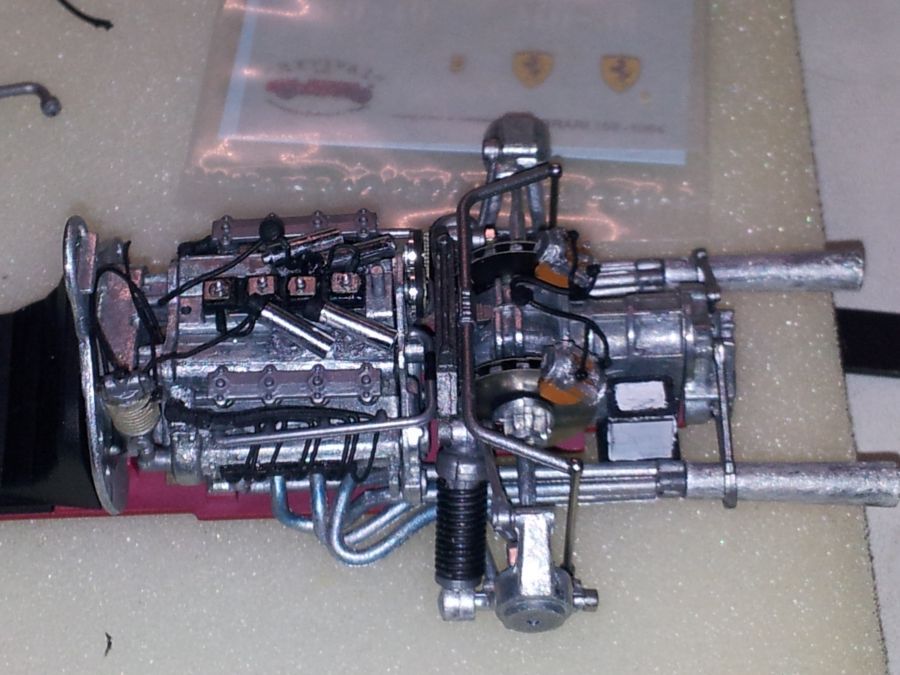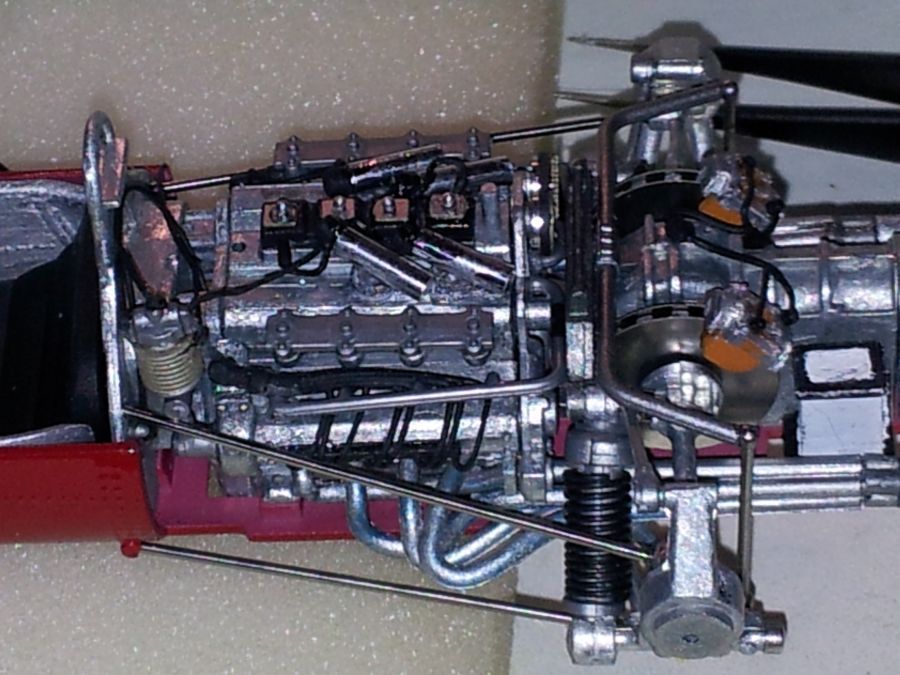 De zijkanten van de body zitten er op.
The sides of the body have been mounted.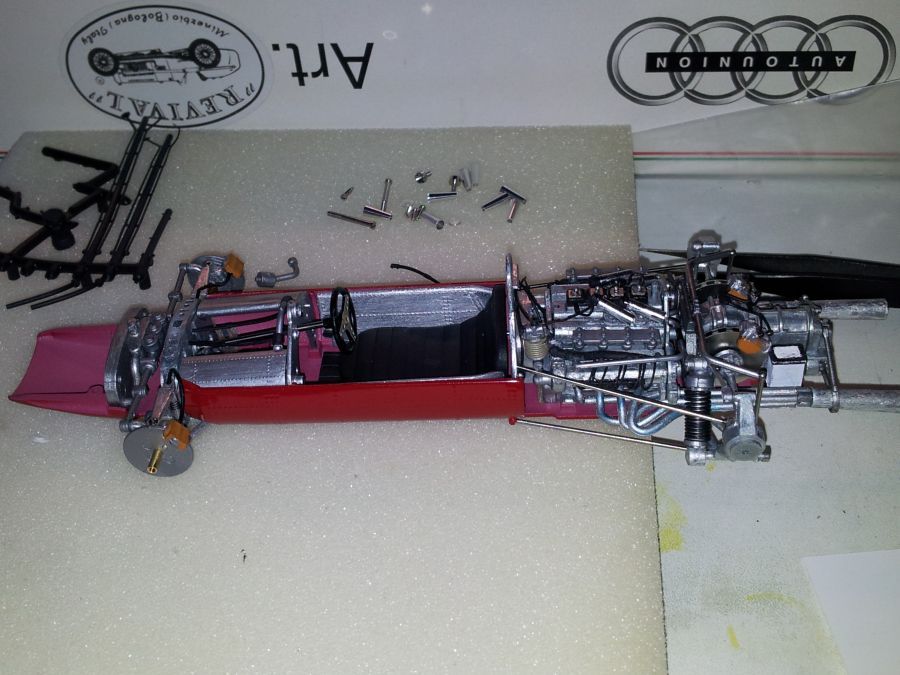 De pijpen op de motor. Een secuur werkje om alles uit te lijnen.
The funnels on the engine. Very precise job to have them on 1 line.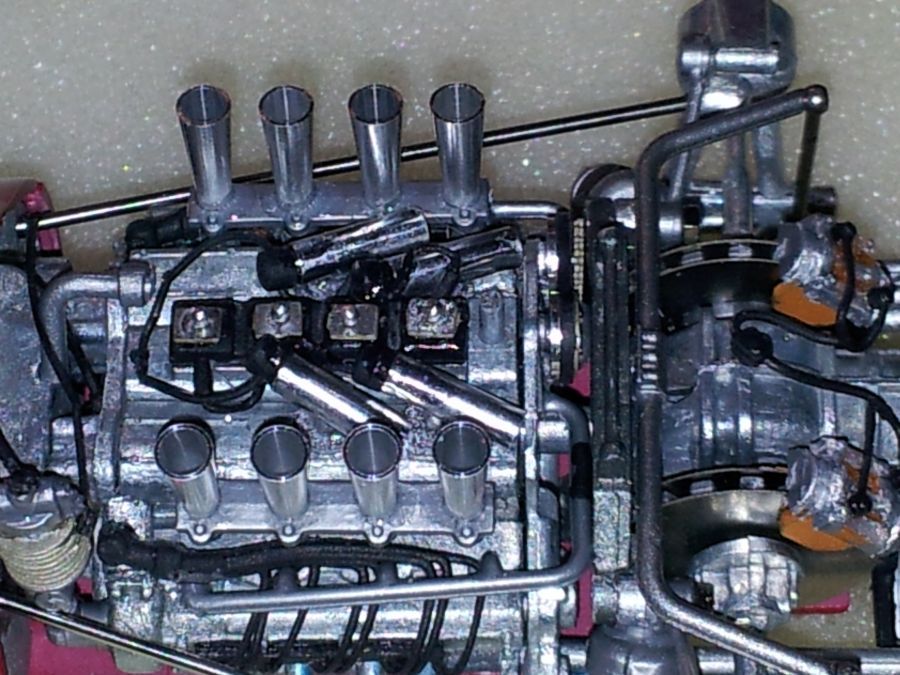 De bovenkant van de body zit vast.
The top side of the body.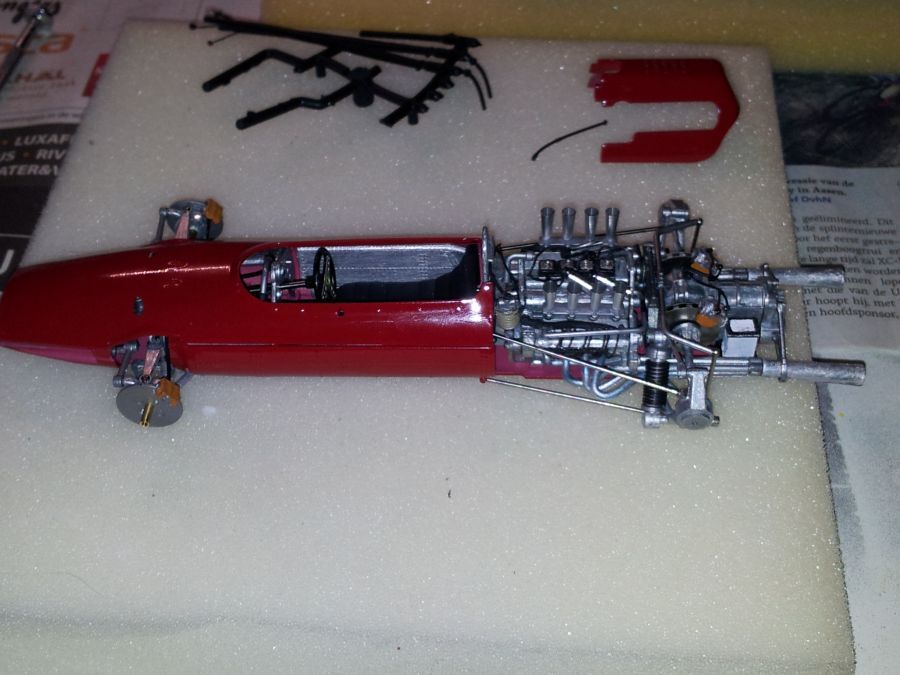 De motorkap haakt mooi aan de rolbeugel.
The engine hood hooks on to the roll cage.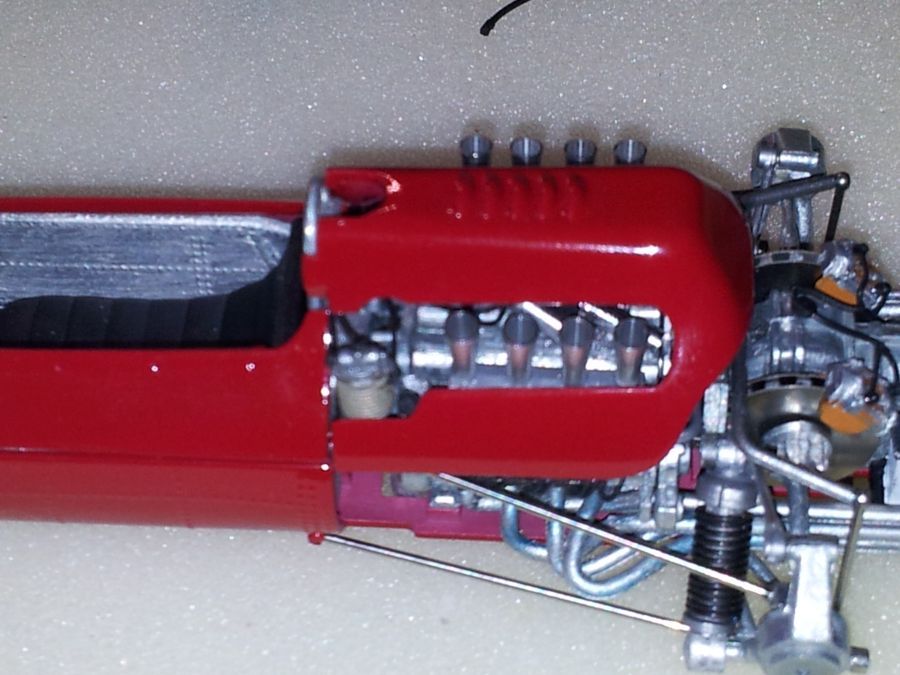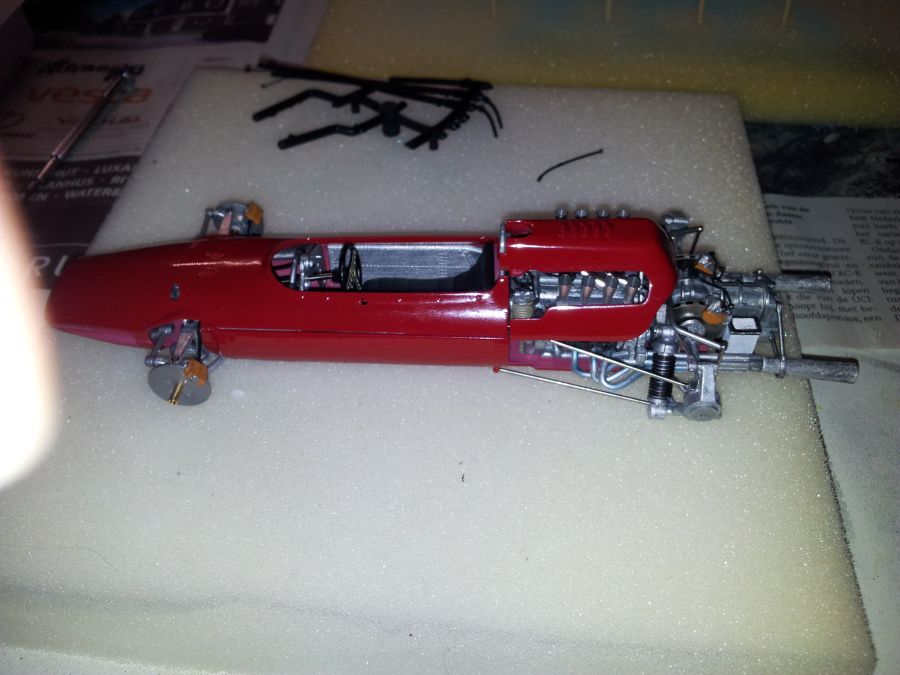 De wielen zijn blauw gespoten. Naar mijn idee niet goed. Ze zijn te donker, dus ik spuit ze opnieuw.
The wheels have been sprayed blue, but not the correct color. They are too dark. I'll respray them.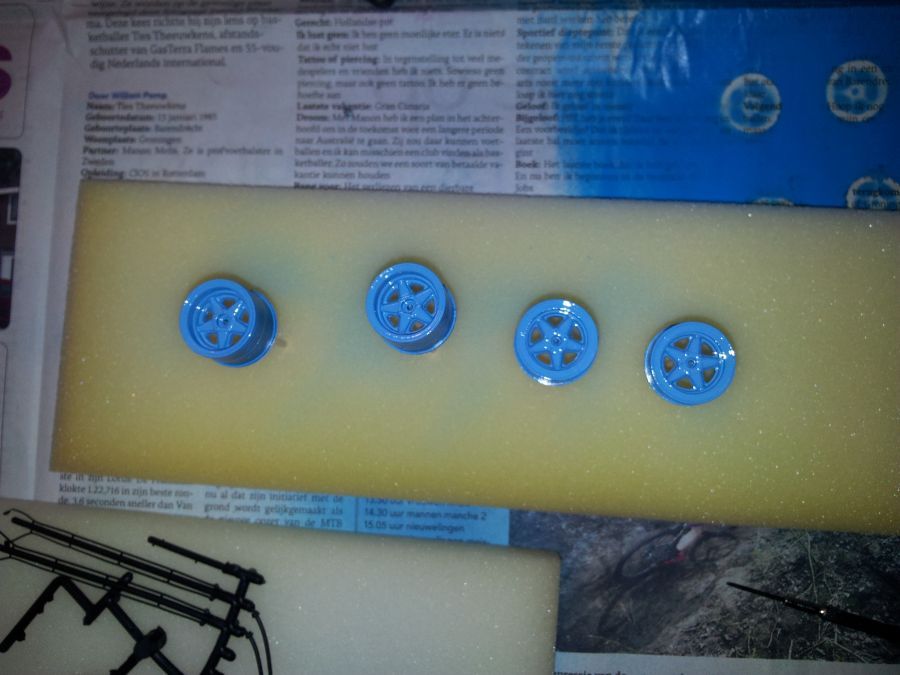 Op de foto misschien niet goed te zien, maar ze zijn echt stukken lichter van kleur.
Maybe not clearly visible, but they are much brighter now.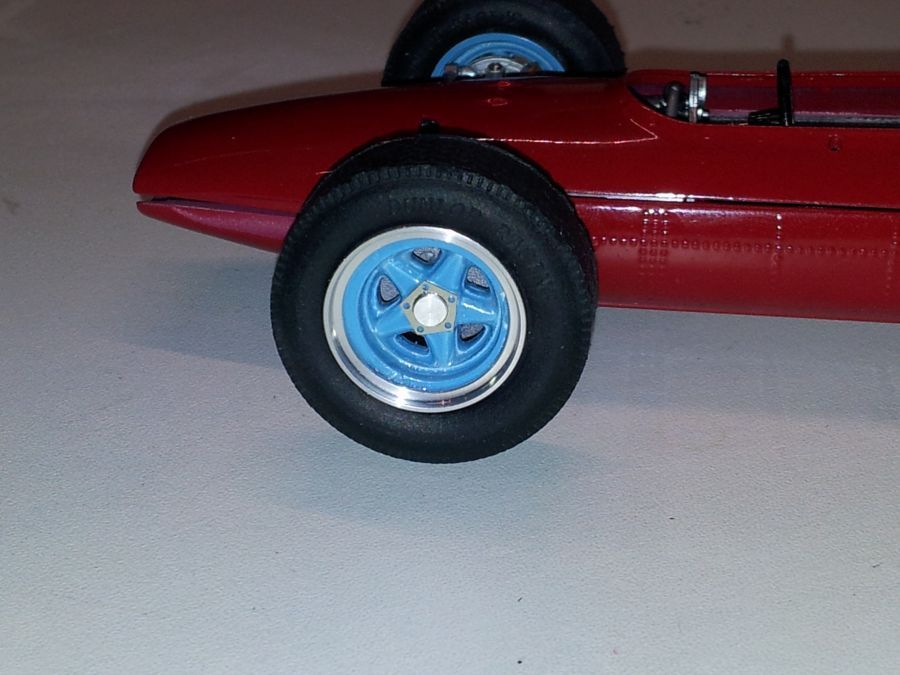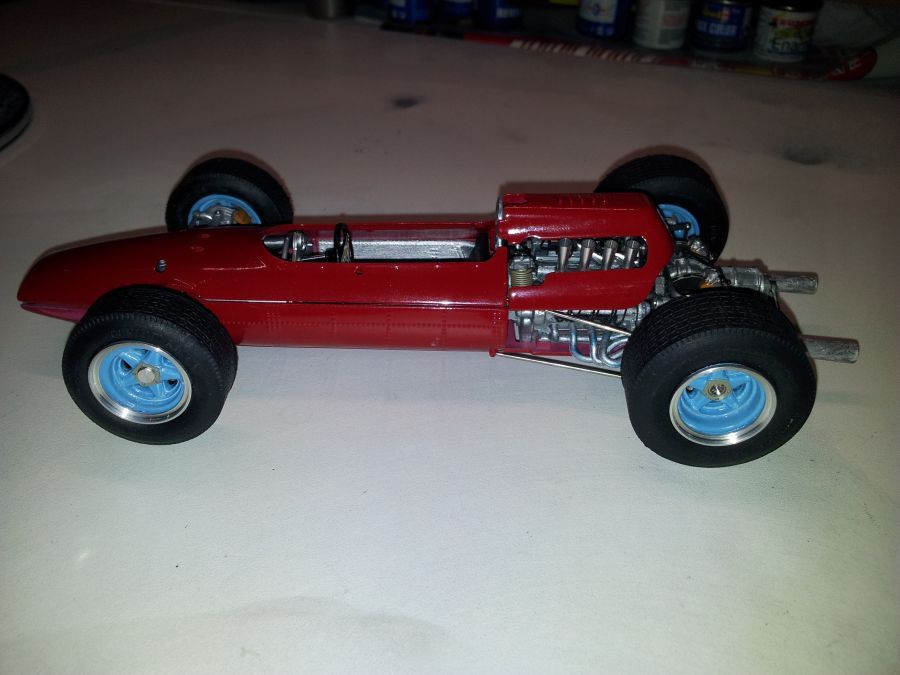 Het meest grote priegelwerk. De popnagels rond de cockpit.
The hardest job. The nails round the cockpit.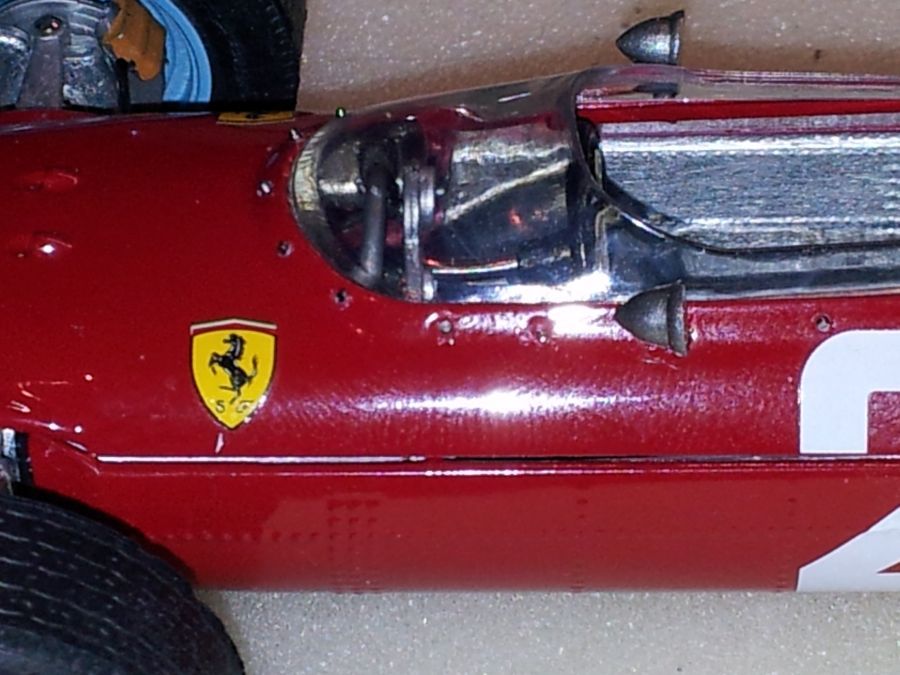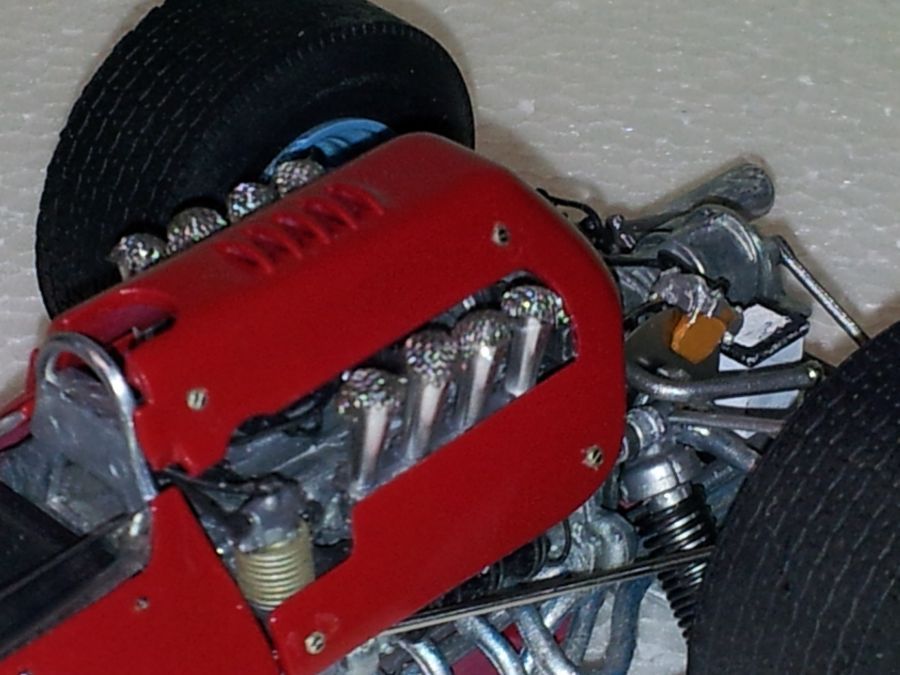 En het eindresultaat.
Job finished.